Emirates is one such airline that we can safely tag as one of the best service providers in air. Cradling its customers in utmost luxury, the airline is known for its unprecedented services. At such a juncture, when news hits that the Dubai-based airline has launched a luxury private jet service, we can only fathom as to what extravagance the brand might have included to its new creation. The tailor-made Emirates Executive service can be conveniently booked online. Emirate's new Airbus 319 luxury private jet service is what any high-class traveler could wish for. It lives up to the standards travelers have begun to expect from the brand. We bring you more details: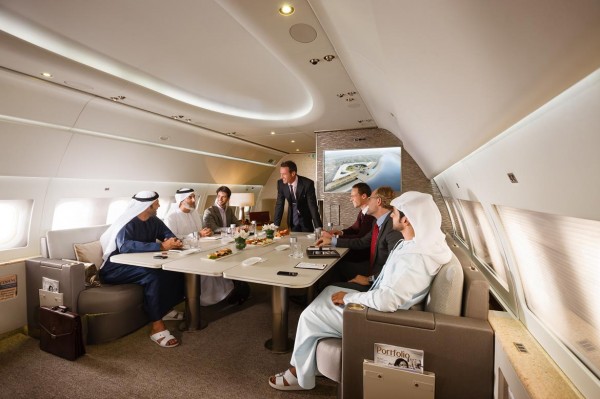 The private charter service comfortably accommodates 19 passengers, be it a business trip or pleasure. The jet allows you the luxury to customize your travel, with the option of selecting the destination as well as the date and time of travel. All you need to do is convey your request, and the dedicated and able crew will take care of the rest.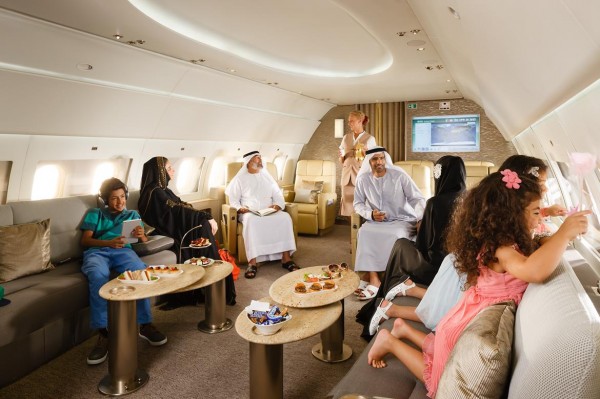 The Emirates Airbus 319, aka the Emirates Executive, also offers you a multi-purpose spacious lounge, which can be converted as per your business, dining, or simply relaxing requirements.

A total of 10 suites with sliding rooms await your esteemed presence. Equipped with fully-flat beds, a visitor's seat, a personal mini-bar, and a 32'' screen displaying an award-winning ICE entertainment system, the Emirates Executive is the way to fly.

Even the onboard spa is worthy of mention: spacious and stocked with the best spa products.

One can also expect the most fitting menu, inclusive of regional offerings, or even have the menu tailor-made as per your personal choice.

Wi-fi, mobile connectivity, and video conferencing are other tech-savvy services available on-board.