Ferrari fans are surely aware of the birthplace of this legendary brand. Well, the birthplace and the first workshop of Enzo Ferrari, Modena, has now been converted into a museum dedicated to Enzo Ferrari and his Prancing horse. Yes, Ferrari fans can now witness the Ferrari story by visiting this Ferrari museum in Italy. Expect to be bowled over by some of the finest Ferrari's ever made as they are showcased at this museum. What is more, alongside each legendary Ferrari will be displayed historic documents, objects and memorabilia, and original audio-visual footage that reconstructs the identity of Motor Valley of Emilia Romagna.

The complex started with the house that Enzo Ferrari was born in, back in 1898, as its base. A new building has then be added to the house, in the form of now famous yellow aluminum "bonnet", which is the symbolic color of Modena as well as the color chosen by Enzo Ferrari as the background to the Prancing Horse, the trademark logo of the company.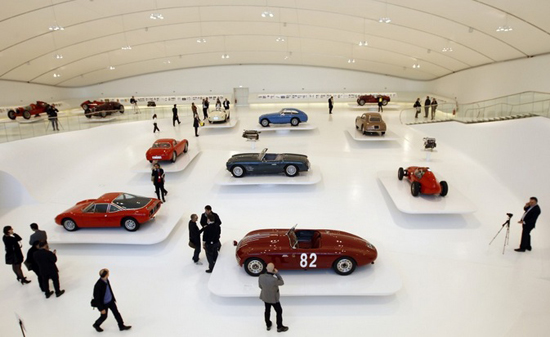 A shrine, if you may call it so, this Ferrari museum is sure to have a number of Ferrari worshippers in the form of visitors from across the globe.


[Via MuseoCasaEnzoFerrari And IbTimes]