Located on Indonesia's Sumba Island is the Nihiwatu Resort, a sprawling and majestic property that just earned the distinction of being "best hotel in the world," according to readers and lifestyle bible Travel + Leisure who voted in the magazine's annual World's Best Awards. We think the title is well deserved; the Nihiwatu is the last word in luxury and is famed for amazing spas, great restaurants, welcoming staff, and most memorable, their three villa treehouse. Unlike any you've seen before, this villa is situated on a cliff. It offers unparalleled views of the Indian Ocean.



The villas are built on stilts, so we admit they're not technically treehouses, but you really won't care about technicalities when you see them.


Each villa has its own living and bedroom area, and two of the villas share an infinity pool while the third has a private one of its own.


Even apart from the magnificent treehouses, this resort has a lot to offer. Their regular villas each offer a plunge pool, indoor-outdoor spaces, and a view of Nihi beach.


The insides are every bit as beautiful as the outsides, décor that has a subtle tropical feel.


These outside lounge spaces are made for a day of lazy sunbathing.


The resort uses exquisite furnishings in every space and offers views, no matter where you look.


"This is a proud moment for Nihiwatu, the people of Sumba and Indonesia. We have stretched our imaginations beyond the common perception of paradise and created a destination of geographic opulence and unregulated freedom that allows guests to thrive at the edge of wildness," said Nihiwatu Managing Partner James McBride.


"From the wellness of yoga high above the trees to hiking with water buffalo, it is at once serene and unexpectedly thrilling," McBride added.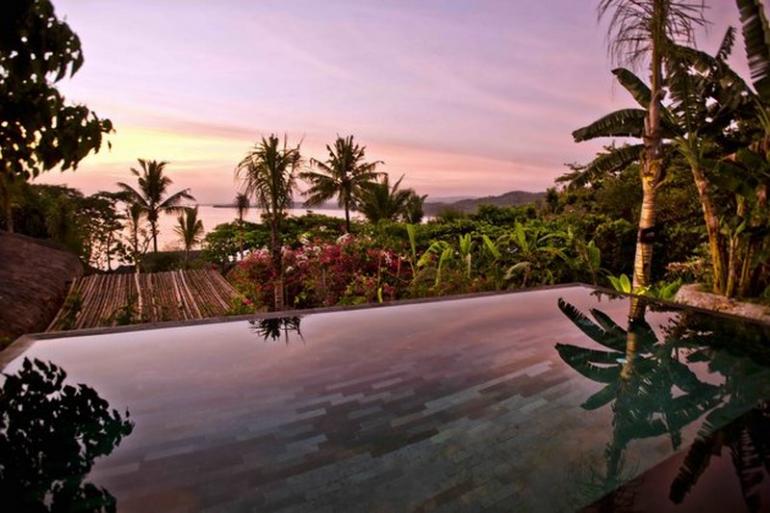 Nihiwatu's profits are now directed into the Sumba Foundation established by Nihiwatu founder Claude Graves and Sean Downs 2001. The foundation runs several initiatives to benefit the community, including setting up medical clinics, creating wells and water stations, and feeding young children as part of a malnourishment program.