As new information pours in from around the world and we develop a more nuanced understanding of Covid 19, our measures to control it become more sophisticated. Perhaps one of the biggest obstacles to easing the lockdown is fear. The world's newspapers and TV stations have gorged on the coronavirus, producing blanket coverage of mortality rates and other frightening details. Not surprisingly, the 'danger indicator' that sits in the left side of our brains remains on high alert. Like a thermometer, once the danger indicator rises, it takes a lot of shaking with facts and reason to bring it back down.

To quote Hans Rosling: "We need to learn to control our drama intake. Uncontrolled, our appetite for the dramatic goes too far, prevents us from seeing the world as it is, and leads us terribly astray."
This crisis that the world is going through has allowed many people the opportunity to pause and rethink their values and importantly their priorities. I suspect that travellers will become more health focused, more aware of nature and more sensitive to the challenges of the planet.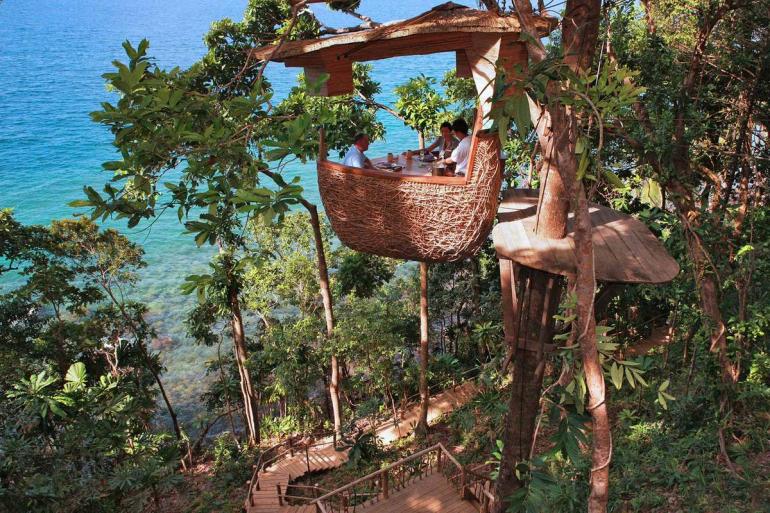 1. SLOWLIFE and Intelligent Luxury:
The definition of luxury is something that is a rarity, but the wealthy of today come from a different context to the wealthy of the past when some of the more traditional luxuries were established. In today's society, luxury translates into peace, time and space. It is about the sand between the toes and dinner under the canopy of a billion stars, about reconnecting with oneself and the natural environment. For guests who live in a cramped and polluted concrete jungle, true luxury is to eat a freshly picked salad, grown in our organic garden while breathing fresh air and enjoying a beautiful view. Imaginative and Engaging SLOWLIFE; is our core purpose, that we as Soneva Hosts believe in and follow.
This SLOWLIFE focus has led to levels of guest loyalty and repeat business that far surpass industry norms, and this tells u unequivocally that the values of a company matter to those who consumes its products.
It is my hope that in a post-COVID-19 era, we will become more sensitive to nature's innovations. We will try to work in harmony with nature rather than try to battle it. It's my opinion that this terrible virus came about because we ignored nature's laws.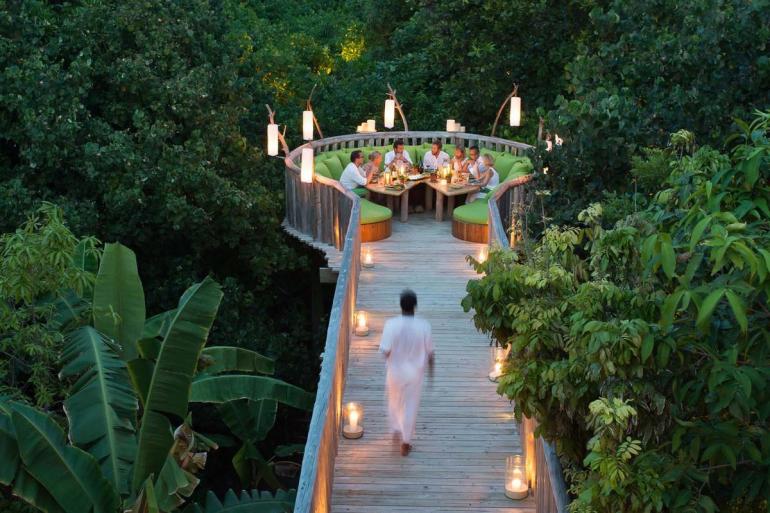 2. Staycation with Families:
I suspect that even though the second quarter of 2020 will be the period of the greatest economic decline in history, and in spite of the fact that we are going into a recession; I still suspect that consumers will be prepared to spend that little bit extra for a unique experience as they will value the precious time with their families more, now than ever. They will try and recreate the bonds that they created during this crisis when they were locked down at home together, so families will either enjoy more time together or staycations where they will go to their home in the countryside with their closest. Or, they will travel to unique destinations where they can really enjoy special moments with their families.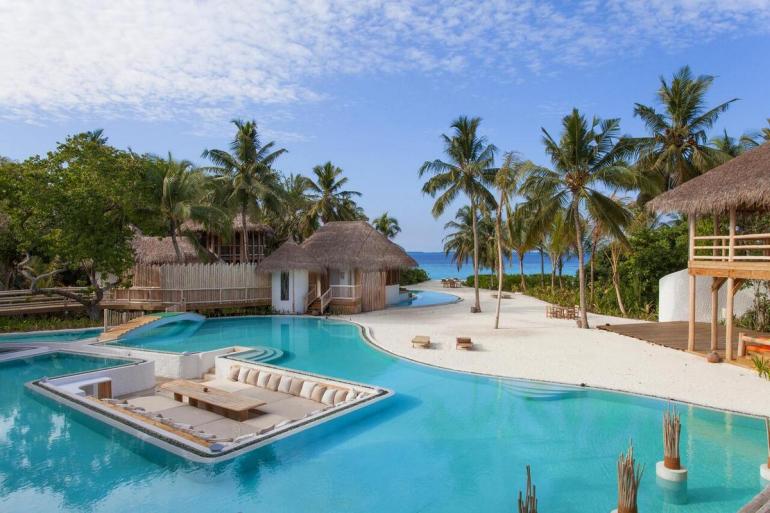 3.More Leisure Travel:
Corporate travel will most likely shrink dramatically as we have gotten used to a new normal where business and meetings can be conducted very well through the internet. The leisure traveller engages a lot with the city and the people living there. Leisure traveller will tend to consume much more. They will go out to restaurants, museums, the theatre and also go shopping.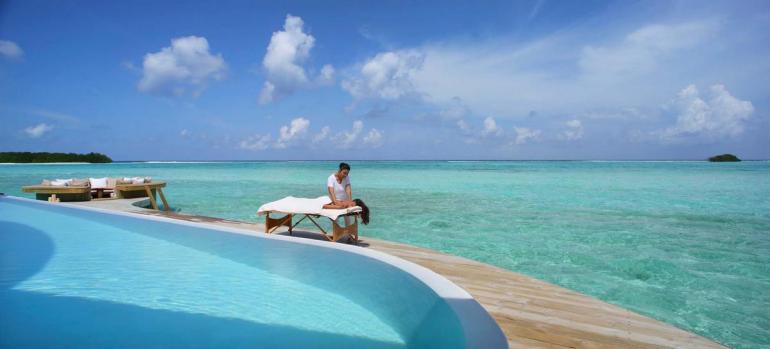 4.Health & Wellness:
In October 2018, I was diagnosed with stage 4 Lymphoma. Fortunately, today, I am fully recovered. My cure was a result of following traditional medicine such as chemotherapy, but combining this with alternative healing and importantly, a change to my diet. I dramatically reduced my consumption of sugar, white flour and importantly, dairy, and red meat, especially beef. Apart from overcoming cancer, I found that I became so much healthier than I have ever been.
We have similarly introduced a menu change at our resorts. Our Chefs have reduced sugar, dairy, white flour and beef in all our menus. Our menus are mostly seasonal, fresh, and straight from our organic gardens or waters surrounding our resorts. We opt for high protein white meat and vegetable alternatives. We offer a regular programme of yoga and meditation, as well as other visiting wellness practitioners. While there will be small changes to what would normally happen during your stay with us, on the most part things will remain the same. Which is exactly how we want it to be. Your health and wellness is our priority and we hope that our rigorous standards will reassure you that you will have a safe and unforgettable holiday with your loved ones during your stay with us.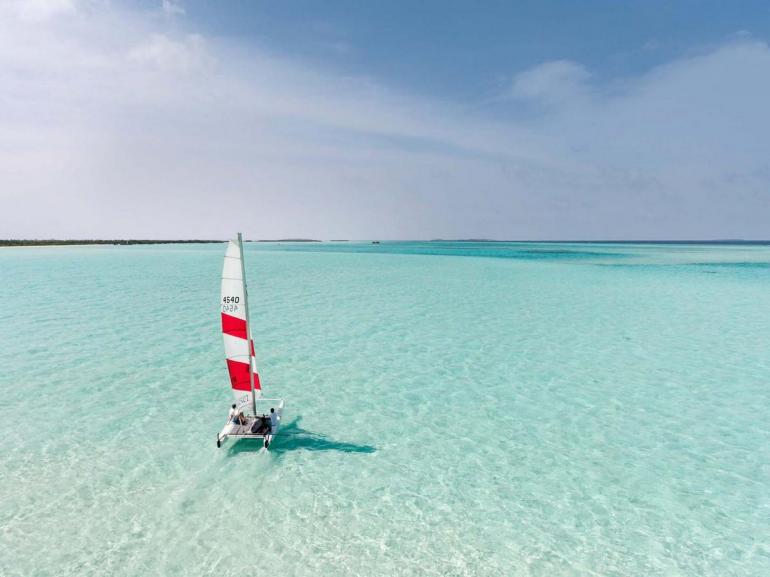 5.Unique Experiences:
It is necessary to understand the daily lives of our guests and offering them experiences that are rare and both new – in that they are rare, unusual and exceptional to our guests but at the same time true in that they are highly desired and cherished by our guests.
At Soneva, we insist that one does not have to destroy the planet or their body in order to indulge in luxury. When guests arrive at our resorts, we take their shoes and put them in a bag. Having no shoes and no news is very healthy and grounding. A lot of our competitors apply a dress code, whereas at Soneva, you don't have to wear shoes or trousers anywhere. Not only does that distinguish us from other places, but it allows our guest to feel at home without the worries and obligations of their everyday lives. In our concept of luxury, a fresh salad from our organic garden becomes more appealing than a Mouton Rothschild and is certainly healthier. Open-air cinemas, an observatory and outdoor showers are all things that urban dwellers, however wealthy they may be, are deprived of. Our bathrooms may not have marble or gold taps, but our guests can take a shower while gazing at a full moon.
When it's not raining, all of our guests dine outside. One restaurant is actually in the trees, with a cable car for guests and a zip wire for our waiters to service tables. Also, we do not serve imported water. Instead, our water menu offers six kinds of purified water, each with a different healing crystal in it.
So often our competitors get confused between what is really luxurious i.e. "rare, new and unique" but "true". Something that strikes a chord in your heart, with things that are not just expensive. As for new experiences, there is one more thing that I am excited about, Soneva Soul. It will be a resort with a wellness concept. At Soneva Soul, we want to place more emphasis on the holistic medical aspect.