Even if the world is enveloped in a flurry of financial turbulence, the billionaires are still going to be billionaires, and nothing is going to stop them from biting their big holiday crunch as a means to get away from their busy lives. Opening in the list for us is TV goddess Oprah Winfrey who enjoys the Caribbean heat, crystal-clear Caribbean water, and the region's perfect palm trees from time to time, despite owning a 60-acre Maui getaway and a 42-acre estate in Montecito, California. She also visits her Antiguan coastline paradise, where her neighbors are Eric Clapton and Giorgio Armani.
Jump over to know about the getaways of other celebs:-

Another Caribbean lover is Virgin's Sir Richard Branson, who loves to enjoy the warm sunshine in his 74-acre Necker island, which is part of the British Virgin Islands. Microsoft cofounder Paul Allen likes to cruise on his $200 million Octopus, which is a 416-foot megayacht that is as good as a floating five-star hotel. Billionaire Roman Abramovich likes to do some skiing while staying at his 200-acre ranch on Wildcat Ridge near Aspen, while Bill Gates likes to take some time off from his African base to enjoy some skiing in Greenland's only ski center, the Apussuit Adventure Camp.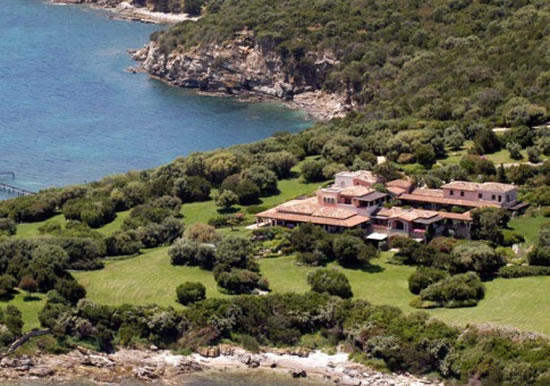 [Forbes]