Trust London to come up with something innovative and interesting for its travellers. The new Scent Globe at the Heathrow Airport enables passengers to get a whiff of five countries with a touch of their fingertips. Perched on a stand in the departure lounge, the globe gives you whiffs of Thailand, China, Japan, Brazil and South Africa. Design in Scent has worked alongside Heathrow to produce these scents that are typical to the chosen countries and invoke images of them.


The scent of Brazil reminds you of coffee, jasmine, the smells of the rainforests and tobacco. The South African smell gives you a whiff of tribal incense, a musky smell, something wild, something that makes you want to break free. Japan oozes of the smells of the ocean, seaweed, green teaand invokes memories of the sea, sun , sand and surf. China's fragrance is more mystical, soothing, and reminds one of the incense in the temples. Thailand home to the exotic flowers and orchids has a fruity mix with hints of coconut, lemongrass and ginger. All the five fragrances are typical of the countries and takes it inhaler on an exotic journey.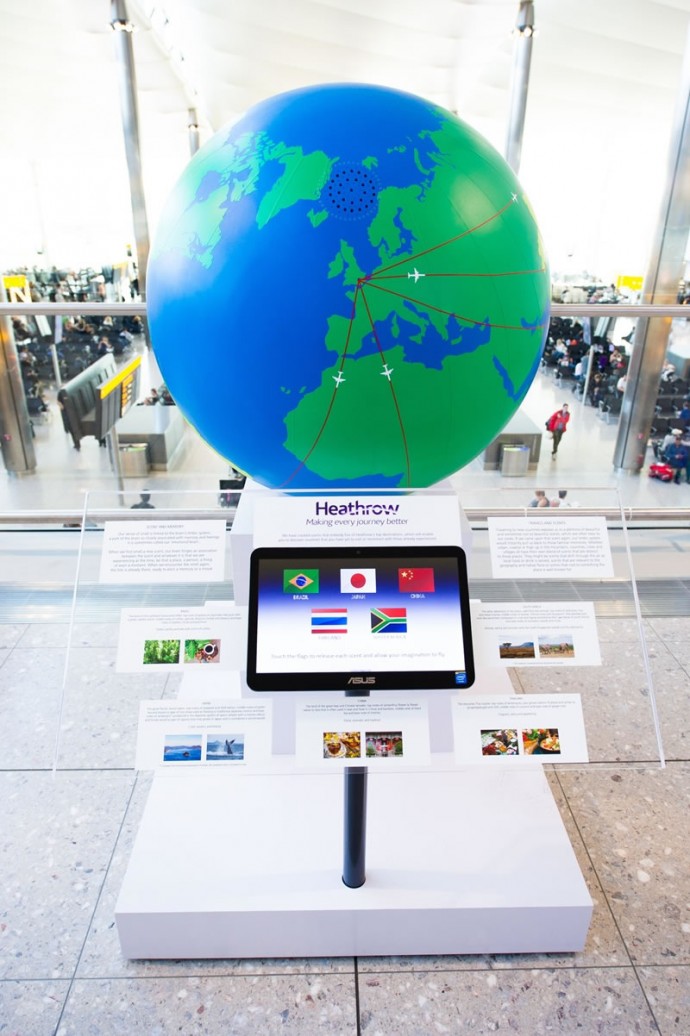 The reflex reaction to a heady, sensuous perfume that you get a whiff of would be to close your eyes and inhale deeply to take in as much of the scent that you can. With your eyes closed, the scent has transported you to another land with images that bring a smile on your face. The Scent Globe is a must do when at Heathrow and it's a guarantee that you will not be disappointed.