Designer Philippe Starck, who has a reputation for building swanky mega yachts such as the Tofinou 12 and the $300 million megayachts with secret nookie room, has now turned his attention to the south-west bay of Palma de Mallorca, the capital of the Balearic Islands. He has worked with architect Antonio Zaforteza, owner of Ocibar, and turned the rather disappointing docking space yachts and speed boats into a sophisticated infrastructure boasting of all the superlative amenities. The- infrastructure features colossal concrete columns, slatted wood roofs, a lit staircase (from beneath), parking lot. The design detailing includes street lamps inspired by standing lamps, handsome numbered steel mooring plates, and chic bollards.

Port Adriano is more than just a marina, featuring a carefully selected collection of local fashion, jewellery and nautical stores, array of bars and eateries that serve a choice of locally sourced fare and much more. The Sansibar Restaurant is also great for wine lovers as it houses over 30,000 different wines.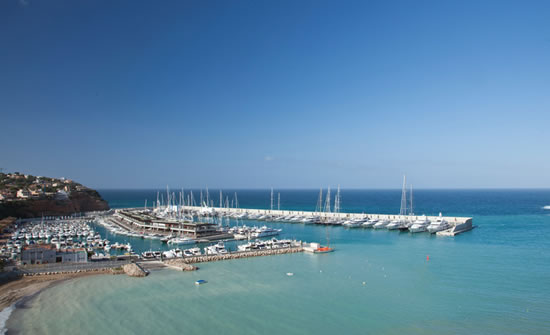 Through this modern marina, Philippe Starck has proved to us that a harbour need not be a boring old wreck; rather it could be a whole lifestyle statement packed in a single-standing structure.


[Wallpaper]