Despite being among the least visited countries in the world, Moldova has a greater claim to fame being a wine producer than many other European countries. Moldova is home to Milestii Mici, a winery boasting its own underground city of wines

This wine maker's cellars hold the Guinness World Record for being the largest in the world by number clocking in at 1.5 million bottles, back in 2005 when the record was actually created. While the number is amazing in its own right, the cellars themselves are noteworthy for being underground galleries that stretch over a whopping 55 km (34 miles).


These gothic looking galleries were once mines which provided the limestone slabs which were used to rebuild the capital city of Chisinau after the city was destroyed in the Nazi takeover. Now these galleries are open to the public who pass through by cars or tour vehicles taking the new life of the space as a wine cellar.


Visitors to the wine cellars will undoubtedly need the maps that are provided to navigate the intriguing cellars. The "streets" of this underground wine city are lit with lamps and have names like Cabernet, Aligote, and Feteasca.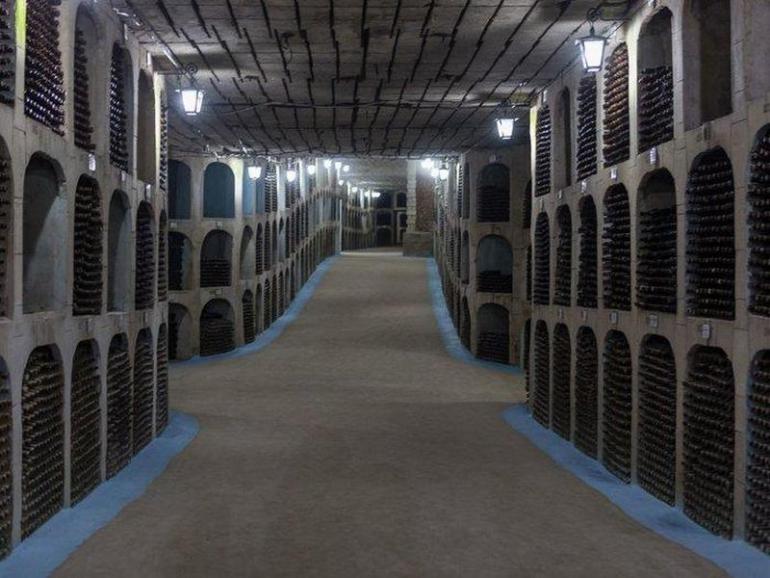 According to the website: The total length of the galleries is 200 km, of which cca 55 km (an area of 182 thousand m²) is used for technological purposes. The width of layer to surface varies from 30 to 85 m. The capacity of the large wine barrels which are on display ranges from 600 to 2000 wine decaliters.
While France and Italy are usually the frontrunners when it comes to European wines, Moldova has its own legacy and tradition of winemaking. These adventurous cellars are just one aspect of it!
Learn more: Milestii-Mici
[Via:FoodAndWine]