If you truly want to escape from it all then you'll be hard pushed to find a more isolated spot in the UK than John O Groats, which sits as far North as you can go in Scotland. Next stop, the North Atlantic!


In 2010 it was voted the worst place in the country after winning the dreaded Carbuncle Award, an annual event that celebrates the very worst any destination has to offer. The judges said of the place: "The overriding temptation upon reaching the famous northerly cliffs is to chuck oneself off them."

Yet here we are, only six years later, and John O' Groats has just been voted one of the coolest destinations in the UK by global travel site Coolstays. It applauds the "wonderfully desolate feel" of the "unspoilt tiny hamlet", recommending the area's "pretty white sandy beaches, sparkling clear blue waters, rugged rocky cliffs and dark woods."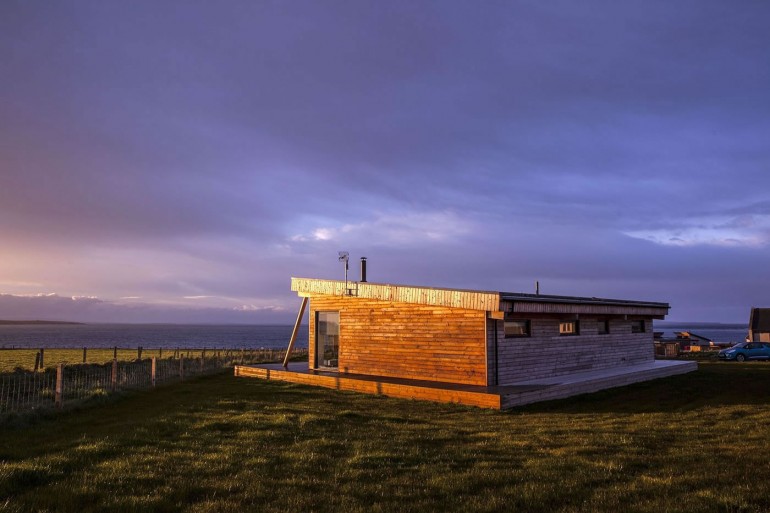 This remarkable turnaround is all thanks to one company, Natural Retreats, who in 2013 invested more than £6 million to create an eco-friendly resort. What may have seemed like madness to some has paid dividends, not just for the company, but for the local economy as well.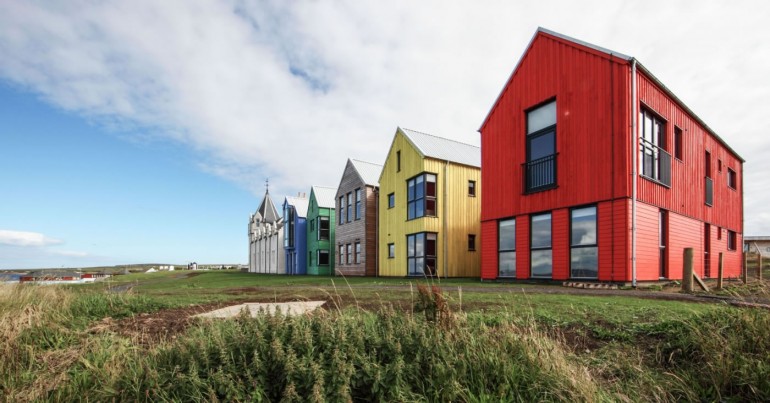 Not only did they refurbish the hotel which had been empty for 15 years, they also extended the 130 year old building in a cool colourful way to create a range of premium self catering apartments. They also added 23 luxury lodges to the site to accommodate big spending customers desperate to get away from it all.

The beautiful larch-walled lodges – each with three bedrooms and two bathrooms – have a stunning contemporary open-plan living room fronted by floor-to-ceiling glass that lets you soak up the dramatic views no matter the weather outside.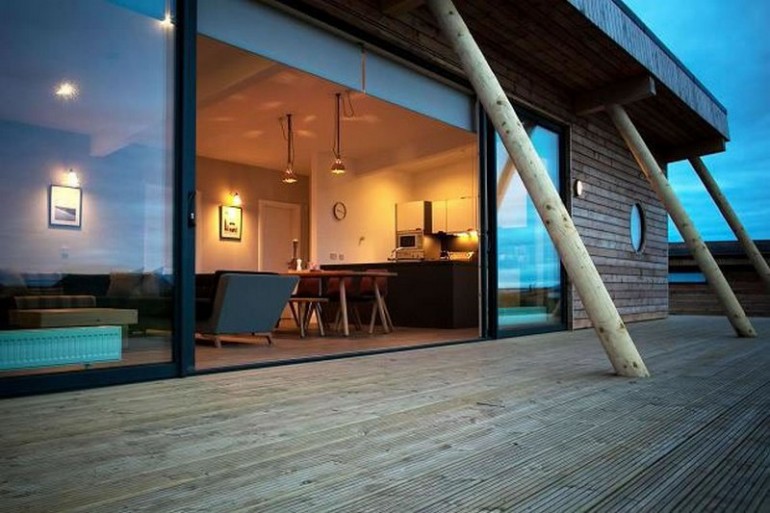 Crisp bed linen, rainfall showers, underfloor heating, a log burning stove, boot rooms, patio cupboards to store wet weather gear, woollen throws, shelves laden down with books and games, an iPod player, a DVD library and many other touches show that the owners have thought of everything to ensure you don't want for anything while here.
Within the resort is a farmstore and café called The Storehouse, which provides every guest with a welcome pack of essentials (from milk and eggs to wine and even cheese, oatcakes and chocolate, all sourced locally). A therapist can also be booked in advance for in-house massage or beauty treatment.
And if you do get bored of luxury lodge living, despite its reputation and genuine isolation, there is a lot to keep you and yours occupied over a long weekend.

You can walk the cliffs to Dunnet Head and see the amazing prehistoric sea stacks of Duncansby; hire bikes to explore the north coast; jump on a RIB boat or ferry and head to Orkney for the day; tour the Old Pulteney whisky distillery or the nearby Rockrose gin distillery; fish and ride with local guides; go dolphin watching, and play golf at Wick, the oldest club in the Scottish Highlands. And if you're lucky you may even see the Northern Lights in all their glory, right from your living room window!

But the one thing you must do, no matter what, is drive to the Castle of Mey, the late Queen Mother's "private" residence. This highly personal tour, with guides who actually knew her, gives you a real insight in to the warm and humorous nature of the most royal of Royals. And make sure you stop off at the striking red phone box on the way back to the resort, if only to phone someone to tell them you've just had afternoon tea at the Royal residence (which, for the record, is still visited by Prince Charles).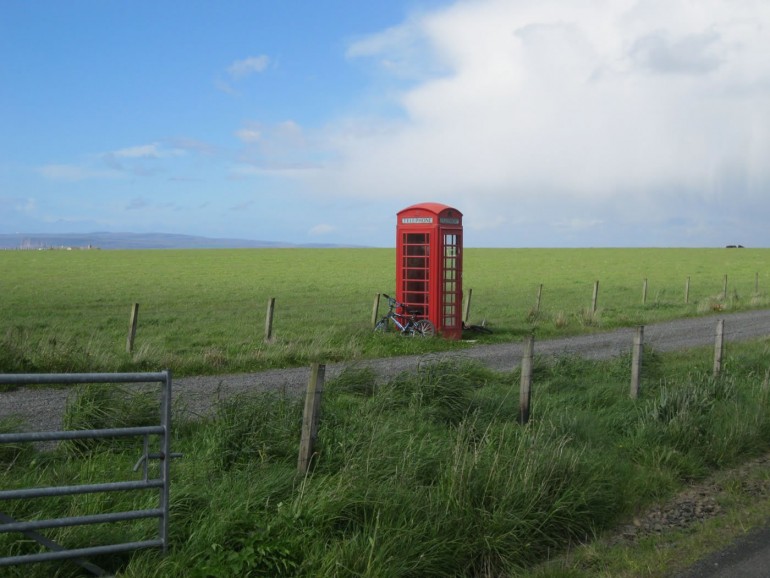 It is extremely rare to find such luxurious surroundings in such an isolated spot. And although it's an adventure in itself getting there, it is well worth the trip. And Natural Retreats need to be applauded for not only taking the risk and investing in the place, but for also making sure the highest standards are maintained to really reward those that do make the effort to visit.
About Rob Bruce –
Rob is a marketing professional with nearly 20 years experience of brand building, 15 of which have been working in the premium and luxury sector. He is also lifestyle writer covering all that is tasty, beautiful, quirky and luxurious in the world, with a focus on the UK and Scotland in particular. He's an avid consumer and reviewer of the finer things in life including food, drink, gadgets, travel and events.
You can follow Rob on his website and Twitter as well.