Spreading over 3,000 sq. m., the largest ever Air France lounge opens up at Aéroports de Paris' new boarding satellite S4. Designed by Brandimage and Noé Duchaufour-Lawrance, this new lounge is Inspired by a park where clients can rest, eat, drink, work, read and also relax in their own space at their own pace.

(The new S4)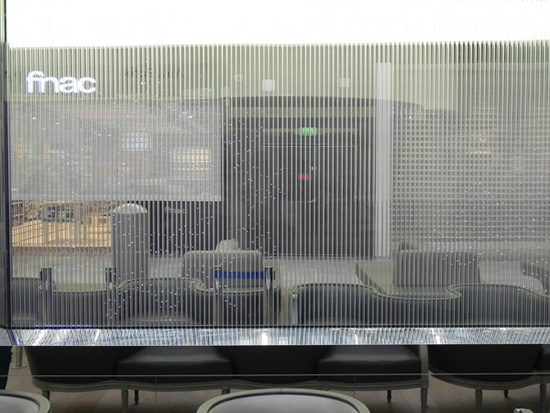 (Water walls designed by Taro Suzuki)


(The lights at S4 is designed similar to plane motors)
The S4 offers passengers 6,000 sq. m. of boutiques, bars and restaurants and 25,000 sq. m. dedicated to the boarding lounges, which spreads out over an area that would total up to 128 tennis courts. The new building also features water walls designed by Taro Suzuki, wooden patios, plant walls inside and out, trees. A museum is expected to open shortly at the satellite which will showcase original works from famous museums in Paris.


(Entrance of the new Business Class lounge)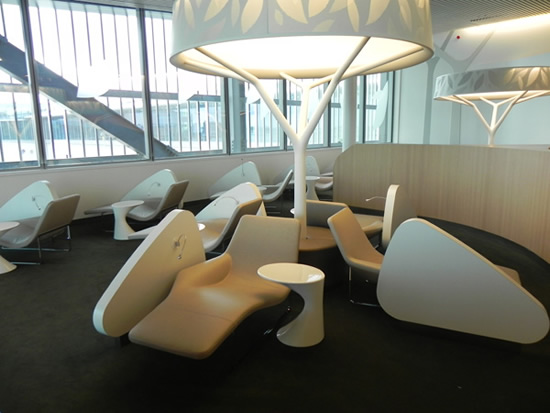 The new £10.4mbusiness class lounge at Paris-Charles de Gaul airport features a natural palette of 'green and ochre' in some areas with a 'plant-based pointillism' technique. Luxury quotient is beefed by using materials like perforated wood, overstitched leather and Corian.


"The launch of satellite S4 and the largest ever Air France lounge marks a turning point in the history of our hub. In these times of transformation for our airline, we are reconfirming our ambition to offer our customers airport service which is among the best in the world. We are continuing to invest to guarantee all our passengers even more efficiency, fluidity and quality of service", added Alexandre de Juniac, Chairman and CEO of Air France.


[Ftnnews]