Backes and Strauss add to the already exquisite collection of watches that are to feature at the Only Watch 2013 event, a gorgeous looking diamond and ruby studded watch, fit to adorn a princess's wrist. The Victoria Princess Red Heart Watch exudes grace, alluring you to take a closer look. In the words of the brand's spokesperson, this watch is their way of giving back to the global community. A 19th-century brooch, a collective drawn from Back and Strauss's archive, has inspired the make and design of this watch.



One particularly attractive motif of two interlocked hearts has been extensively used in the design. Through this, the watch maker seeks to symbolize everlasting love, life, and friendship, an apt amalgam of virtues that fit the occasion.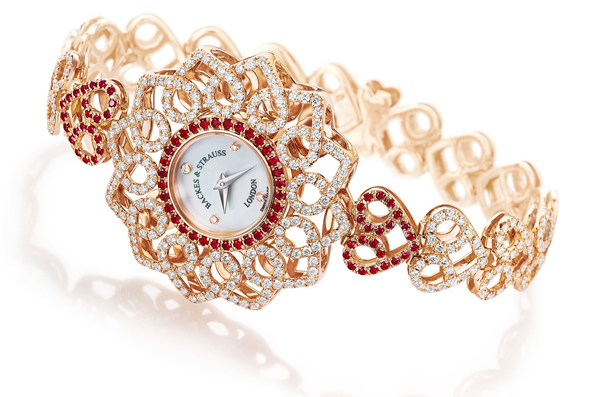 The Victoria Princess Red Heart Watch has been elegantly fitted with diamonds and rubies, which denote not just love and passion, but vitality, energy, and health. The entire stretch of the strap has adorned alternating diamond, and ruby encrusts, which adds unparalleled grace and opulence to the watch, making it a complete standout.
[Via – Worldtempus]