An avid watch collector or mere lover of fine timepieces whose heart melts at the sight of animals is sure to fall madly in love with Chopard's 150th Anniversary Animal World timepiece collection. The collection has been created to commemorate the 150th anniversary of Chopard. Examples of exquisite jewelry watches, these timepieces feature various animals' designs on the dial, including a polar bear on an ice floe, a monkey swinging through lush jungle branches, a penguin amidst his companions, etc. Presented in 18-karat gold, these unique animal-themed models feature diamond-set bezels, specially decorated mother of pearl dial backgrounds that function as "habitat" for the various creatures and the famous mobile diamonds.

Each animal is made from gold and displays a full pave-diamond setting. A combination of black and white diamonds has been used to dress the penguins. Sure to be a distraction, these timepieces have large skeletonized hands that remind its wearer of this bejeweled watch's true function. Finely grained satin of various colors perfectly complement and match every timepiece in this collection.
Sure to be a favorite with the ladies, these unique timepieces are truly a class apart.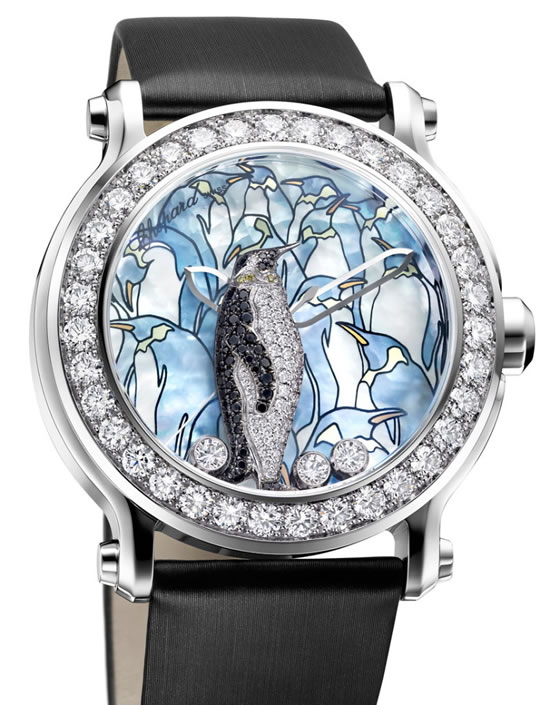 [Timezone]