Watch-maker Corum has given us some beautiful watches in the past. After a long break and a good thought on innovative watch-making, Corum has emerged once again with- The Corum Skull Clock. The stunning Jolly Roger desk clock is nothing like we've seen before. It is one of only 10 such timepieces created in 2000. The entire case of the clock is crafted of solid sterling silver in the piratic skull and cross-bones and also houses a quartz movement. The most astounding feature of the clock is the skull that lifts to reveal the clock face, which takes the form of the spider and web encircled by a silver serpent.

The position of the spider indicates the time the alarm is set that is adjusted by the dial on the right. The time is set by a second dial on the left. This exquisite and refreshing clock which is also a work of art, is marked "Corum, Limited Edition, No. 10/10, South America" on the back the of Skull, with the Corum, sterling "925" and Swiss-made marks appearing underneath. The clock is accompanied by its original paperwork and fitted case.


Corum Skull Clock is up for $12,850.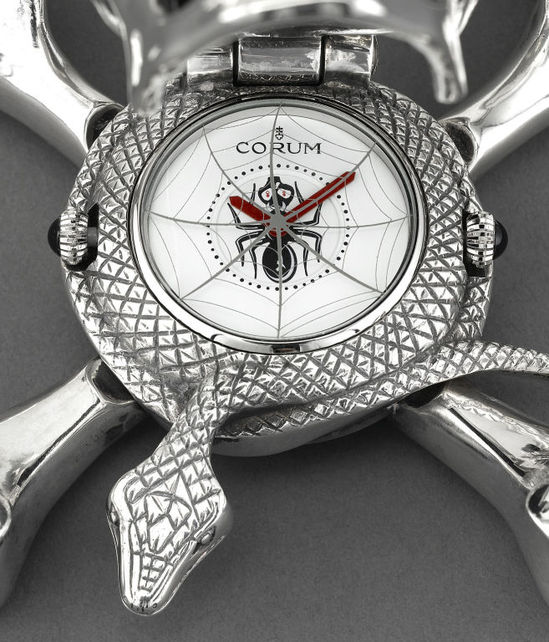 [1stdibs]