If you thought watches were only worn on wrists, you're about to be completely ripped off your belief system because they can also be worn on your fingers- Thanks to Steven Grotel. As he continues to push the boundaries between statement jewelry and the timepiece, he has conceived the concept of-one-a-kind ring watches. Each piece in the collection centers on a majestically faceted center stone produced in various precious and semi-precious materials that pose as a reflection of Grotell's personal design aesthetic. The Ring watch in 18k white gold features a Rock crystal center stone with pave diamond lunette and mother of pearl dial. It is also embellished with a full pave diamond case body, side roundels' and ring shank highlighted by four briolette diamond capstones. It is capped with a total of 347 diamonds weighing 3.70 cts.

The rest of the collection features can be produced in either 18k white gold or a specially developed formula of 18k yellow gold. The prices of each of the watches are disclosed on request. Steven Grotell's collection of one-of-a-kind ring watches is available exclusively at Fiona Druckenmiller's eponymous FD Gallery located at 21 East Street in Manhattan and by appointment worldwide.


The Ring Watches range in price from $22,000 up to $44,000.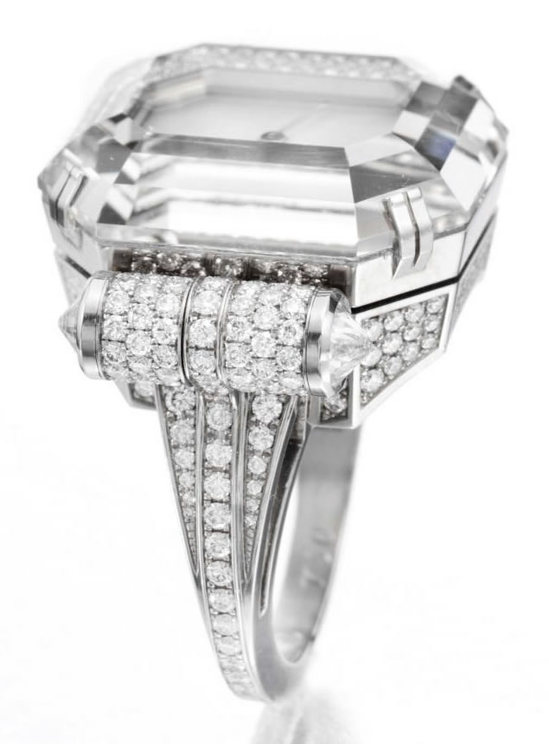 [Grotell]