Well known for its engraving and enamel painting workshops as well as its Damascene timepieces, Blancpain now presents Shakudo. Japanese in origin, shakudo is an alloy composed of copper and gold, which acquires a dark patina between blue and black, according to the variations in its composition and texture. This black Patina is obtained by a process called passivation which involves the application of a solution.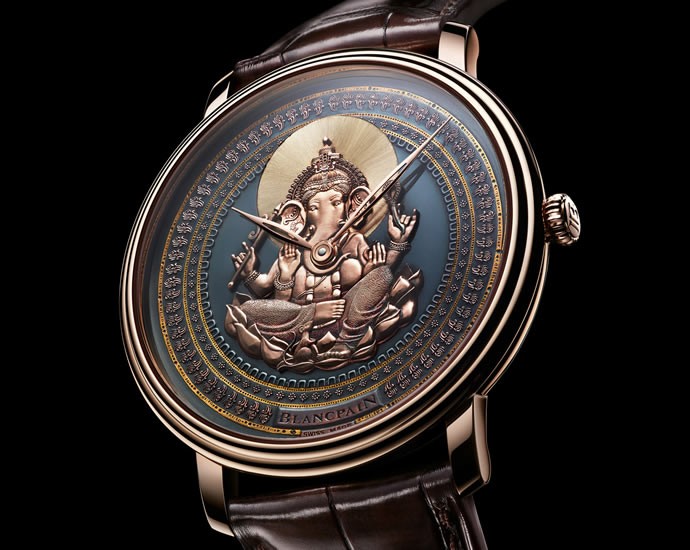 Blancpain has created a series of unique pieces with reflect their expertise in the practices of Metiers d'Art. Four different models have been created, which combine shakudo, engraving and Damascening. Each piece is individually handcrafted and unique in its own way.
The Hindu Elephant God Ganesh is potrayed on the dial. He is known to be the God that conquers all obstacles. There is a hand engraved gold throne placed in the center of the Hindu motifs. The ornaments are finely detailed and the result is a stunning piece of art on the dial.
Aesthetically on the lines of the Villeret collection, these models are housed in a red gold bezel case of 45mm. through the sapphire case back, one can see the decorated hand wound caliber.