Patek Philippe has opened a new boutique in Shanghai called Maison, meaning "house." While the brand did have a pre-existing boutique in Shanghai, they closed it in favor of Maison Patek Philippe. They spent a year restoring a building in Shanghai's Bund district, originally built in 1849; the government had started to restore the building in 2004 and was acquired by the brand in 2010. This sprawling boutique covers 1,227 square meters of space; other than displaying timepieces, it also contains exhibition halls, a lounge, offices, multiple product showrooms, and a nice bar, thus living up to its name of "Maison." To mark the opening of this exclusive boutique, Patek Philippe has released a line of exclusive watches. The main piece in this limited edition is "Dragon," a version of the Nautilus made in white gold and covered in pave set diamonds; an engraved enamel dragon dominates the dial.

Amongst this culturally themed collection is an array of watches, desk clocks, and pocket watches. Another example of this unique collection is the limited edition Patek Philippe 5101/100 10 Day Tourbillon, which marks a return to traditional aesthetics, made with completely hand-engraved 18k white/rose gold; each of these watches takes over 100 hours of hand Arabesque style engraving. All of the amazing pocket watches featured in this collection have a 1-17 LEP PS IRM manually wound movement with a power reserve indicator. The watches all contain both language and architectural cues in the dial and case back.


The company is most likely going to produce only "art" style pieces for this boutique. Thierry Stern has outlined that Shanghai is one of their largest growing markets and the boutique had to reflect this fact.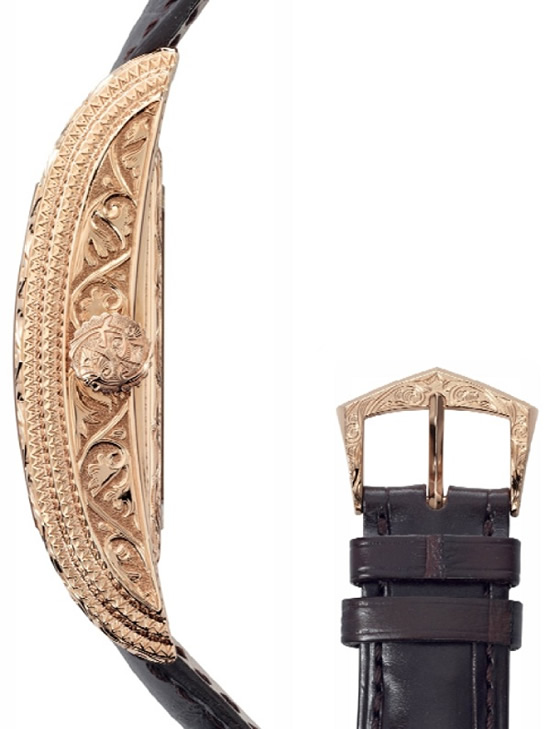 [Ablogtoread]