Only Watch is a biennial charity auction that showcases and sells unique watches from some of the best known watchmakers in the world. Funds from the auction are contributed towards research on research on Duchenne Muscular Dystrophy, a genetic disorder characterized by progressive muscle degeneration which mainly affects young boys. This year, MB&F who are famous for their pretty automatons, have contributed a timepiece called the HM8 Only Watch.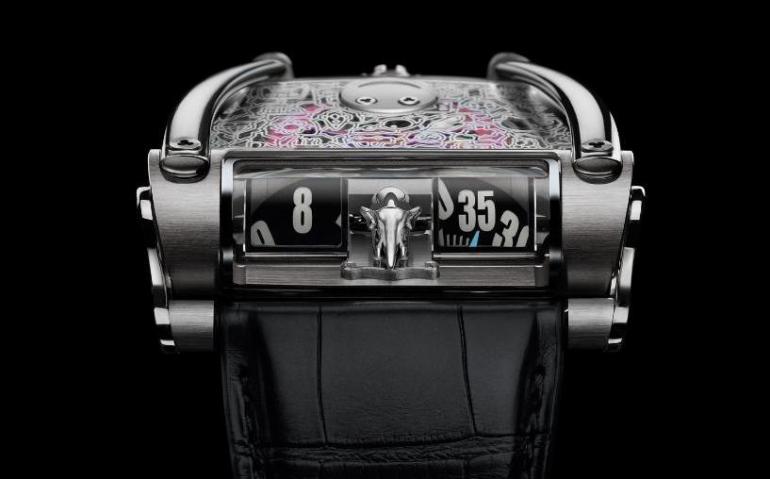 The watch is a take on the HM 8 which is inspired by the cars that participated in the Can Am races. However this version features a doodle created by young ballerina Cassandra Legendre. According to Watchtime, "Cassandra's parents are friends of MB&F founder Max Büsser and the inspiration for this timepiece came from a doodle that the teen had gifted to Büsser last year."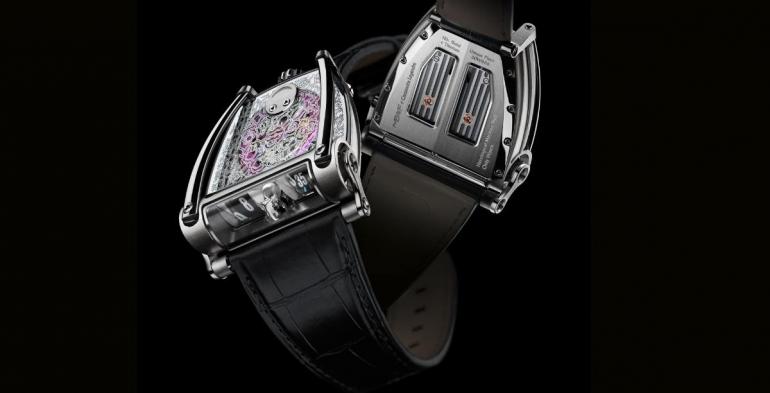 Cassandra's detailed design has been engraved and metallized on the sapphire crystal cover of the engine. Childhood motifs like a robot, jet plane, toy car, jellyfish, ice cream cone, football, sunglasses, and a video game controller abound in the doodle by the 15-year-old.
The double screwed plate that usually features the MB&F logo has instead been turned into a smiley face.
Engraver Oliver Kuhn contributed a miniature white gold elephant that is seen between the hour and minute prism. Kuhn's miniature sculpture took 120 hours to complete. He was inspired by the animals often seen in children's stories.
The pre-sale estimate of the watch is $83,000-103,000.
[Via:Watchtime]