The Xbox and the PlayStation sure might've taken over the world of video gaming, but that hasn't wiped our minds clear of classics like Pac-Man and Space Invaders that still drive us nostalgic. Paying tribute to video games from the yesteryears, RJ-Romain Jerome has just unveiled these limited edition Pac Man wrist-watches crafted in association with NAMCO BANDAI Games Inc. The manufacturer has on the previous account unveiled a fabulous Space Invaders watch, and this Pac Man version limited to 80 pieces comes with a similar case with a circle in a cambered 46 mm square. And that's not all.

The Pac Man version, available in four series of 20 pieces each, comes with steel fused with pieces of the Apollo 11 and the iconic Pac Man characters crafted on the dial stem.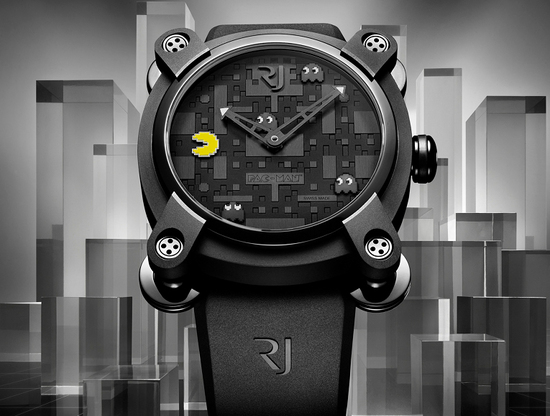 Built with sophistication yet retaining this age-old video game franchise's playfulness, the RJ-Romain Jerome is indeed a great way to bring back the 80s.


The four versions of this geek timepiece will be displayed exclusively at colette, in Paris, from September 3 to 8 and at all other RJ-Romain Jerome points of sale from September 10.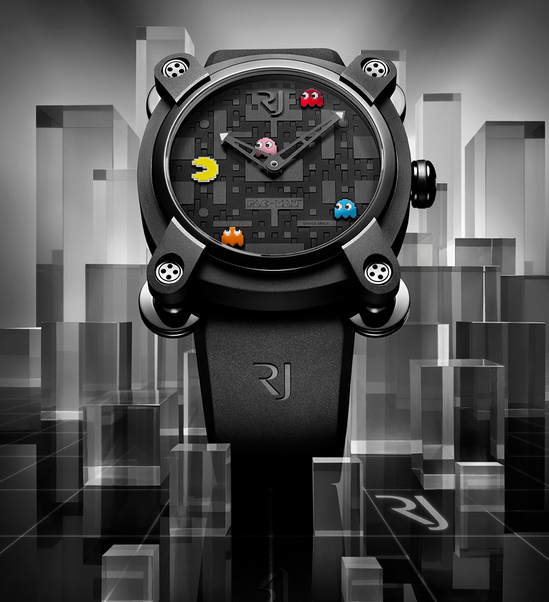 [Romainjerome]