Buben & Zorweg recently overwhelmed us with The Mirage, the stylish safe cum centerpiece. Even before we knew it, the luxury watch-maker is here to sweep us off our feet with yet another safe for passionate lovers of fine timepieces- The Treasury. This time around, the German-made safe not only secures your fine wristwatch collection in place but also provides ample space for exquisite cigars as well as fine wines. The Treasury's humidor mellows your most prized cigar, while the bar and presentation module shows off your finest wines and spirits.

The Treasury hosts 8 freely combinable Buben & Zorweg modules and state-of-the-art LED lighting technology with fading function.


The center of the Treasury hosts a fine timepiece- A flying minute tourbillon with 11 jewel bearings.


The safe also features a high-end Media Center enabled with wireless music streaming.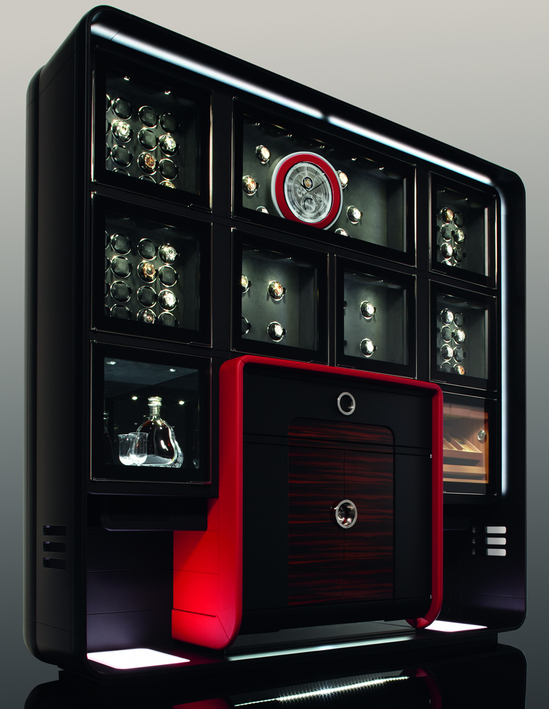 The recommended retail price of The Treasury is € 234,000 ($283,000).


[Buben-Zorweg]