As homage to the art of dancing, a new Métiers d'Art timepiece collection has been announced. The Vacheron Constantin Métiers d'Art Hommage à l'Art de la Danse collection is dedicated to Grand Feu grisaille, an ancestral art form of enameling. As part of the collection, three unique timepieces bearing the hallmark of Geneva (Poinçon de Genève) would be made available to those who understand the importance of ballet and opera in our culture. The announcement of the timepieces also marks the tercentenary of the École Française de Danse (French School of Dance). Vacheron Constantin unveiled the Métiers d'Art collection to highlight the importance of human stories, precision, wonder, renewal of life, and joy in both horology and dance forms. As part of an endeavor to encourage more interest in Opéra National de Paris and École Française de Danse, these timepieces pay fitting tribute to French art and culture, especially Edgar Degas' select paintings. Edgar Degas' paintings reveal graceful ballerinas who glide on the within a white gold frame. In fact, the idea is to bring the watchmaker, ballerinas, and enamellers within the concept of a timepiece.



By doing so, Vacheron Constantin has brought French high art and dance to the living rooms of privileged luxury savants across the world. Another point to note is the special attention given to the art of Grand Feu grisaille enameling, which is partly ancestral and partly the very basis of French fine art.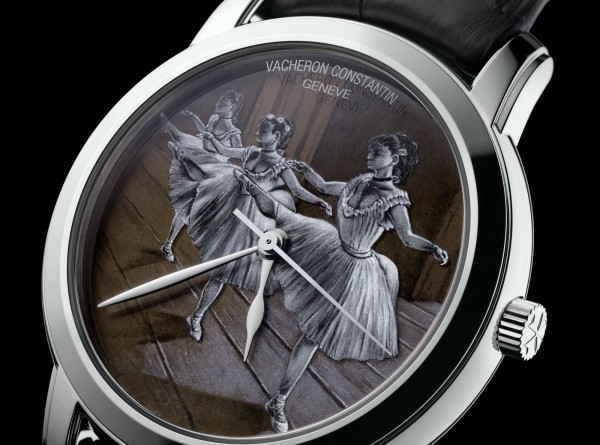 The Métiers d'Art Hommage à l'Art de la Danse collection makes use of both brown and Limoges white enamel, which are rare and expensive. The self-winding Calibre 2460 allows the ballerinas to move to a regular beat that defies time and space. In the end, we can say that these timepieces pay homage to not only French art and dance but also Geneva's expertise in Swiss watch-making. The 3 unique timepieces are inspired by 'The dance class,' 'The rehearsal,' and 'Two dancers on the stage.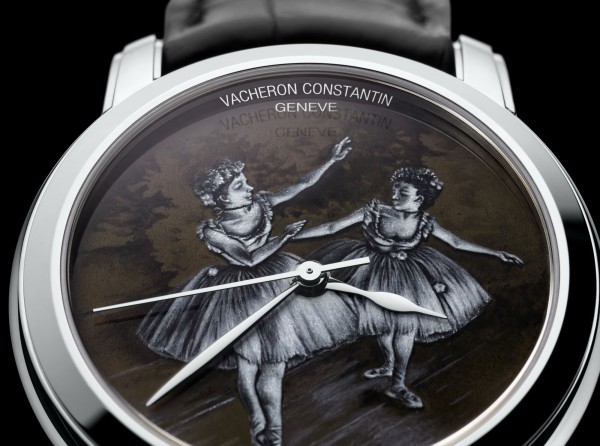 All three timepieces come with Vacheron Constantin's Caliber 2460 SC and are mechanically hand wound. With 27 jewels and 182 components, they exemplify the perfect Swiss watch-making. The watches have a power reserve of 40 hours and come enclosed in a case made of 18-carat white gold. The watches also provide water resistance up to 30 meters. These unique limited edition timepieces are only available at select Vacheron Constantin Boutiques.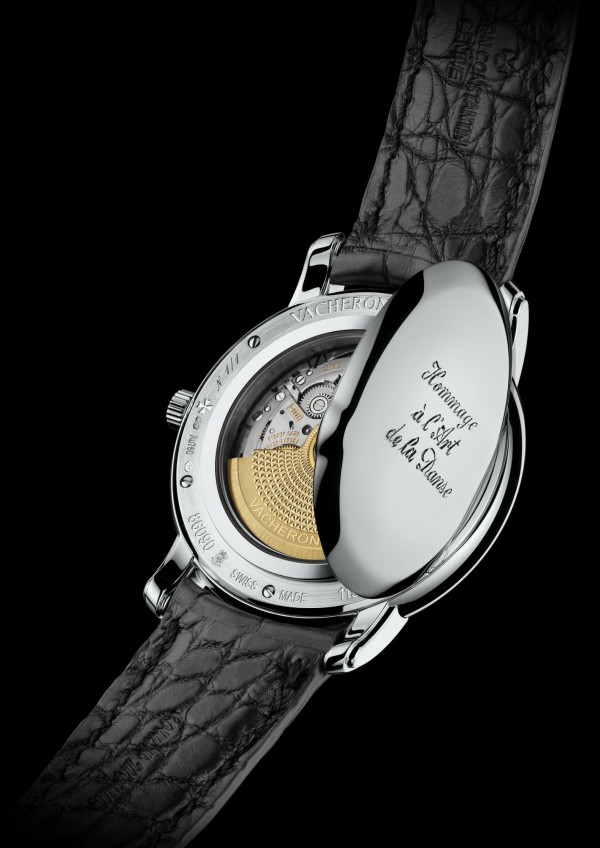 [Via – Vacheron-Constantin]