Luxury watchmaker Vacheron Constantin, a huge supporter of Geneva Musee d Art et d'Histoire, will exhibit some of their renowned and rare timepieces. This exhibition titled " Watchmaking in Geneva. The Magic of Craftsmanship, Treasures of Gold and Enamel" is ongoing and will end on April 29th, 2012. The organizer of the exhibition Estelle Fallet is also the curator of watchmaking, enameling, jewelry, including 18,500 objects. The following Vacheron Constantin watches are on exhibition:
1. Calendar Watch – First up is this end of the 18th-century timepiece with a 45mm brass dial. The dial, which looks more like gold, is embellished with chased floral motifs. This extraordinary watch also features three small enameled dials with date, date of the week and hours, and the minutes.

2. Pendulette Art Deco Clock Retrograding Display – When you first look at it this particular timepiece, it looks more like a display item. On close look you will find this is indeed an exceptional 1928 timepiece which doubles up as a display item. Made from 18K yellow gold, platinum, rock crystal agate, onyx, lapis lazuli, it is enameled and decorator with a generous amount of diamonds.


3. Arms Up "Chinese Wizard" Pocket Watch – Made in 1930s this pocket watch features yellow and white gold with silver satin-finish dial. The dial is enameled with yellow gold and engraved with a "Chinese wizard". His hands cleverly indicates the hour and minutes.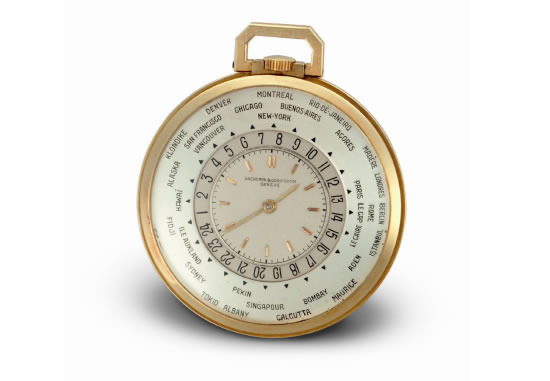 4. World Time Pocket Watch – The most recent of all the above timepieces, is this 1946 World Time pocket watch made from 18K yellow gold. The dial is silver with triple-zone dial. It displays 12 hour markers with central zone. The second zone features 24 hour Arabic numerals and lastly the exterior zone indicates time in 31 of the world's major cities.