Keeping track of time when you are in a hurry is of the essence, especially when you are behind the wheel. And it looks like some people in the US in the 1920s needed cushion-cased watches with tilted dials, probably to keep an eye on it when driving. Since Vacheron Constantin complied, and after all these years, the brand decided to come out with a modern version called the Historiques American 1921 a few years back. Picking up where that left off, Vacheron Constantin is back with a special limited edition version of the Historiques American 1921 that will be available exclusively for the Vacheron Constantin boutique on Madison Avenue in New York City.

The watch sports a military-inspired dial with large Arabic numerals and lume-coated hands. The 40 mm wide and 8 mm thick watch features well-spaced lugs and a cushion shaped case, and comes encased in an 18-carat yellow gold case.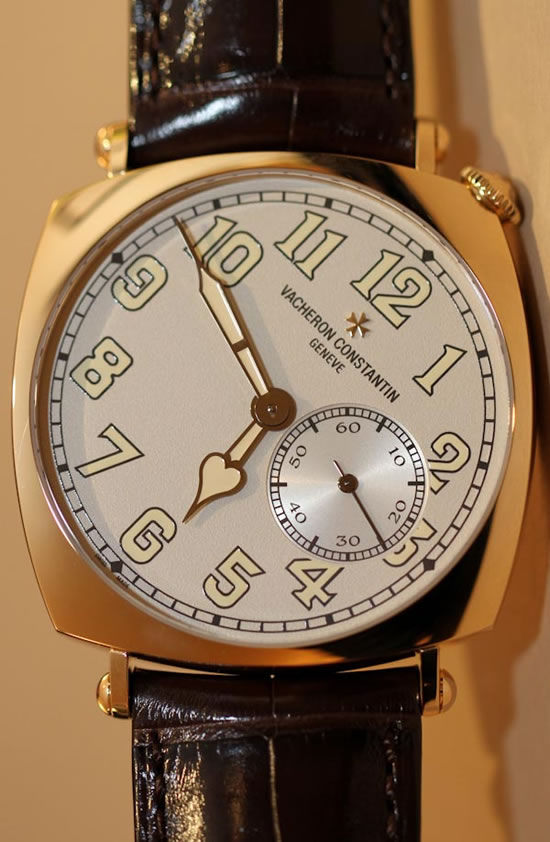 The Vacheron Constantin Historiques American 1921 Boutique New York watch is limited to 64 pieces and is priced at $36,400.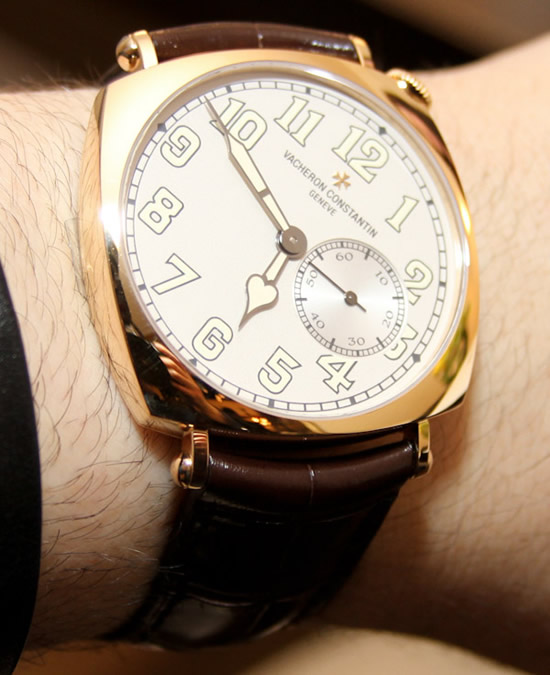 [Ablogtoread and Forbes]