If Peanuts was your favorite cuddly cartoon character as a child, you'll be pleased to know that UK based watch customizers Bamford Watch Department are giving you a stylish new way to wear your love for Snoopy on your sleeve. In collaboration with Pop Art fashion label Rodnik Band, the brand will bring you an iconic collectible Snoopy watch. And it's not just any old watch! It's a customized Rolex Datejust. Looks like Snoopy just got swanky.


Available in two designs Bamford's MGTC Black and MGTC Light Grey, the watch will be limited edition with 25 pieces in each color available for purchase. Each watch will be sold along with its own Snoopy Doghouse presentation case. BWD founder George Bamford and Rodnik founder Philip Colbert have both expressed their excitement over the project with the former announcing his longtime fascination with the cartoon character saying, "I am really excited to have created the limited edition Snoopy watch in collaboration with Rodnik as I have been a lifelong fan of Snoopy having had a Snoopy placed in my cot at birth. I have even carried forward that tradition with my own son and daughter. I love the playful nature encapsulated by the Snoopy character and continue to be an avid collector of all things Snoopy."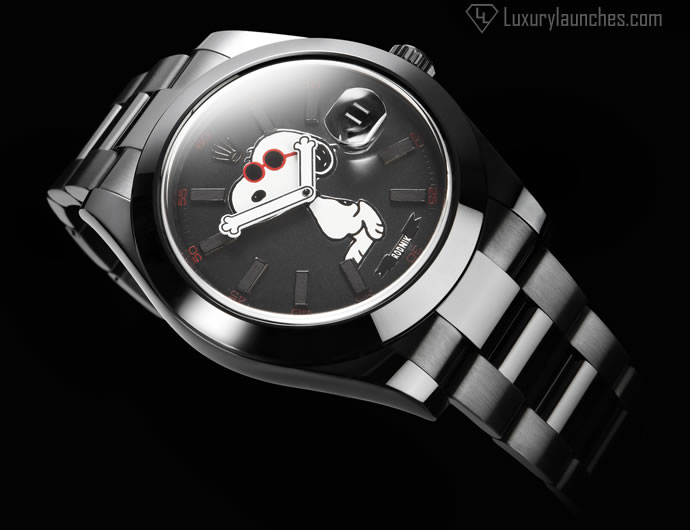 Following the launch, the watches will be available at Collette in Paris as well as Dover Street Market (DSM) in New York and London. The MGTC Black will be priced at £12,750 which is around $20,990 while the MGTC Grey will cost £11,750 or around $19,345. We suspect the watches will gain value as collectables items over time.