Established in 2006, Luxurylaunches was amongst the fist websites to focus solely on luxury. Our goal at Luxurylaunches has always been to have a website where lifestyle enthusiasts can stay informed on the latest in the world of luxury and opulence. Our reporters cover events, report on interesting trends, explore destinations, write product reviews, and share what is pure 'luxury'.
Our commitment has earned us the reputation as one of the best lifestyle websites out there. We have been featured in New York Times, The Guardian, The Times of India, The Spiegel, Nikkei Weekly, Cnet and a host of other print and online publications. We have been named as one of the top 100 Lifestyle blogs by Technorati, a pioneer in blog analytics and rankings.

Dhiram Shah
Founder and Editor in Chief – [email protected]
Dhiram Shah is the founder of Luxurylaunches. A gadget freak, he has been blogging about technology and lifestyle since 2005 and has a penchant for the finer things in life. An avid traveler, he strongly believes that space is the final frontier and hopes to see a luxury space craft fitted with all the possible amenities in his lifetime.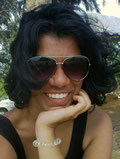 Vivien – Contributor
A contributor at Luxurylaunches since 2013, Vivien's guilty pleasures include high fashion, celebrity lifestyles and extravagant travel. She writes about the most coveted items in couture, interesting and exciting collaborations and all things weird, wonderful and totally luxurious. On her exorbitant bucket list is a sun soaked vacation to St. Tropez, a custom pair of Nike Air Max sneakers and a classic Baignoire watch from Cartier.
Rochelle Rebello – Contributor
Rochelle is an avid traveler with wanderlust running through her veins. Her goal is to visit the best beaches in the world as Sun, Surf and Sand are what she lusts after. When she's not chasing beaches you will find her listening to music, watching movies or indulging in some extravagant shopping and more often than not it's always the latter. Her love for writing and a penchant for luxurious products is what drove her towards Luxury Launches.

Aashna Sanghani – Contributor
Aashna Sangani is a part time law student part time writer, she has been with luxury launches since October 2012. A geek at heart, she enjoys reading, music and movies in her spare time. A passion for writing and luxury drove her towards Luxurylaunches.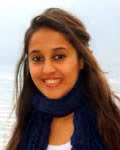 Aayushi Kothari – Contributor
A passionate traveler, Aayushi holds a bachelor degree with a specialization in finance.When she is not working, you will find her either listening to music or watching movies. She has a weakness for chocolates, beautiful beaches and scenic landscapes. A hidden affection towards writing and luxury has got her to Luxurylaunches.
Siyah Rehal Randhawa – Contributing Editor
Siyah is a former Editorial Strategist who has written for publications in and around North America. Specialized and qualified in Journalism (New Media), her credits as a specialist writer includes lifestyle, arts and culture, books and entertainment features. She holds a business degree with specialization in finance.When she is not working, you will find her either writing poetry, swimming or sketching. A curator of everything beautiful, she likes to be inspired by all life's little joys.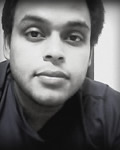 Sayan Chakravarty – Contributor
A true petrolhead, Sayan has won several international awards for car designing and wants to become a racecar driver in the future. He loves demystifying latest technology and getting his hands full with all the newly launched gadgets. He literally eats sleeps and breathes high-end automobiles and hypercars and wishes to own a Ferrari F40 someday.
Shalu Pillai – Contributing Editor
Previously travel-editor and long-time resident of extravagant Dubai, Shalu is likes a dash of luxury in everything she does. While luxury travel is a weakness, she believes there is something very attractive about understated luxury. And when she's not dreaming of pristine beaches, private jets and molecular dining, a shiny pair of Blahniks is what she lusts for.