One of the reasons auctions are an exciting moment in the luxury world is that you simply never know what's going to happen. A rare painting may bring in half the price that estimates had told us to expect or a Burkina bag may create yet another world record. At the Geneva Watch Auction: Seven, all eyes were on the Rolex Daytona, but somehow an Omega Speedmaster created a splash by setting a new record for watches of its kind.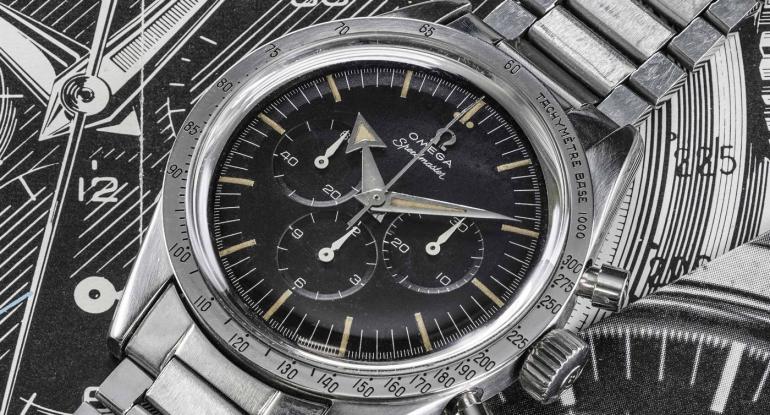 While the previous record for an Omega Speedmaster was $275,508, today's Omega Speedmaster reference 2915-1 (a first generation Speedmaster), sold for a whopping $408,500! It's a huge win for the watch, especially because the pre sale estimates were only around $140,300 at most.
Speedmasters are Omegas most collected watches according to Hodinkee, so there doubtless must have been considerable interest in the timepiece, given the fact that this was a first generation watch. This watch may have been undervalued, but others certainly weren't. An Omega owned by Elvis Presley is up for grabs and we can only imagine how much that will sell for!
[Via:Hodinkee]