Can anything shine brighter than the sun? Yes! Late billionaire collector Heidi Horten's jewelry collection worth an eye-watering $150 million undeniably sparkles to sway. The baubles are indeed the stuff made of stars. The unrivaled jewelry collection will be auctioned across a series of sales at Christie's starting in May. It is the most extensive and valuable private collection of jewels ever to come to auction, and that's saying something; Christie's, after all, is an auction house founded in 1766. According to Christie's, the sale will offer exceptional pieces from 20th-century designers, including Cartier, Harry Winston, Boivin, and Van Cleef & Arpels. They will include vintage and modern designs and a striking selection of pearls, jade pieces, and Bulgari creations belonging to the tasteful Austrian billionaire and art collector over the decades.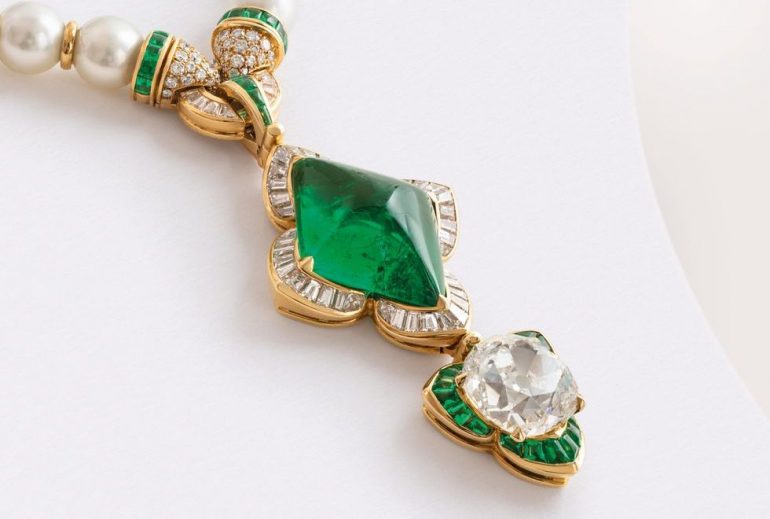 "Heidi was a sensitive and passionate collector with a deep appreciation for jewelry,' said Max Fawcett, head of Jewelry at Christie's in Geneva. 'She had a discerning eye and curated a sophisticated collection featuring some of the finest jewels ever to come to market." He added, 'What makes this collection particularly remarkable is the breadth and quality of the gemstones represented,' says Fawcett. 'You'll find everything from costume jewelry and one-of-a-kind haute joaillerie pieces to historic jewels with exceptional provenance.'

Proceeds from the sale will be directed to the Heidi Horten Foundation, which supports the modern museum, as well as medical research and other philanthropic causes. The art enthusiast worth $3 billion died just ten days after opening the eponymous museum of modern art in Vienna.

'From a small personal memory piece to the Briolette of India, this is a collector's dream,' shared Rahul Kadakia, Christie's International Head of Jewelry. 'Mrs. Horten eloquently combined vintage and modern designs from the world's leading jewelry houses that today represent some of the finest examples ever to come to market.'