Regardless of how the #MeToo allegations against the late pop star unfold, his style is likely to inspire for decades
Michael Jackson epitomised pop culture for decades, inspiring creative souls with his music as well as his style, until his death on June 25, 2009 at the age of 50.

Louis Vuitton's autumn/winter 2019 menswear collection by creative director Virgil Abloh pays homage to Jackson, as do outfits from Balmain and Givenchy. Beyoncé brought a little bit of him to her 2016 Superbowl performance, and Rihanna has referenced his wide-shoulder military jacket on several occasions.
Jackson's favourite outfits – usually sparkly – included a military-style jacket, cropped trousers, a fedora, antigravity shoes or cowboy boots, white socks and a sequinned white glove.
Here are some of the pop star's most iconic styles.

The military jacket is the most recognisable outfit that costume designer Michael Bush conceived for Jackson. Crafted with exaggerated shoulders and embellished with emblems and embroidery, it commands attention and delivers an authoritative look.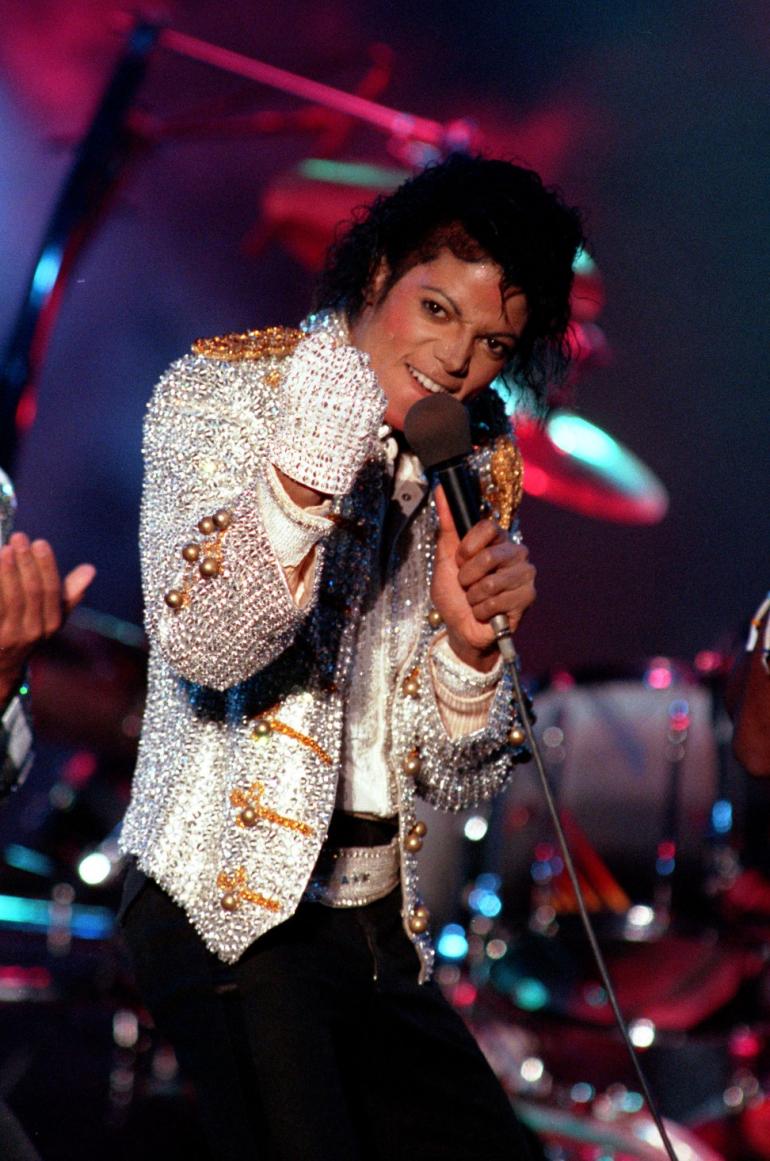 The sparkly white glove from Jackson's 1983 performance of Billie Jean for the Motown 25 television special, where he performed the Moonwalk, is his signature fashion item.
Hong Kong businessman Hoffman Ma paid US$350,000 at a 2009 auction to acquire the glove, dubbed "the holy grail of Michael Jackson".

The red leather jacket Jackson wore in his blockbuster single Beat It marks one of the most recognisable fashion designs in history.
He also wore it during his 1988 Madison Square Garden tour, and signed it with the words "To Ari / Love / Michael Jackson / 1988". The jacket sold for US$85,000 at auction.

The original ensemble for Billie Jean was an item Jackson borrowed from his mother's wardrobe.
His costume designer kept the silhouette and upgraded it with smaller and refined sequins for stage use.

The fashion item Jackson donned in his music video Thriller fetched US$1.8 million at Julien's Auctions and remains a Halloween costume staple today.

The black jacket that the singer wore on his first solo tour was widely known as the "Bad jacket". It was eventually sold by Texas businessman Milton Verret for US$298,000.

Jackson frequently wore knee pads during rehearsals and concerts; they offered protection against injuries.
This pair was redesigned with gold and a touch of armour to match his favourite military style.

Jackson wore shades throughout his career, usually oversized aviators, though he later sported normal prescription style glasses.
Avant-garde, forward-looking and otherworldly, Jackson's fashion moments were as prolific and influential as his music. Regardless of how the #MeToo allegations against Jackson unfold, his style is likely to inspire for decades.
Note – This story was originally published on SCMP and has been republished on this website