The most miniature book in the world has gone under the hammer (where it wasn't even visible) for $4,760. Called "The Lord's Prayer," this ultra-tiny leather-bound book contains the Lord's Prayer in Dutch, English, American English, French, German, Spanish, and Swedish. It is astonishing how a book manages to squeeze in so much text when it measures barely 5mm by 5mm. To compare its size, it could be smaller than the head of a pencil. This is no ordinary task and could only be accomplished by the German institution, synonymous with the art of printing since Johannes Gutenberg pioneered mechanical printing in Europe in the 15th Century.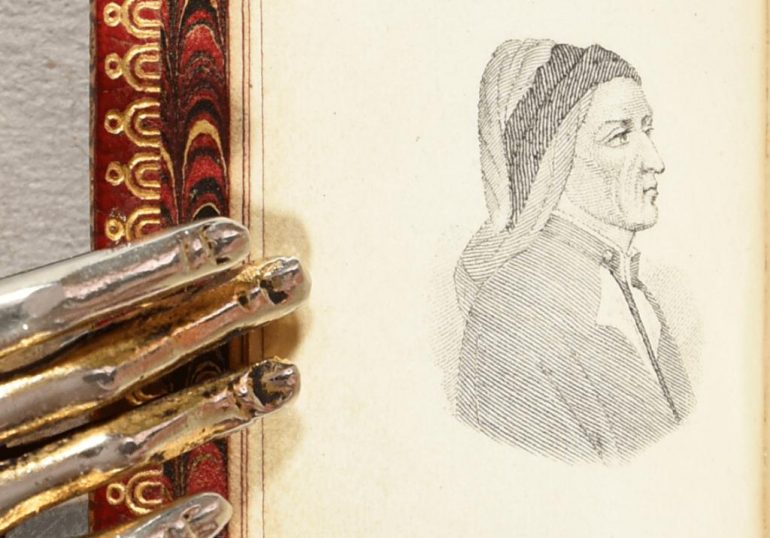 The Gutenberg Museum sold a few hundred copies in 1952 and made a record of creating a book so small, it cannot be read with the naked eye and requires a magnifying glass of excellent quality. Back then, this idea was part of a fundraising drive to pay for the museum's reconstruction works following World War II. The Guardian shared auctioneer Henri Godts inputs, "The printed text is so minuscule that you cannot read it with the naked eye but need a strong magnifying glass. The copy has been in a collection for dozens of years and is kept in a jewel box as if it were a gem. You could even incorporate it into a transparent jewel and wear it around your neck if you so wish."

The little book was estimated to fetch around $1700 at the auction in Brussels, but an anonymous bidder paid more than twice the amount for the book, and it was sold for almost $4700.
[Via: The Guardian]