If you were bowled over by singer Celine Dion's sprawling water park estate, you will surely love this beach house in Singapore created by Guz Architects. The house located in a scenic landscape that offers views of the vast ocean, is an abode for the water baby. The main concept of this solar powered house is to make it close to nature and this was achieved by having a swimming pool linking the house with the landscape and offer visual connections with the sea. The basement level media-room is my personal favorite as it features a u-shaped acrylic window that offers views out into the pool. A beautiful house, that is built in perfect harmony with nature even boasts of curved roofs that are symbolic of the sea waves.

The roof is covered in some parts with thin bendable photovoltaic panels that supply energy to the house while the rest is covered with grass to make for an outdoor leisure space for the residents.
Luxurious and unique, this house is truly a class apart.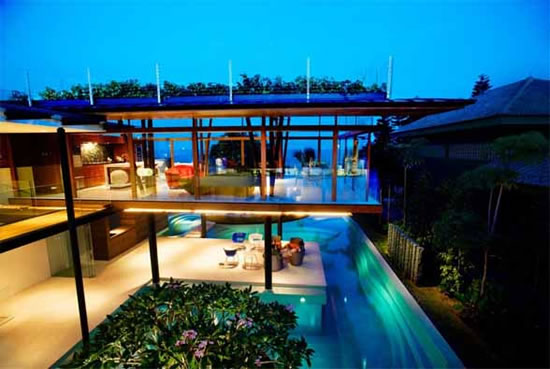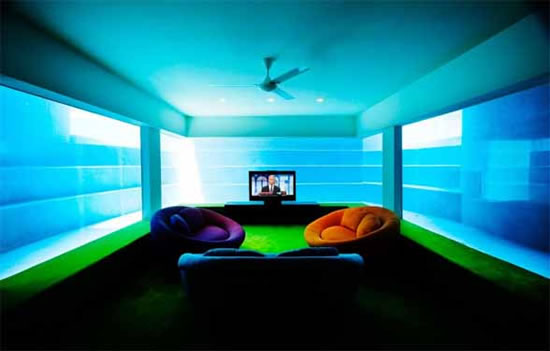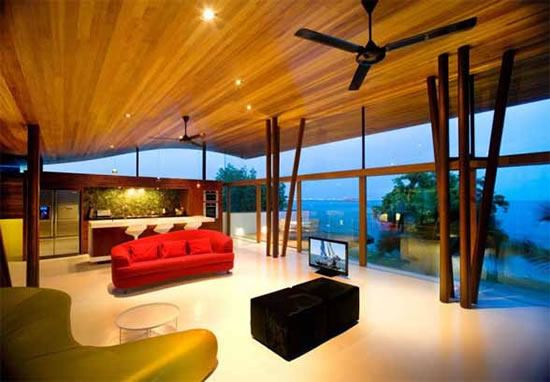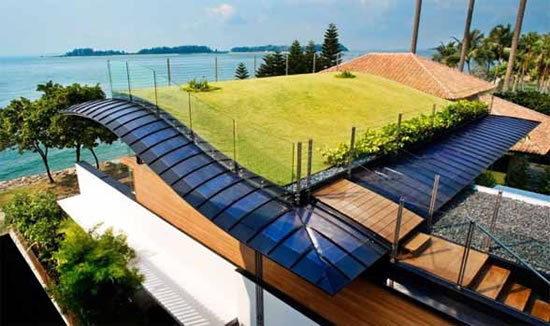 [Homeinspiring]