Crown Prince MBS's Trojena project is once again making headlines, now spotlighting a spectacular supertall skyscraper designed by the UK's Zaha Hadid Architects. The Discovery Tower, reminiscent of the antithesis of Barad-dûr (commonly known as the Dark Tower from "The Lord of the Rings"), stands as a resplendent 1,082-foot tall crystalline skyscraper designed to stand on top of a mountain overlooking an artificial lake of the Trojena development. Images of the skyscraper were unveiled by Neom at the Cityscape conference in Riyadh, per Archdaily.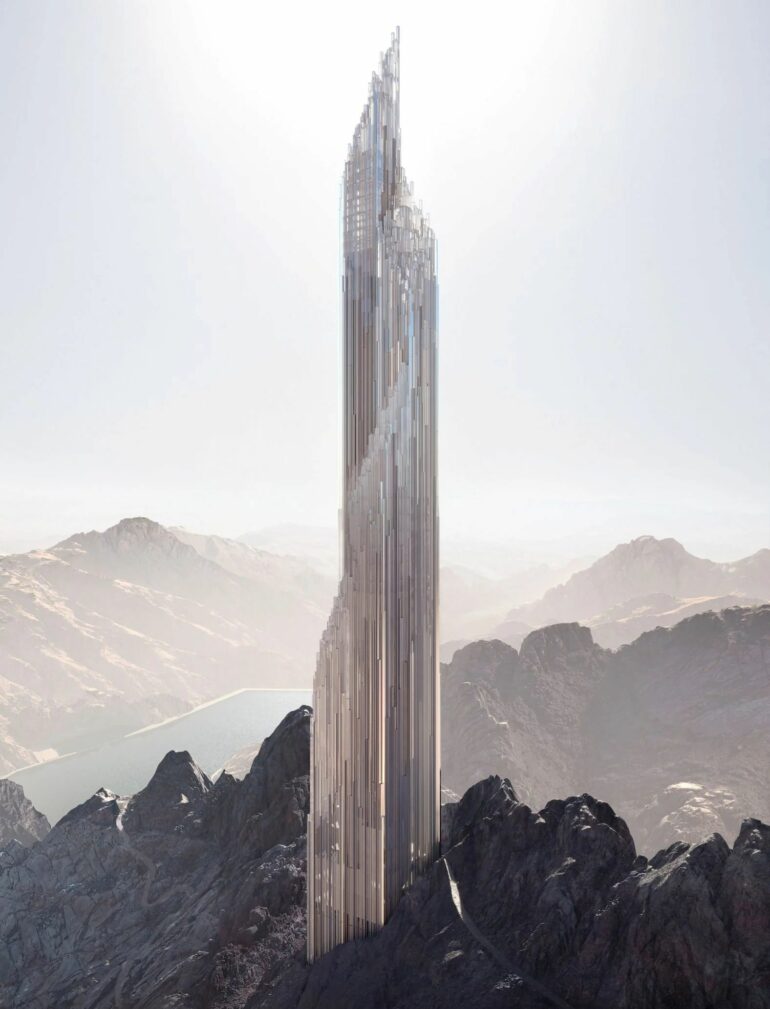 The new crystal-like structure will offer breathtaking views and is set to become an iconic landmark in the region. It will house observation decks, retail outlets, exhibition spaces, and restaurants and looks captivating, with numerous columns that taper towards the peak. "Elegant and monumental, this iconic tower will combine high-end retail, dining, and the dream-like experience of living in the clouds," said the developer.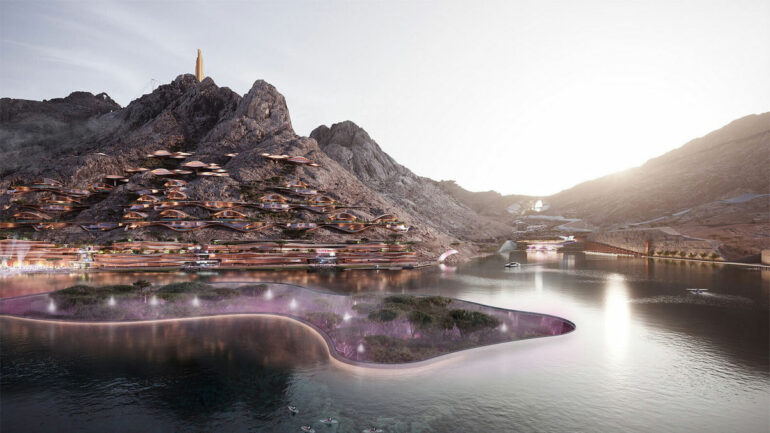 "This iconic commercial, high-rise tower will provide a rich platform for groundbreaking and tech-infused artistic content and experiences." The year-round ski village, Trogena, is a masterplan conceived by the German studio, LAVA Architects. The superstructure will stand opposite the meticulously designed ski resort, with a cable car connecting it to various accommodations and hotels along the lake. The Discovery Tower will become a recognizable symbol for Trojena, located 50km from the Gulf of Aqaba in the Saudi Arabian mountains.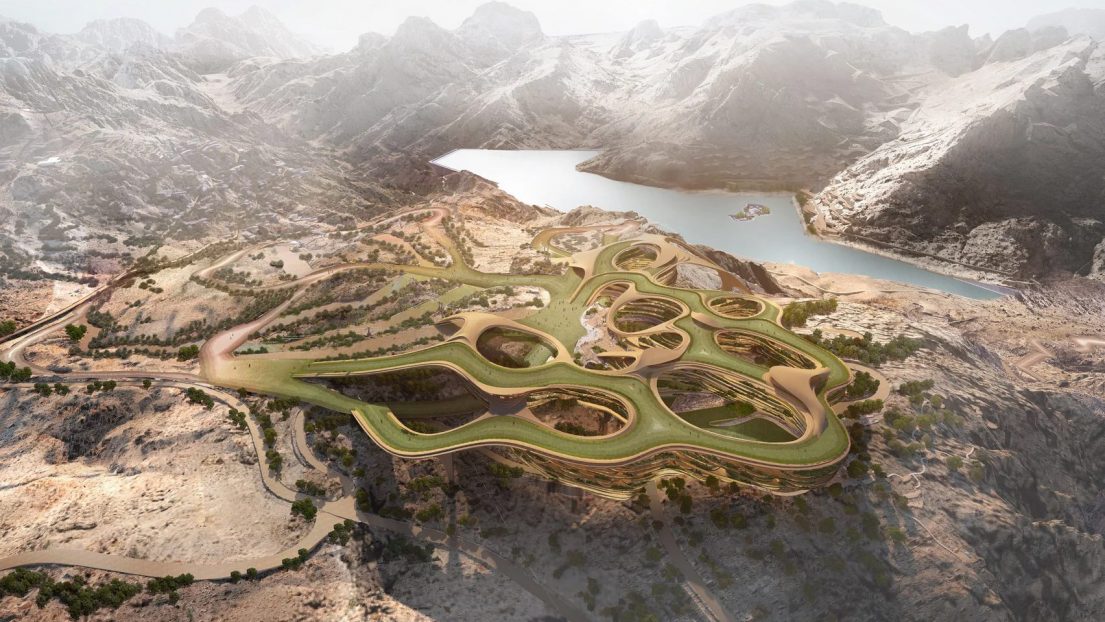 What is Trojena?
Trojena will feature a 60-square-kilometer skiing and outdoor activity resort divided into six distinctive development districts. Beyond skiing, the resort will offer activities such as mountain biking and watersports. The Vault is a vertical village in Trojena dotted with restaurants and retail stores. The plan envisions attractive chalets, villas, and ultra-luxury hotels accommodating up to 9 million residents by 2045. Crown Prince MBS's Trojena is progressing rapidly.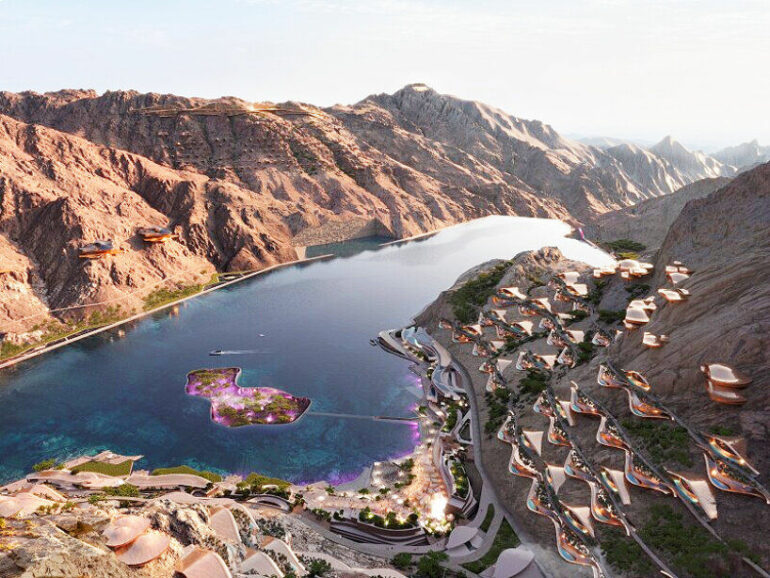 Following the introduction of Chedi Trojena, the destination will welcome two luxury hotel properties from Marriott International, Inc.: Saudi Arabia's inaugural W Hotel and a JW Marriott property. 33 times the size of New York City, Trojena will attract a whopping 700,000 visitors by 2030. The project is expected to be completed by 2026 and aims to create more than 10,000 jobs.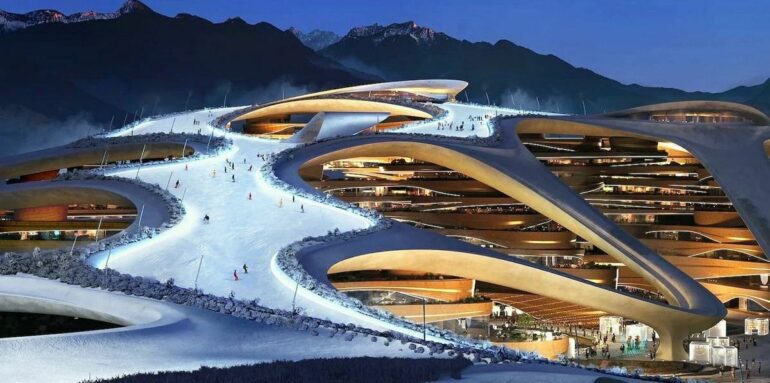 Trojena will play host to the 2029 Asian Winter Games-
In 2029, Trojena will host the prestigious edition of the Asian Winter Games under the auspices of the Olympic Council of Asia. SAOC vice-president Prince Fahad bin Jalawi Bin Abdulaziz asserted that Trojena would host the most athlete-centric Asian Winter Games in history. "Trojena and Neom are already changing global perspectives. Just think how much more could be achieved by hosting the Asian Winter Games here," Prince Abdulaziz concluded in his remarks to delegates.