It's been 20 long years since we last saw teenaged Harry Potter, Ron Weasley and Hermione Granger enjoying butterbeers in Hogsmer after their classes at Hogwarts. But rejoice, Warner Bros recently announced that the cast will reunite for an anniversary special to be released in January 2022.

The films – based on the now-controversial author J.K. Rowling's books – became a blockbuster global franchise that has earned more than US$7.7 billion since its launch in 2001, according to Forbes.
Since the last film, the original cast has gone to star in other successful films and TV series, while some have even cemented themselves among Hollywood's top-paid stars. As we gear up for the reunion, we can't help but wonder: who are the wealthiest former Harry Potter stars today? Here's a look , ordered according to Celebrity Net Worth and other number-crunching sites.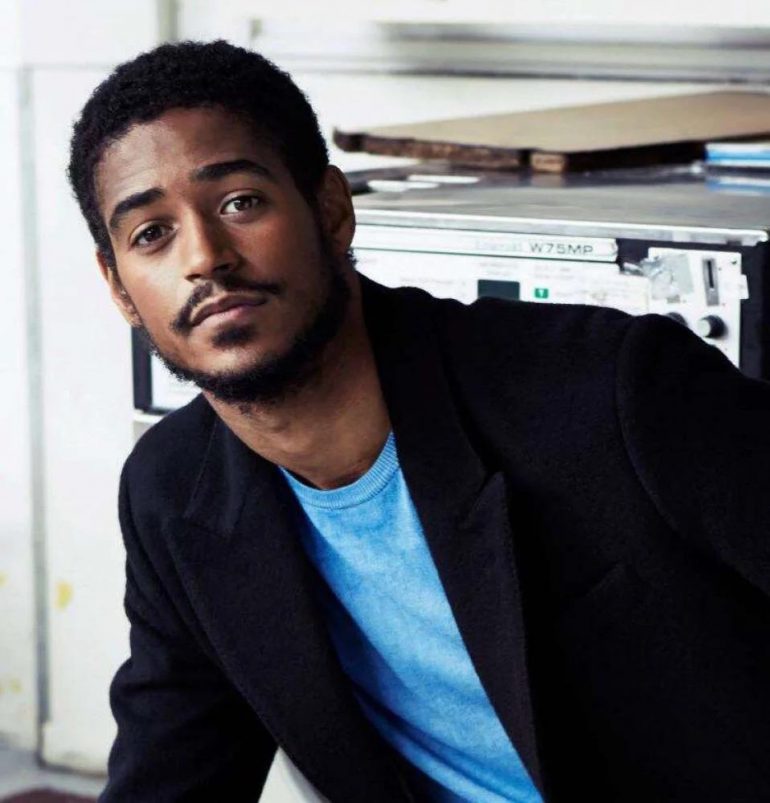 18. Alfred Enoch – US$3 million
The British-Brazilian actor played Dean Thomas in seven out of eight Harry Potter films. But he found even bigger stardom playing Wes Gibbins in Shonda Rhimes' How to Get Away with Murder series opposite Viola Davis. He was also seen in Broadchurch and even Sherlock Holmes as Bainbridge, and has amassed a reported net worth of US$3 million.

17. Evanna Lynch – US$4 million
Irish actress Evanna Lynch has come a long way since playing the quirky Luna Lovegood. She appeared in season 27 of Dancing with the Stars and launched a cruelty-free cosmetics brand named Kinder Beauty Box.

16. Katie Leung – US$5 million
Best known as Harry Potter's first love Cho Chang, the Scottish actress built a niche career after the franchise ended. She recently voiced Caitlyn Kiramman in Netflix's hit animation, Arcane.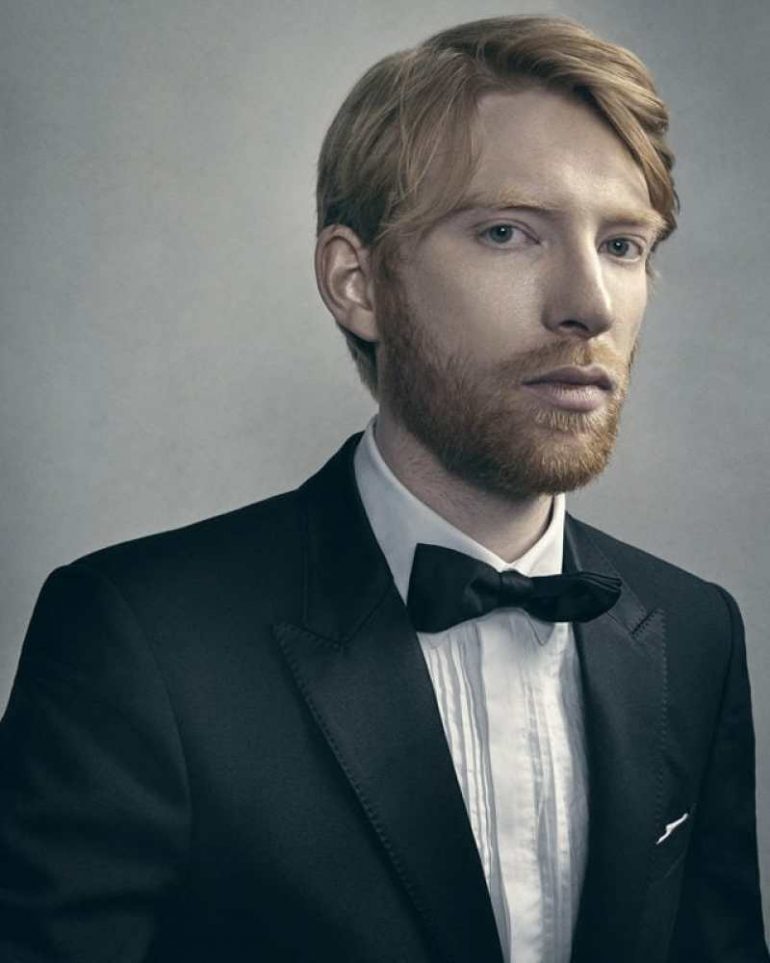 15. Domhnall Gleeson – US$7 million
After playing Bill Weasley in the franchise, Domhnall Gleeson went on to star as General Armitage Hux in three Star Wars films, starting with 2015's The Force Awakens. He has an estimated net worth of US$7 million, thanks to his string of supporting roles that also include Leonardo DiCaprio-starrer The Revenant and the Peter Rabbit films.

14. David Tennant – US$7 million
He might not have earned a lot while playing Barty Crouch Jr. in Harry Potter and the Goblet of Fire (2005), but David Tennant surely earned a handsome pay cheque as the tenth incarnation of Doctor Who. According to The Wrap, he was paid US$1 million per year for his lead role in the long-running show.

Matthew Lewis – US$10 million
Remember when the world was obsessed with Matthew Lewis' glow up as Neville Longbottom in Deathly Hallows? Since then, Lewis has starred opposite Emilia Clarke in romcom Me Before You and featured in Channel 5's All Creatures Great and Small.

Maggie Smith – US$18 million
Dame Maggie Smith enjoys a reported net worth of US$18 million, thanks to her six-decade career. After her sterling role as Professor Minerva McGonagall, the two-time Oscar winner enjoyed another rave success as Dowager Violet Crawley in the British period drama Downton Abbey.

Tom Felton – US$20 million
Since he left the Malfoy Manor, Felton has appeared in numerous projects, such as The Disappeared (2008), Rise of the Planet of the Apes (2011) and The Flash (2014). He also dabbled in music from 2010 and released a new single entitled YooHoo this year. So, how does he spend his fortune? Sports cars, of course, in particular his Lamborghini Aventador.

Emma Thompson – US$40 million
Veteran actress Emma Thompson has played many memorable characters in films – most memorably Love, Actually as well as Cruella and, of course, as professor Sybill Trelawney in the Harry Potter films. She and her family lived in the elite London's West Hampstead area for years before relocating to a private Venice villa in 2020 following Brexit, according to Metro UK.

Gary Oldman – US$40 million
According to Insider, Gary Oldman, who played Sirius Black in the film series, has a reported net worth of US$40 million. He won his first Oscar for playing Winston Churchill in Darkest Hour and his films have grossed over US$11 billion worldwide, cementing him as one of the highest-grossing actors working today.

Rupert Grint – US$50 million
Through playing Ron Weasley, the British actor banked enough to be able to be selective about his work. According to Edinburgh Live, he was paid over US$30 million for the final Deathly Hallows Part 1 and Part 2 double header, while he banked a whopping US$70 million from the entire film series. The 33-year-old star also wisely invested in real estate and reaped millions of dollars from buying and selling.

Ralph Fiennes – US$50 million
After playing the iconic villain Lord Voldemort, British screen legend Ralph Fiennes then starred in another massive franchise, taking on the mantle as M in the James Bond film series. Besides these major earners, Fiennes has played dozens of other roles on stage and screen.

Helena Bonham Carter – US$60 million
Carter's films have made millions at the box office – from Fight Club, Charlie and the Chocolate Factory and The King's Speech to Ocean's 8. She co-owns a home in Belsize Park, London, valued at around US$14 million with ex-husband Tim Burton, according to Yahoo! Finance.

Kenneth Branagh – US$60 million
Five-time Oscar nominee Branagh appeared as Gilderoy Lockhart in Harry Potter and the Chamber of Secrets. His reported net worth of US$60 million makes sense given he has also directed Marvel's Thor (2011), Disney's Cinderella (2015), and Murder on the Orient Express (2017).

Emma Watson – US$85 million
According to Hollywood Reporter, Emma Watson collected a total pay out of US$60 million over the eight Harry Potter films. The actress/activist also earned US$15 million for her next major role as Belle in Disney's Beauty and the Beast. Given her enduring presence to a generation who grew up alongside her, she is also a sought-after model for luxury brands, such as Calvin Klein, Lancôme, Dolce & Gabbana and Burberry. Watson has splurge some of her wealth on a chalet in France, and expensive homes in London and New York.

Robert Pattinson – US$100 million
Playing the scrawny Cedric Diggory in the fourth Harry Potter film helped Pattinson land the role of Edward Cullen in the Twilight saga. For the latter franchise, he took home a whopping US$25 million base salary and earned another US$40 million for the final two films, according to Celebrity Net Worth. Besides staying busy playing Batman, the 35-year-old star has been the face of Dior Homme fragrance since 2013 (earning US$12 million from that gig alone).

Daniel Radcliffe – US$110 million
Radcliffe earned a US$10 million pay cheque for Harry Potter and the Prisoner of Azkaban and according to CBS News, and made over US$95.6 million for the entire saga. He has since confessed to CBS that, "I don't really do anything with my money". In another interview with The Belfast Telegraph, Radcliffe said that he stashed all of his wealth somewhere else (re: Harry's vault in Gringotts), but still shelled out some for fancy flats in New York – and a US$17,000 mattress, according to Insider.

J.K. Rowling – US$1 billion
The once-beloved author of the Harry Potter books easily takes top spot on the list with her jaw-dropping US$1 billion net worth. Her books have sold more than 500 million copies worldwide, and earned even more through the Universal Studios' Wizarding World of Harry Potter theme park in Orlando and the Pottermore website (US$19 million in revenue in 2016 alone, says Cosmopolitan). She owns estates in Edinburgh and Perthshire, and ranks as the second-highest-paid author in the world after James Patterson, per Forbes. Now we call that magic.
Note: This story was originally published on SCMP and has been republished on this website.