Forbes has released their list of highest paid actresses and Jennifer Lawrence has snagged the top spot. Close behind are Melissa McCarthy, Jennifer Aniston and Fan Bingbing who is the only international actress to make it to the top five.



5.Fan Bingbing
You'll remember Fan Bingbing from 2014's X-Men: Days of Future Past, not to mention her ultra-stylish and glamorous Cannes Film Festival appearances. The Chinese beauty earned $17 million this year slipping a little from last year when she earned $21 million. Other international stars like Charlize Theron (she is a dual citizen of the USA and South Africa where she was born) and Deepika Padukone (an Indian actress and model) made it to the top 10 list.

4.Jennifer Aniston
This former Friend never seems to go out of style and she earned $21 million in the past year giving her the fourth spot on the list. A significant portion of that number comes from her advertising and endorsement paychecks. Jen is currently in ads for several major brands Emirates airlines, Smartwater, Aveeno and Living Proof.

3.Scarlett Johansson
A Dolce and Gabbana endorsement as well as the lead role in the upcoming manga adaptation: Ghost in the Shell earned Scarlett Johansson $25 million and the third spot on Forbes list. Scarlett may not have had a year as good as Jennifer Lawrence, but she's currently the highest grossing actress of all time with her films having sold over $3.3 billion worth of tickets (that's just domestically).

2.Melissa McCarthy
We were already excited that the charming and funny actress is returning to the small screen by reprising her role as Sookie on the Gilmore Girls revival, and we're excited to know that she's secured the second spot on Forbes list of highest paid actresses. McCarthy's $33 million earnings were boosted by her role in the new Ghostbusters film.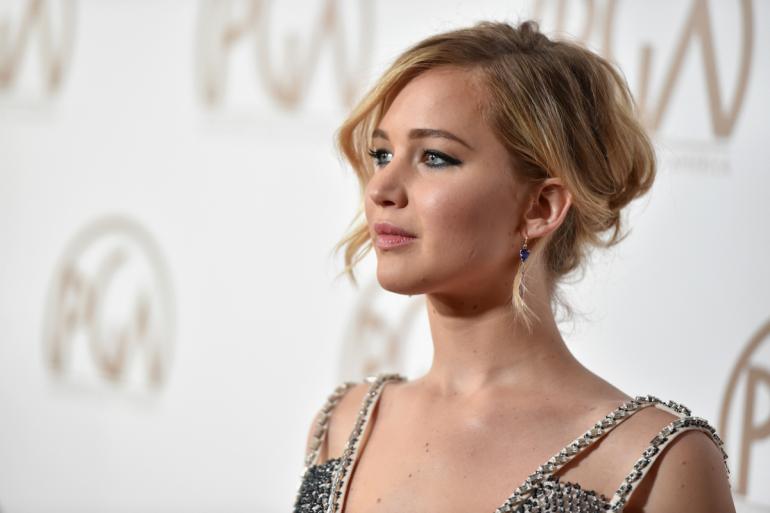 1. Jennifer Lawrence
Between June 2015 and June 2016, the Hunger Games star earned a $46 million thanks to leading roles in the Hunger Games: Mockingjay part 2, comedy drama Joy and an advance payment for the upcoming Sci-Fi film Passengers. The Academy Award winning actress is no stranger to being number 1, she has topped the list once before.
[ Via : Forbes ]