Donald Trump may have been one of the most powerful men in the world at one point, but that doesn't mean he's exempt from teenage rebellion from his youngest son, Barron.

As Donald and Melania's son turns 16 years old this month, here's how the 200.6cm (six foot seven) tall student has already proved he's his own person who's not afraid to go up against his dad …

1. He hacked Donald Trump's computer
At CPAC in February, Donald bragged to the audience about his son's superior technological talent, revealing how Barron has even logged onto his computer without permission.
"I have a young son, Barron. He can make his computer sing," Donald said. "I turn it off and I lock it, two minutes later, 'Hi dad how you doing?' I say, what are you doing. 'I know how to get it open, dad'."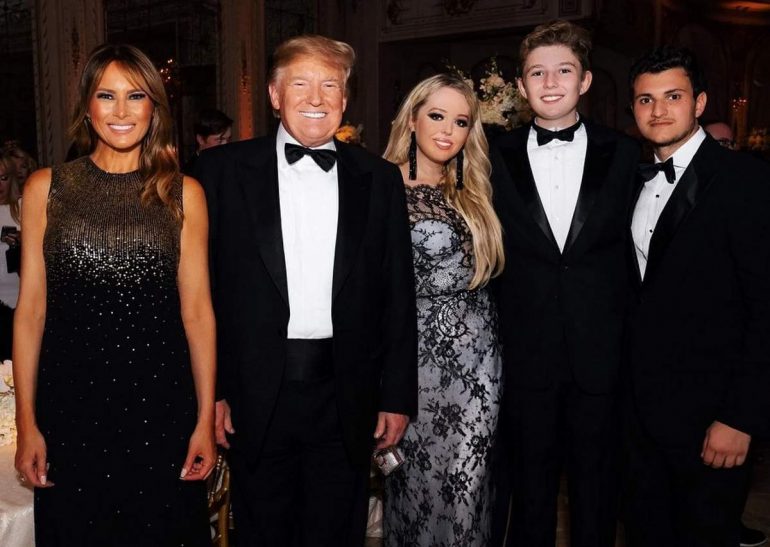 It's not the first time Donald has spoken about Barron's IT brilliance.
"I have a son. He's 10 years old. He has computers. He is so good with these computers, it's unbelievable," he said during a September 2016 presidential election debate with Hillary Clinton.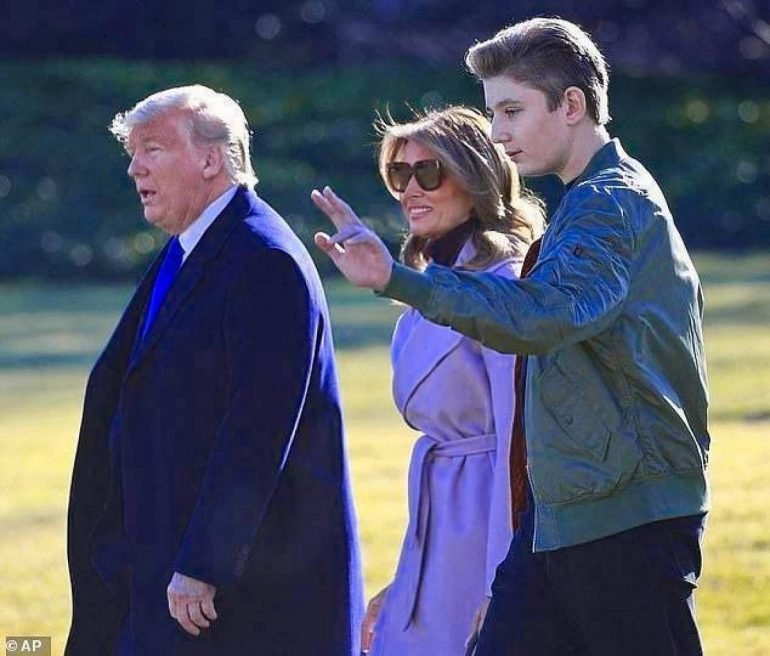 2. No love for dad Donald
ABC News correspondent Jonathan Karl shared some insight into Donald's relationship with his teenage son Barron, as he promoted his book Betrayal: The Final Act of the Trump Show in November 2021.
Karl revealed on CNN's New Day that when he served as the head of the White House Correspondents Association, Donald compared him to his son and reenacted a conversation between the two: "Do you love your dad? I don't know. But he does. But he's too cool, the kid."

Karl explained in his book about the 2020 encounter: "Donald Trump, it seemed, was comparing me to his teenage son, Barron, and he was comparing my lack of excitement about his possible appearance at the White House Correspondents Dinner, with his son's reluctance to say out loud that he loved him."

3. Barron's debate feedback
Fox News contributor Mollie Hemingway revealed in her book Rigged: How the Media, Big Tech, and the Democrats Seized Our Elections that Barron didn't like the way his father conducted himself during a presidential debate with Joe Biden in 2020.
"People thought I was too belligerent," Donald admitted in their conversation. "I will say my own son Barron said, 'Dad, you were too tough. You didn't have to keep interrupting him.'"

Barron was only 14 years old at the time. During the event, moderator Chris Wallace was forced to quell the chaos as the then-president constantly spoke over the former Vice-President of the United States.

4. A White House no-show
Another sign that Barron is keen to carve out his own identity and separate himself from his parents' reputations may be his lack of presence on his family's last day in the White House.

Although the teen lived there, he wasn't with siblings Donald Jr, Eric, Ivanka and Tiffany as they bid farewell in a public ceremony. He didn't walk across the South Lawn to board Marine One, either.

5. The ball's in Barron's court
Melania has described Barron as a mini Donald and said he's "all into sport", but they seem to have different athletic tastes. While the former president loves golfing with his pals and watching American football (a sport he's reluctant to let his son play due to the threat of injuries), Barron has other preferences.
Rather than attend games with his father, a spot Melania has filled in public, Barron has shown interest in football and hasn't appeared to bond with his dad over athletic activities.
Note: This story was originally published on SCMP and has been republished on this website.