Celebrities often attract attention for their huge entourages, but a closer look reveals many aren't just surrounded by clingers-on.
Here's how stars are blowing through millions of dollars for round-the-clock personal security.



Donald Trump asked for US$120 million extra to protect his family
Congress set aside an additional US$120 million to cover security costs for US President Donald Trump and his family, it was widely reported in May 2017. Trump's large family, including his adult children, meant that the Secret Service was protecting 40 per cent more people than usual. This was despite the fact Trump also continued to hire personal security he'd had since 1999.
Records show US$61 million was for reimbursing local law enforcement – it cost New York City US$308,000 a day to protect Trump Tower during one of the former leader's visits, while US$58 million was requested to go toward guarding his residences in Florida and New York, even when he was not there.

The BBC reported Trump brought an estimated 1,000-strong entourage on trips to Britain and Israel – including 150 Secret Service staff.
Trump even made some money from having so many bodyguards, as records show that he charged the government for agent's stays at his resorts both during and after his term in office.

Beyoncé and Jay Z spent US$4 million … including bombproof cars
When music power couple Beyoncé and Jay-Z's popped out for dinner at Hollywood eatery Mother Wolf in February, it looked like a relaxing night out. But there was nothing relaxing about their nearby security team.

Jay-Z hired five former intelligence agents to protect Beyoncé after she was pulled offstage at a gig in 2013. During their "On the Run" tour, they hired 500 members of security to protect themselves and daughter Blue Ivy, British media reported in 2014. They had 16 personal bodyguards protecting them round the clock.

The famous pair's team consisted of a 40-man support group, with the number increasing by 21 on performance days. Crowd security was made up of 300 people and 50 were dedicated to stopping stage invasions. The increased staff and addition of two military-grade bomb proof vehicles cost them an estimated US$4 million, according to Nine.com.au.
They also hired 24-hour security for their US$88 million Hollywood mansion in 2018.

Kim Kardashian spent US$7 million a year after she was robbed in Paris
After the reality star was robbed at gunpoint in Paris in 2016, she spends US$100,000 a day on efforts to stay safe, the Naughty Gossip website reported. Kardashian and her ex-husband Kanye "Ye" West reportedly paid US$2 million for personal security for their surrogate in 2017, Vogue reported, adding that Kardashian's US$60 million California home included a manned security pod in the garage.

Prince Harry and Meghan Markle signed deals with Spotify and Netflix to pay for security
Prince Harry takes security so seriously that he admitted in his 2021 interview with Oprah Winfrey that he only signed big-money deals with the likes of Spotify and Netflix so that he could afford to pay for personal security to protect his family.
The royal couple, who have two children together, lost the right to British taxpayer-funded security after they moved to the US to start a new life.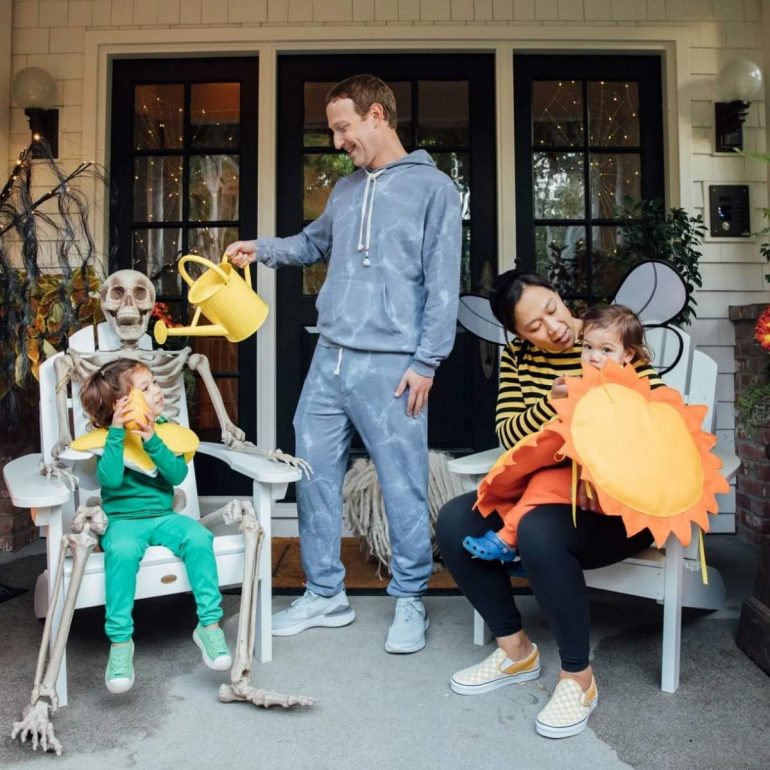 Facebook foot the US$23.4 million bill for Mark Zuckerberg and family
It cost US$13.4 million to provide Mark Zuckerberg with personal security in 2020 – plus an extra US$10 million for his family, according to a Facebook disclosure report. The cost was paid for by the company, which is now known as Meta.
The social media network founder – who has two children with wife Priscilla – only gave himself a salary of US$1 that year but the Facebook-funded guards kept them safe at home and while travelling.
Note: This story was originally published on SCMP and has been republished on this website.