You need a lot of luck, talent, and perseverance to become a Hollywood star… and I almost
forgot, an awesome dentist with a kickass plan for your 'Hollywood Smile'.

It's no myth, it's a reality that all and sundry have succumbed to over the years. The aim is to get the perfect set of pearly whites, a smile that will put the paps and their flashes to shame.
There are many ways to achieve this and celebrities such as the Jenner sisters, Tom Cruise, Emma Roberts, Zac Efron, Cardi B, and so on (the list is endless) have all opted for things like tooth contouring, whitening, invisible braces, veneers, and more.
So, which A-lister's teeth are driving us to retrieve our sunglasses? Read below and remember, they are teeth, not pearls.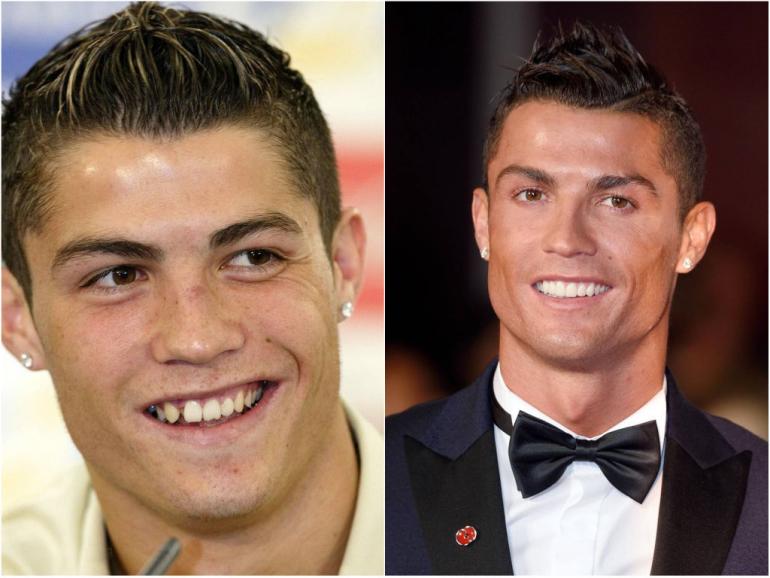 7. Christiano Ronaldo
If you think acne problems and highlighted hair were his biggest problems, maybe you
should've taken a closer look at his teeth. Puberty left him in the hands of a great dentist and
braces, leading him to become one of the sexiest men alive with a killer smile.

6. Niall Horan
Niall Horan may be going in 'One Direction' but his teeth certainly weren't. A big thanks to
braces that changed his smile for the better and now they are just as 1D as him.

5. Cindy Crawford
Supermodel Cindy was always beautiful, except her teeth did need a little push back in the '70s.
The stunner had old school, chunky metal braces as a kid and got them fitted again, as a
young up-and-coming model to make things as perfect as you see them today.

4. Gwen Stefani
Not the one to shy away, Gwen smiled as brightly with the traditional, bulky metal braces as she
does now. What's the bottom line? She's a total knockout with or without her braces but there's no denying they really helped.

3. Kendall Jenner
She smiles and the world stops. But brace yourself, quite literally, because that's exactly what
Kendall did, not once but twice! She had her first set when she was 13 and went on to
have clear aligner treatment when she was 17.

2. Emma Watson
When she couldn't wand her way to a Hollywood Smile she went down the 'muggle' way and
fixed her teeth with the help of an orthodontist. Emma Watson was seen wearing traditional
braces for a while.

1. Tom Cruise
No one in the world has benefitted from braces as much as Tom Cruise. The man has women
swooning over his million-dollar smile which wouldn't look this dazzling without braces. Tom
Cruise, at age 40 sported ceramic braces in order to fine-tune his smile and bite.