Some marriages are made in heaven, and then some unions make Earth look heavenly. The wedding of ex-power couple Bill and Melinda Gates was spell-binding and secretive in equal measures. It happened in 1994, a time when no cell phones equipped with cameras existed and no social media for instant updates. But we have it today, and we intend to use it to full benefit by sharing details of beautiful weddings that's been kept under wraps for too long. Melinda once shared a rare picture of her 29-year-old self as a happy bride dancing with her new father-in-law. Melinda captioned the photograph. It's no secret that Melinda and Bill exchanged vows on January 1, 1994, but the wedding was a hush-hush affair.



Though much of the ceremony is still a mystery, it is known that the wedding ceremony took place at the Manele Bay Hotel in Hawaii (it is now the Four Seasons Lanai). The event left them with a $1 million bill which wasn't a problem even back then. A lesser-known fact is that back in 1993, billionaire Warren Buffett tried to convince fellow billionaire Bill Gates to spend $370 million on an engagement ring. Buffet believed it was alright to pay 6% of his net worth on an engagement ring. At the time, Gates' net worth was $6.2 billion. Bill Gates proposed to Melinda with a 1-carat diamond ring. Let's explore in detail what ensued in the most incredible wedding of the 1990s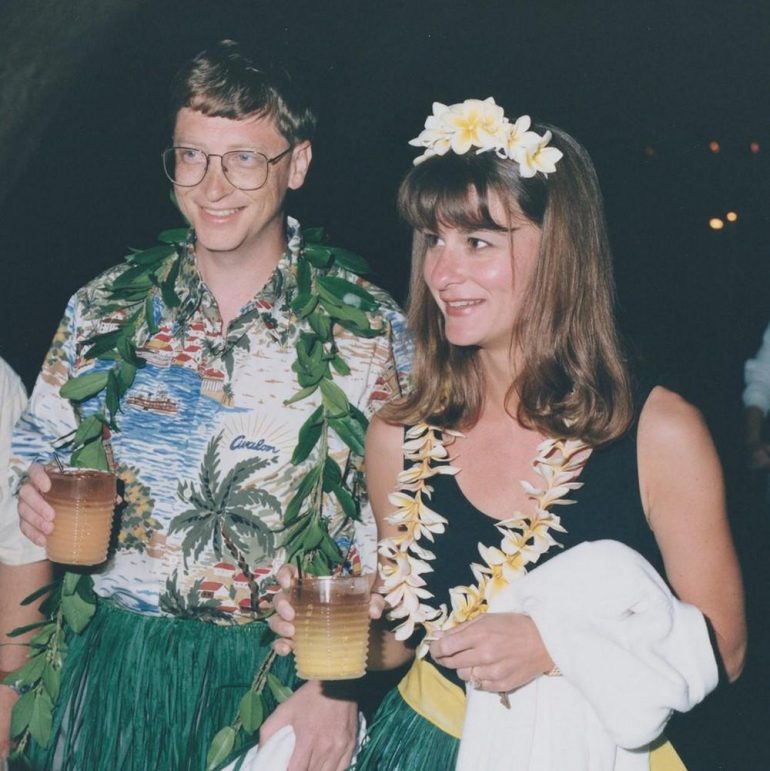 Super secretive and splendid preparations:
When the billionaire computer-software mogul married his girlfriend of seven years, Melinda French, a product manager at Microsoft, he ensured every precaution was taken. The intelligent groom-to-be booked the entire 250-room hotel to protect the Gateses and their 130 guests on the island. How did he manage to keep hovering helicopters and media cameras away? He also took care of that and slyly booked all the helicopters on Maui to keep photographers from flying over the wedding. The only glimpse of the wedding other than the picture shared by Melinda was of the newlyweds walking down the aisle after exchanging vows, featured in a documentary about Bill, aired on the Biography Channel.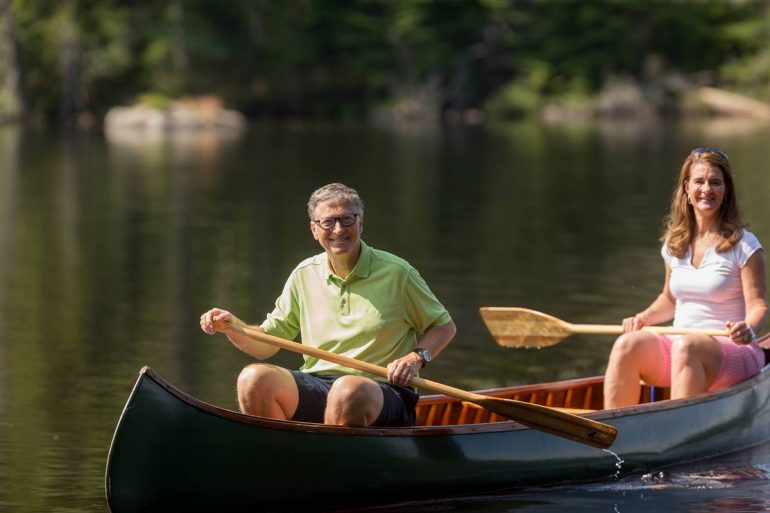 How they met:
After completing a degree in computer science and economics, Melinda Ann French joined the world of computers. Four months into her job at Microsoft, she met Bill Gates. They sat next to each other at an Expo trade-fair dinner in New York. "He was funnier than I expected him to be," she reported. Funnily, he asked her out on a date saying, "You know I was thinking maybe we could go out — if you give me your phone number — may be two weeks from tonight." Melinda, who preferred spontaneity, didn't jump at the question. Instead, she replied, 'Two weeks from tonight? I have no idea what I'm doing two weeks from tonight. You're not spontaneous enough for me." In Netflix's three-episode series, "Inside Bill's Brain," the couple shared after about a year of dating, they came to a crossroads. In true Bill Gates style, Mr. Microsoft decided by listing the pros and cons of getting married on a whiteboard. Melinda walked in, laughed and the rest, as they say, is history!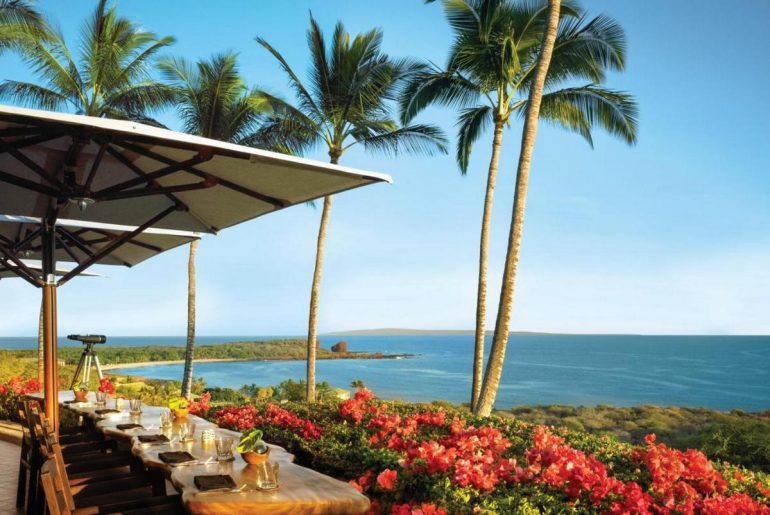 No room for media coverage:
So tight were the security measures that journalists couldn't even tell if there was a wedding taking place inside the 5-star Hawaiin property at all. Of course, Mr. Microsofts meticulous planning didn't help either as he booked all rooms and helicopters leaving scribes with no mediums to move on. As a matter of fact, a photographer from The Honolulu Advertiser was intercepted while working their way along the Holopoe Bay coastline and made to sign a "Trespass Warning" notice.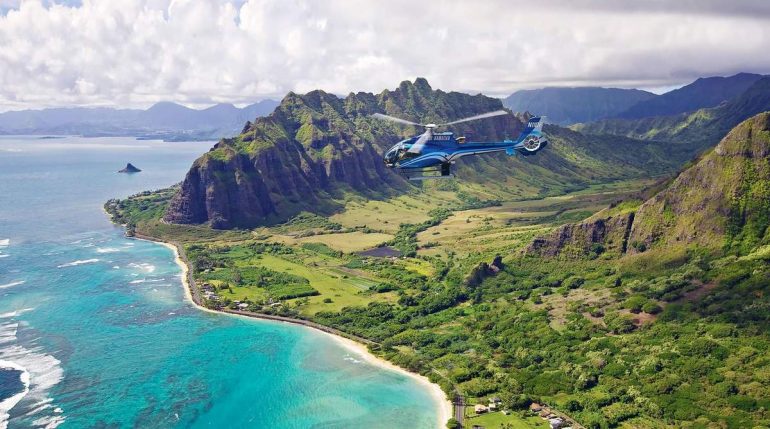 It read, "You are hereby notified that your presence and/or patronage is no longer desired on property owned and operated by Lanai Company, including The Lodge at Koele, Manele Bay Hotel, Hotel Lanai, The Experience at Koele, The Challenge at Manele, Hulopoe Beach Park and all lands owned by Castle & Cooke Inc. This serves as notice that you are not to return to said property." Apparently, failure to meet these demands could've even lead to arrest and prosecution by Lanai Co.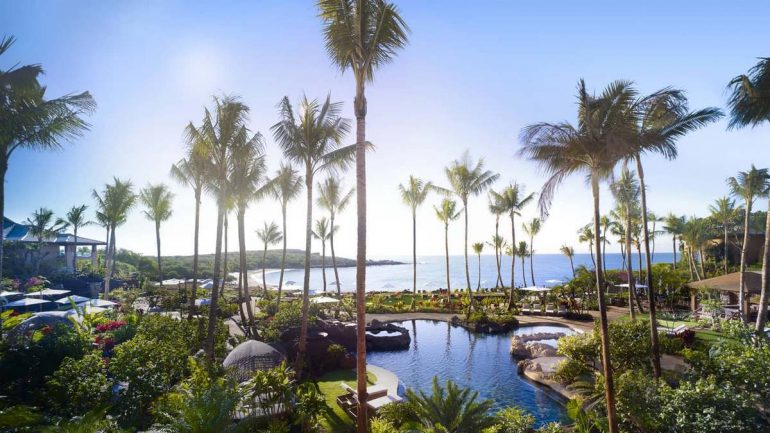 The Venue:
Nestled in the middle of the southeastern coast of the pristine island of Lanai was the Manele Bay Hotel, where the smitten couple exchanged their vows next to the par-3 12th hole on the hotel golf course (Bill is an avid golfer). The property was one of the most luxurious hotels inundated with beautiful scenery, friendly staff, lavish accommodation, and delicious cuisine. The couple rented all four hotels on the private vacation resort next to the Pacific Ocean. Today, the property is known as The Four Seasons Resort Lanai and remains an exclusive wedding venue. The hotel has now opened the Manele Golf Course for weddings that offer 200 yards of mesmerizing ocean views. The resort offers 213 rooms and 45 elegant suites, with sweeping views of Hulopoe Bay, the ocean, or the resort's private gardens. The links can be rented out at a starting price of $10,000.

The guest list:
The most lavish Gates wedding did see a lot of famous names on the guest list. There were 130 guests on the island, of which the most easy-to-guess name was of Nebraska billionaire businessman Warren Buffett. In 1994, Buffet was the nation's most affluent man with a fortune of more than $8 billion. The other expected guest was Paul Allen, who co-founded Microsoft and owns the Portland Trail Blazers. The media managed to discover other noteworthy names: Katharine Graham, owner and former publisher of The Washington Post.
The former Washington governor and former U.S. Sen. Dan Evans graced the island wedding ceremony. It was reported country music star Willie Nelson and rocker Alice Cooper performed at a New Year's party for the couple. Bill's parents gifted the newlyweds with a sculpture of two birds, sitting side-by-side and staring at the horizon at the wedding.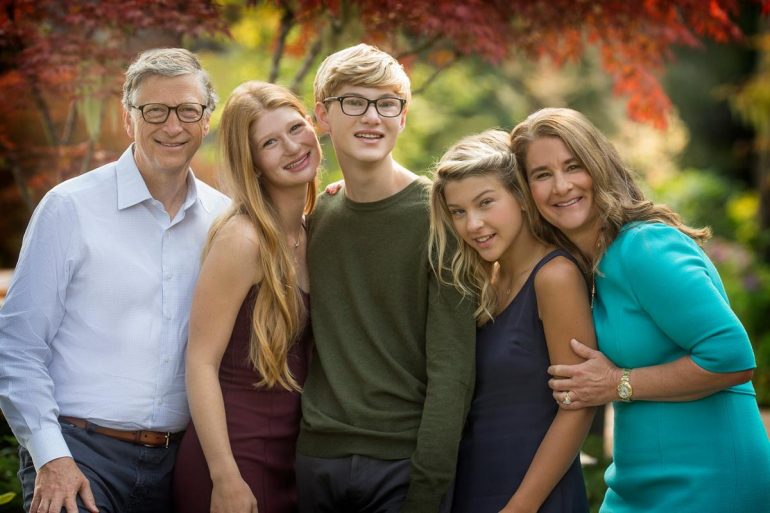 The divorce:
27 years, 3 children, and $136.1 billion later, the most inspiring couple of the 21st century decided to end their marriage of 27 years, proving a bigger shock to the planet than the Covid-19 pandemic. After going their separate ways, Gates now holds a net worth of more than $130billion, and ex-wife Melinda gets over $65billion. It wasn't just family but even close friends of the couple Warren Buffet affected with one of the most expensive divorces of the century.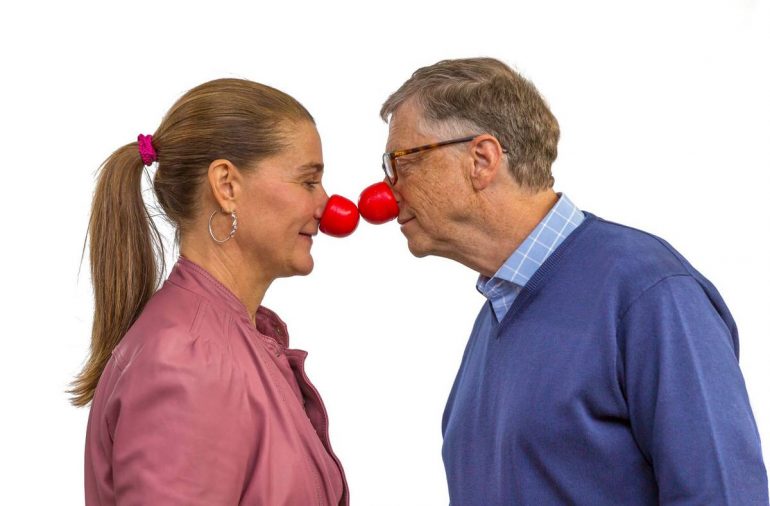 Just weeks after the divorce announcement of Bill and Melinda, Buffet resigned as a trustee from the Bill & Melinda Gates Foundation. As revealed via court documents, the couple did not have a prenup in place, and Melinda Gates did not ask for spousal support. The couple continued to work together as co-chairs of their foundation even after their divorce.