Ally Hilfiger is the personification of the adage, 'When the going gets tough, the tough get going.' In her 37 years on the planet, she has seen umpteen highs and lows. The LA-based daughter of fashion mogul and entrepreneur Tommy Hilfiger is a producer, actress, artist, fashion designer, writer, and Lyme disease survivor. Between her reality show MTV's Rich Girls, her artistic ventures, and her life-long struggle with Lyme disease, she penned a book, 'Bite Me: How Lyme Disease Stole My Childhood, Made Me Crazy, and Almost Killed Me.' Today, she paints, raises daughter Harley with husband Steve Hash, and sits on the board of the Global Lyme Alliance. An image of endurance, this fashion heiress is living life artistically, soaking the sun on a $45 million superyacht and filling the canvas of life with vibrant hues tossing her consuming disease at the back of it all. Learn more below-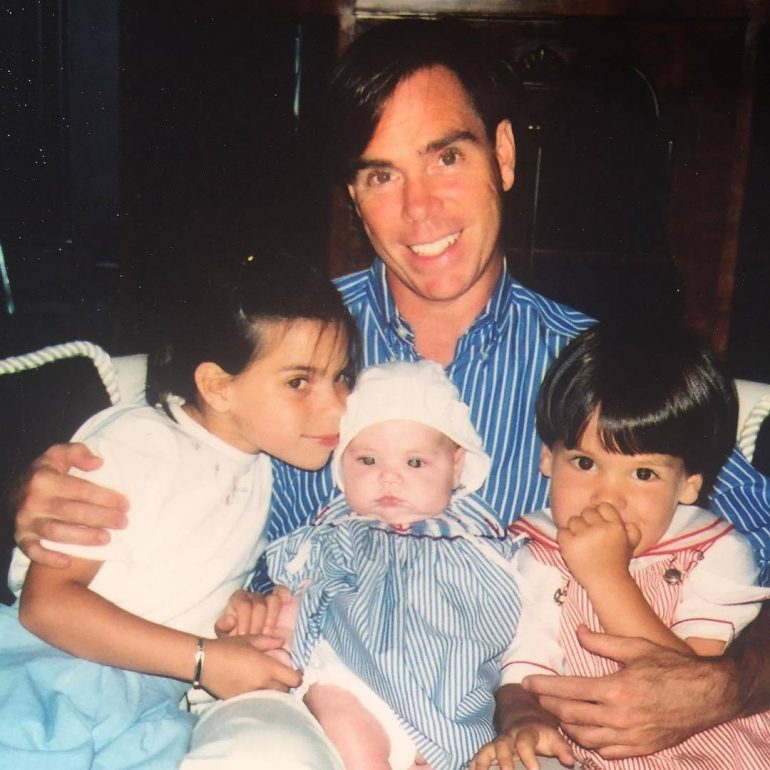 Ally grew up in a historic Greenwich estate-
Alexandria Caroline, better known as Ally Hilfiger, was born on February 26, 1985, in New York City to legendary fashion forces Tommy and Susie Hilfiger. The American heiress was born in Manhattan. She split her time between Greenwich, Connecticut, and the Big Apple. The eldest of four children, she attended Convent of the Sacred Heart, a private, independent Catholic all-girls college-preparatory school costing nearly $48,500 a year in tuition fees. In Manhattan, she attended the Professional Children's School, a college preparatory school geared toward working and aspiring child actors and dancers.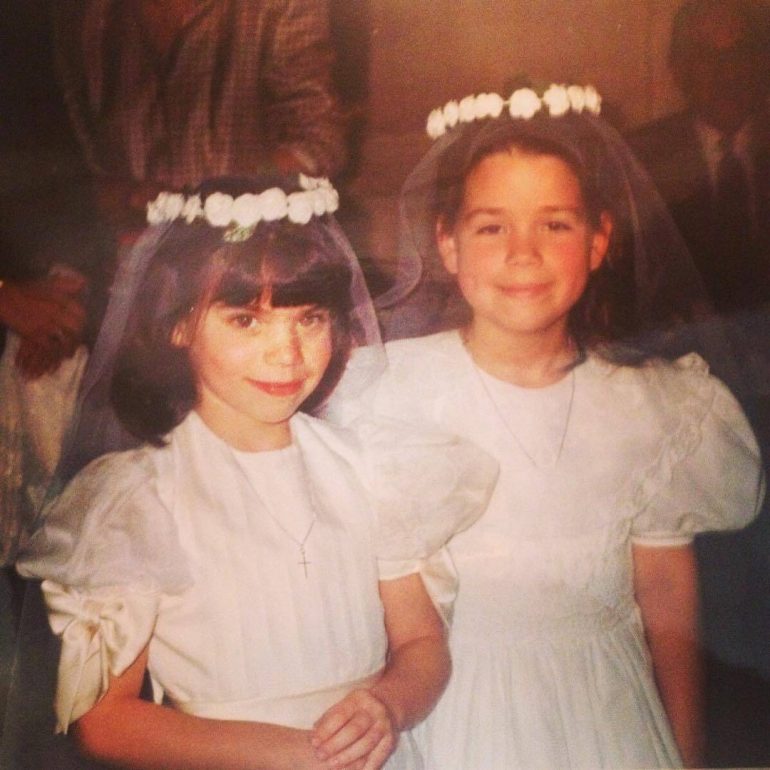 Ally, her sisters Kathleen, Elizabeth, and brother Richard grew up in a sprawling equestrian estate in Greenwich. The historic home spread across 17 acres is an equestrian paradise with a six-stall stable, two paddocks, and a riding arena. It also boasts seven bedrooms, nine full bathrooms, a tennis court, and a beautiful terraced pool area. No wonder it is one of Greenwich's most iconic estate homes. Susie Hilfiger put the decadent Hilfiger Connecticut estate on sale last year for $40 million.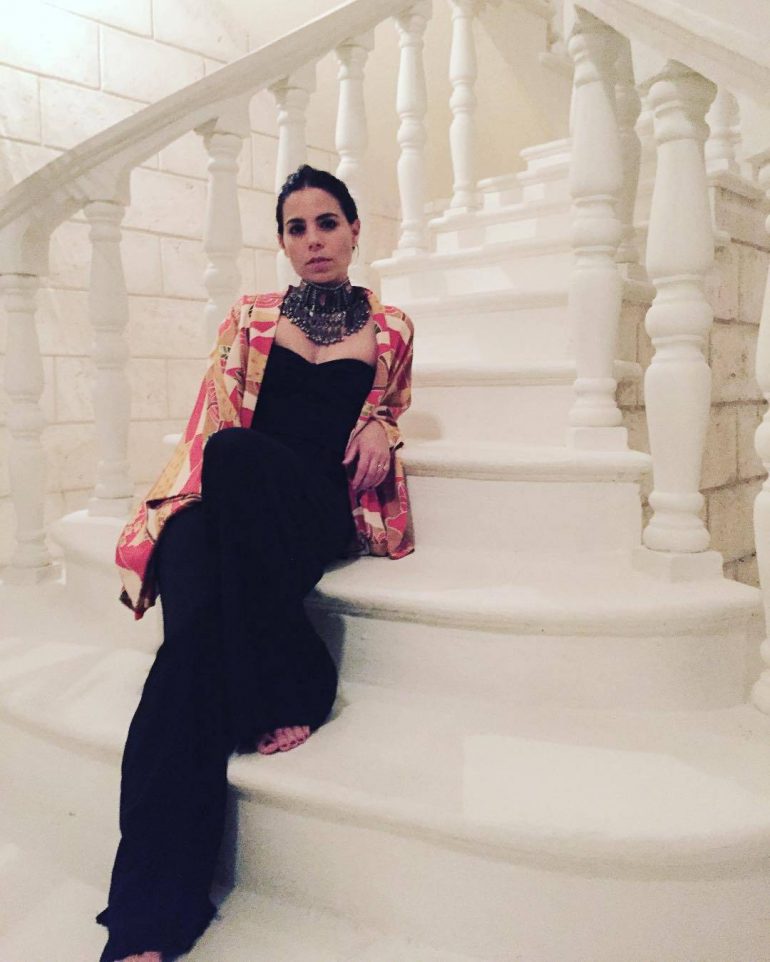 Her first brush with fame was MTV's Rich Girls-
Ally, a sick yet fiery teen, was an achiever early on in life. She co-created and starred in the MTV reality series Rich Girls in 2003, which followed the lives of the daughters of two very successful businessmen: Ally Hilfiger and her then-best friend Jaime Gleicher (daughter of Leo Gleicher, founder of Innovation Luggage and head of Gleicher Enterprises).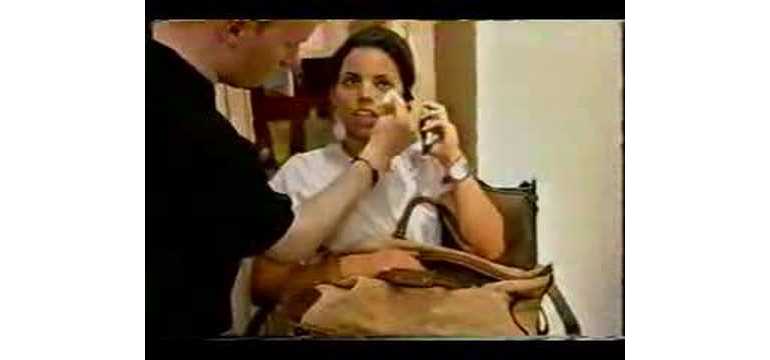 The show delved deep into their luxurious lifestyle. It covered everything from shopping sprees to gossipy luncheons in locales such as London, the Hamptons, Hilfiger's family estates in Nantucket, and tropical British West Indies.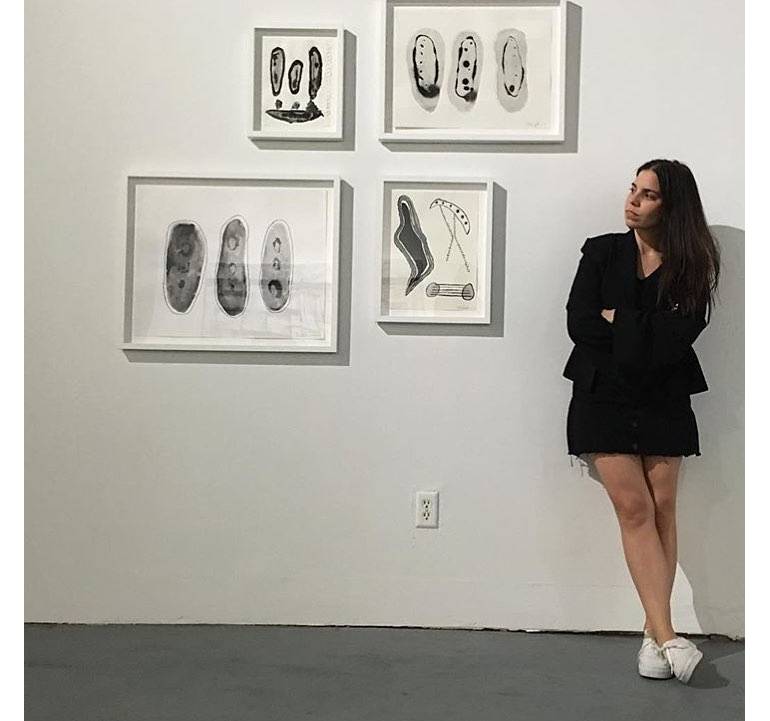 Ally dabbled in theatre, triumphed on TV, but failed in fashion
For someone who was perpetually ill since the age of 7, Ally did manage a good deal of triumphs. Per Academic, thirteen-year-old Ally performed on Broadway in "Abby's Song," followed by producing the World War II film "Proud" at seventeen. Ally shuttled between attending the Stella Adler Studio of Acting in New York City and simultaneously starting her own vintage accessories business.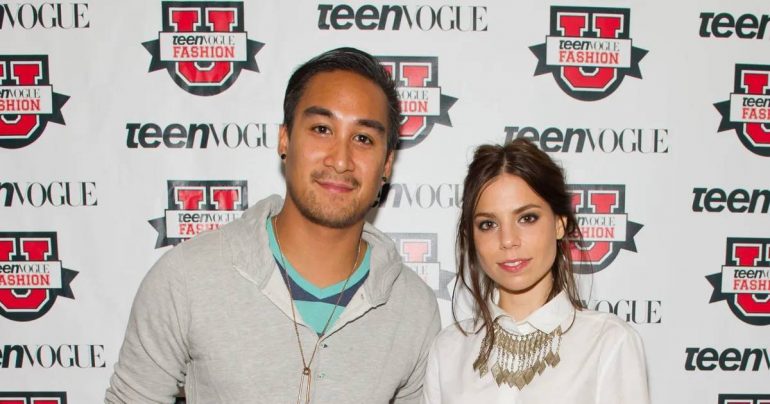 The fashion designer in her surfaced as she spearheaded the women's clothing line NAHM along with designer Nary Manivong in 2012. The short-lived fashion label shut shop in less than two years. According to Ally's Instagram account, she is currently concentrating on her artistic endeavors while living life to the fullest.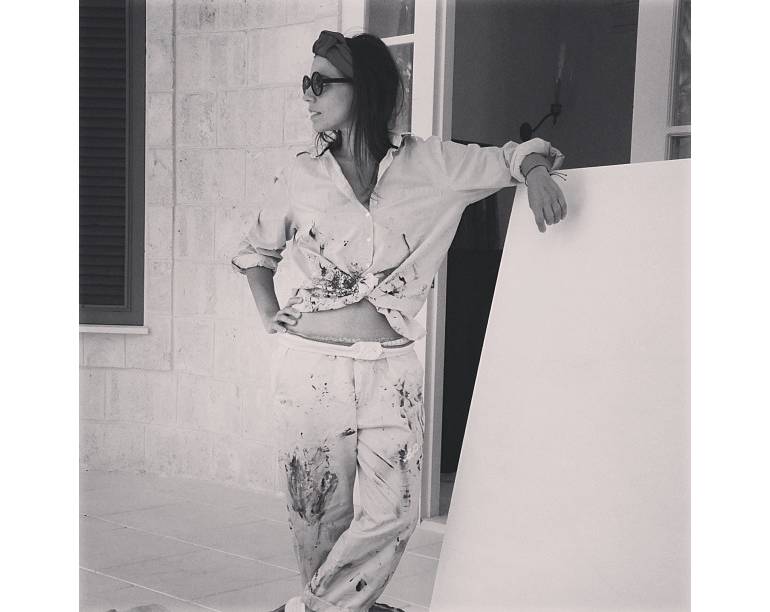 Hilfiger has battled Lyme disease for more than two decades-
Fourteen years! That's how long Ally Hilfiger was sick and undiagnosed. The strong woman has scribed details of her debilitating disease in her book, Bite Me. A frustrated and always-ill Ally had to resort to drastic action with her father to make him believe in her unending misery. 'I kept telling him I was sick,' she writes. 'He wasn't getting the message.' Her constant pain, disorientation, and discomfort were ruining her life and driving her crazy. Her lowest point in life was when she took a silver platter, opened her bowels on it, and asked Tommy Hilfiger to get it tested. Then, her father took an 18-year-old Ally to Silver Hill Hospital for psychiatric care.
In a Daily Mail interview, the fashion heiress admitted the illness had transformed her young body into that of an 80-year-old woman. 'I couldn't put lotion on my legs because it felt as if I was being beaten with a baseball bat. I was like an 80-year-old woman. It had taken over every single cell in my body and in my brain.'
37-year-old Hilfiger penned her book after shutting down her clothing business. In an interview with Serendipity Social, she said, 'I decided to write after I closed my clothing company. I was so frustrated with the constant Lyme relapses, and I thought, "I've got to do something about this!" I decided to tell my story because I know a lot of other people out there who are suffering, and maybe I could start to make a little bit of a difference in helping.'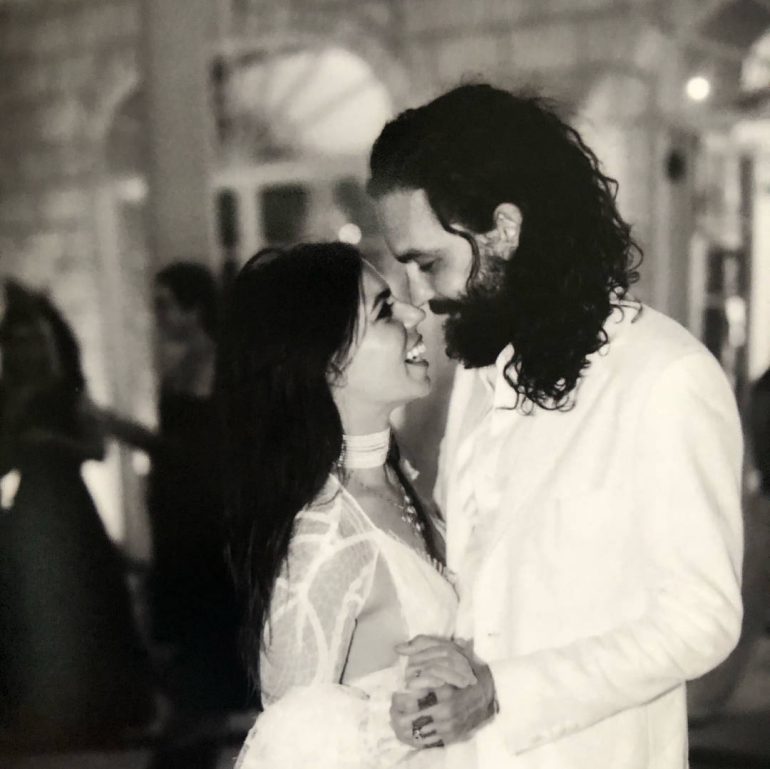 She got married in an intimate ceremony on the island of Mustique
Ally Hilfiger married in true fashion heiress style in a beach wedding ceremony on the Caribbean island of Mustique. The daddy-daughter duo teamed up to create a one-of-a-kind boho-inspired gown complete with a cape and intricately adorned veil.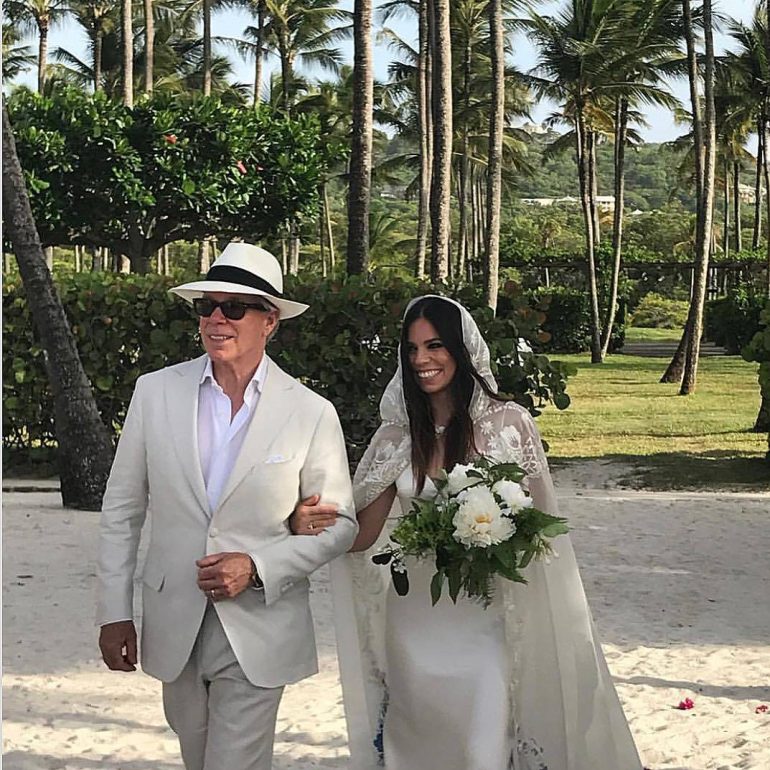 The event's highlight was Rolling Stone Ronnie Wood playing guitar for the happy couple's wedding procession.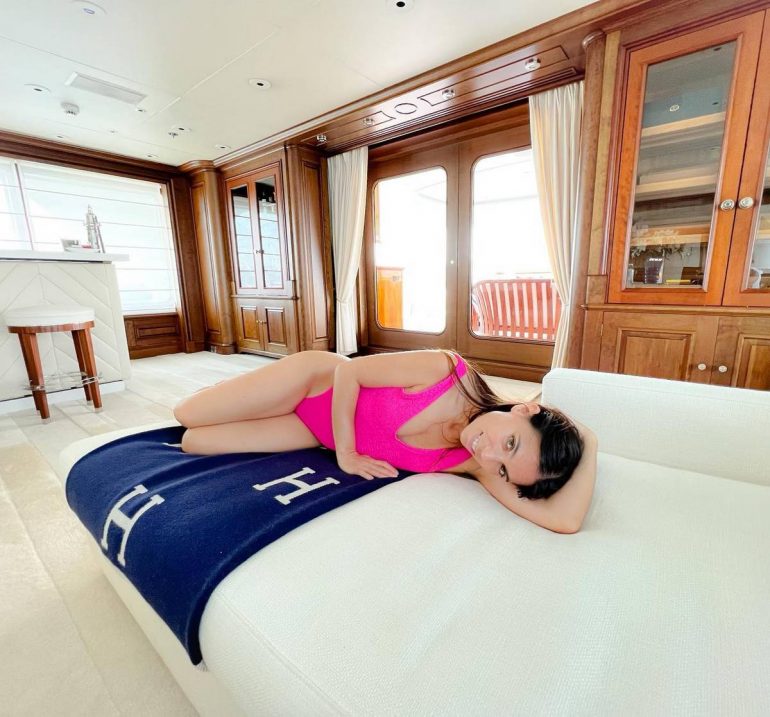 Ally unwinds on a $45 million luxury boat and travels in a private jet
Ally clearly loves her father's massive $45 million superyacht Flag and often shares images relaxing on the luxury vessel. The 204-footer features a cinema, a sizable pool on the sun deck, formal and informal lounge areas, plenty of outdoor space, a well-equipped gym, and a wide variety of water toys.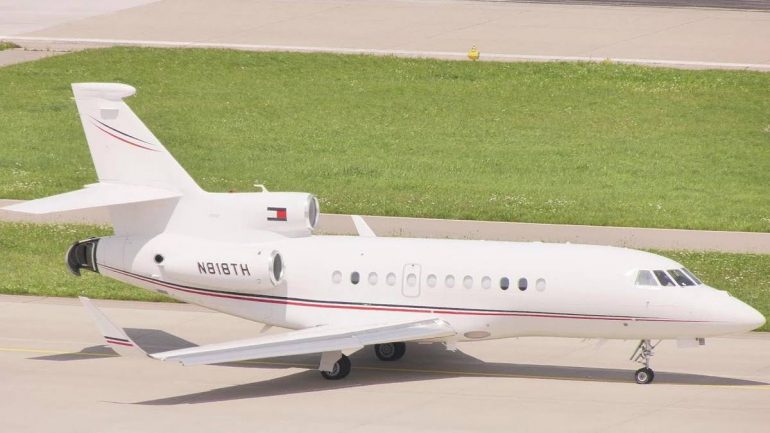 The heiress also has access to daddy's Tommy-logo-bearing Dassault Falcon 900 private jet.