Chloe Stroll, daughter of billionaire Lawrence Stroll, comes forth as an interesting person as it is not every day that offsprings of influential billionaires take on a different path. Yes, she is an heiress with a solid plan B (Lawrence Stroll is worth $3 billion), but that shouldn't take away from her identity of being a budding songwriter and musician.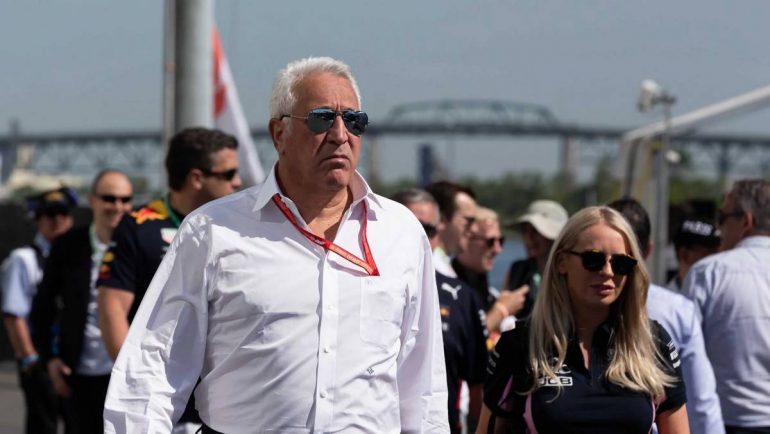 The 26-year-old sister of Aston Martin F1 racer Lance Stroll is yet to make a mark in the music world, with only one song, Surrender, to her credit. The arian has been in the news lately, not for professional reasons but for her personal life. Stroll recently got engaged to 27-year-old Aussie Olympian Scotty James in pristine Switzerland and has a luxurious wedding to plan. Let's discover some intriguing aspects and even more interesting choices of Chloe's life-

Chloe was born with a golden spoon and grew up in Montreal
26-year-old Chloe Stroll, born in April 1995, is of Russian Jewish descent from her father's side. Her father, Lawrence Stroll, is a Canadian billionaire businessman, part-owner of the Aston Martin F1 Team, and widely known as a collector of vintage Ferraris. Chloe's mother, Claire-Anne Stroll, is a Belgian businesswoman and fashion designer with an inimitable style sense. The Stroll siblings grew up in Montreal, Canada, and speak both the French and English languages.

Chloe is a singer/songwriter by profession:
The Canadian is an excellent example to those who believe kids of ultra-rich parents have it easy in life. She was undoubtedly born with a golden spoon in her mouth, but that hasn't catapulted her music career to success. It wouldn't be wrong to say that her musical career hasn't exactly taken off. Stroll's Youtube channel barely has 15 subscribers, with only one video of her solo song, Surrender, released a decade ago in 2012. The video has had no more than 4.3 k views since 2019. Her Spotify is dismal, too, with 86 monthly listeners proving that while she may find music creatively gratifying, it is not necessarily earning her any moolah. Even with no recent releases, her fans get an occasional dekko at Chloe singing in her Instagram feed or when she requests her followers for cover suggestions.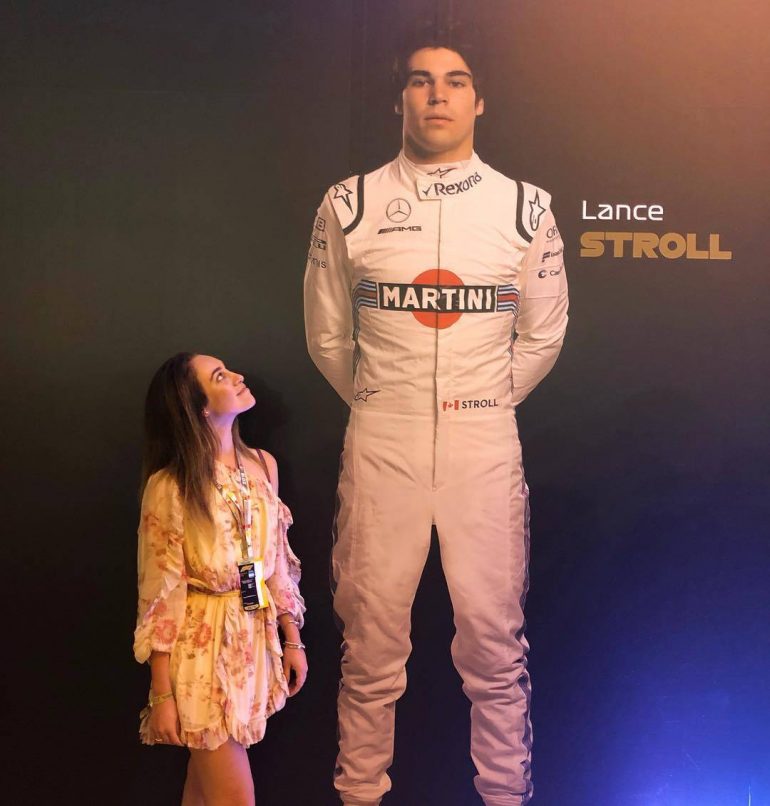 Sports surround her on all ends:
The Strolls are famous for their cars not only as a passion but also as a profession. Her father is a part-owner of the Aston Martin F1 Team, and her brother is a known racing driver competing under the Canadian flag in Formula One. In addition to her blood relations, even the love of her life is a famous sportsperson- Aussie Olympian Scotty James.

Chloe Stroll has fashion in her genes:
Chloe took to a career in singing and songwriting when her family offered a ready platter of professions- businesses in the racing and fashion world. The Stroll family hailed from fashion before making F1 Racing their passion. A choice would be apt for Chloe, who is not only a fashionista but also worships her fashion designer mother, Claire-Anne Stroll. Chloe's grandfather was fashion importer Leo Strulovitch who passed on the fashion business to his son. Lawrence Stroll brought Pierre Cardin and Ralph Lauren clothing to Canada and Europe. Their business with fashion expanded with Stroll investing in clothing designers Tommy Hilfiger and Michael Kors with Hong Kong investor Silas Chou. The dynamic duo and the pair largely contributed to the brands' growth to global prevalence. Looking at her personal style and lineage, Chloe's tryst with fashion would've certainly been a successful enterprise and a more natural extension of her personality.

Chloe is engaged to Olympian Scotty James-
Scotty and Chole were introduced by Chole's brother Lance Stroll, and the couple started dating in April 2019. Three years later, Scotty James is excited about more than shredding the slopes at the Winter Olympics.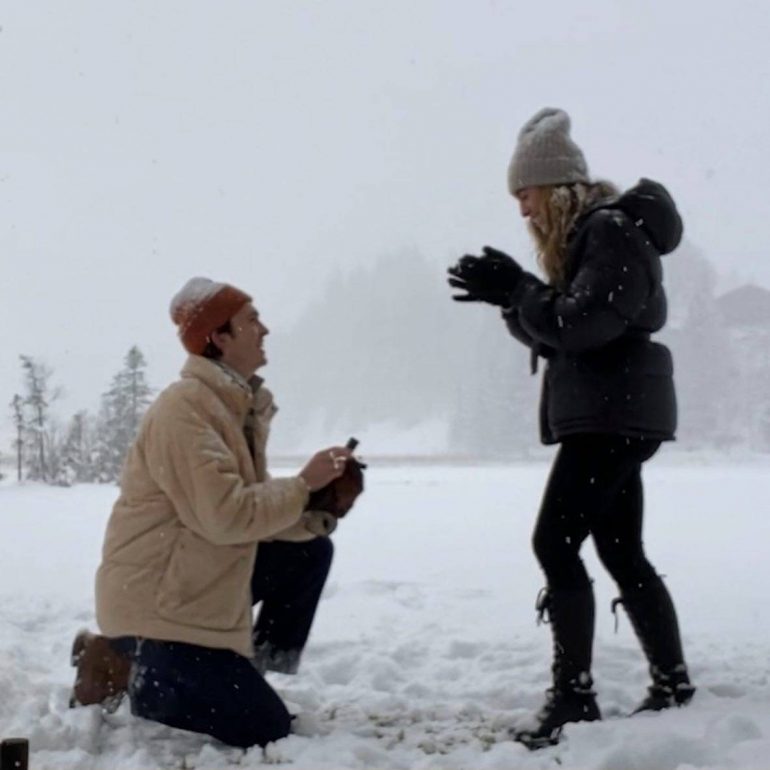 The snowboarder champion popped the question to Stroll in snowy Switzerland amidst snow-capped mountains. Stroll showed off the oval-dazzler (my guess is it should be at least 5 carats) on her perfectly manicured hands in an Instagram video captioned, 'forever.'

Love, romance, and high-profile nuptials
The couple celebrated their engagement with a fantastic party in Cannes that witnessed a star-studded guest list that included Hollywood A-listers like Catherine Zeta-Jones, Michael Douglas, and fashion icon Tommy Hilfiger. Stroll shared images from her incredible engagement bash that looked like a mix of great company, food, wine, music, and affection. Her caption also mentioned some lip-smacking burrata.

She travels in true heiress style to the best locations around the world
With a snowboarding champion by your side, you can't help but enjoy skiing in one of the best locations in the world- Eagle Ski Club, Gstaad. In true heiress style, Chloe unwinds in the very upscale Gstaad, enjoying dinner dates, movies in cozy interiors, and watching fireworks in knee-deep snow.

As a billionaire's daughter, Chloe travels worldwide in her family-owned Bombardier BD 700 Global 6000 private jet. She is also seen enjoying her summers aboard Lawrence Stroll's $200 million superyacht Faith which flaunts a 30 feet glass bottom pool with a waterfall, a snow room, and a beach club.