Many have grown up believing life is unfair (read: balanced); it doesn't give you everything. If it gives you good looks, it makes you poor. If you have the riches, you're no sight for sore eyes. One of the world's youngest billionaires, Gustav Magnar Witzoe, heir to the Norwegian salmon empire, is the antithesis of the above statement. He is young, drop-dead-gorgeous, ultra-rich, and has a surprisingly firm head on his shoulders. The 29-year-old model/investor/heir doesn't hesitate to discuss his humble beginnings or show off his present glory days on social media. We dig deeper to see what this man is made of. Is he all looks and charm, or is there mettle too?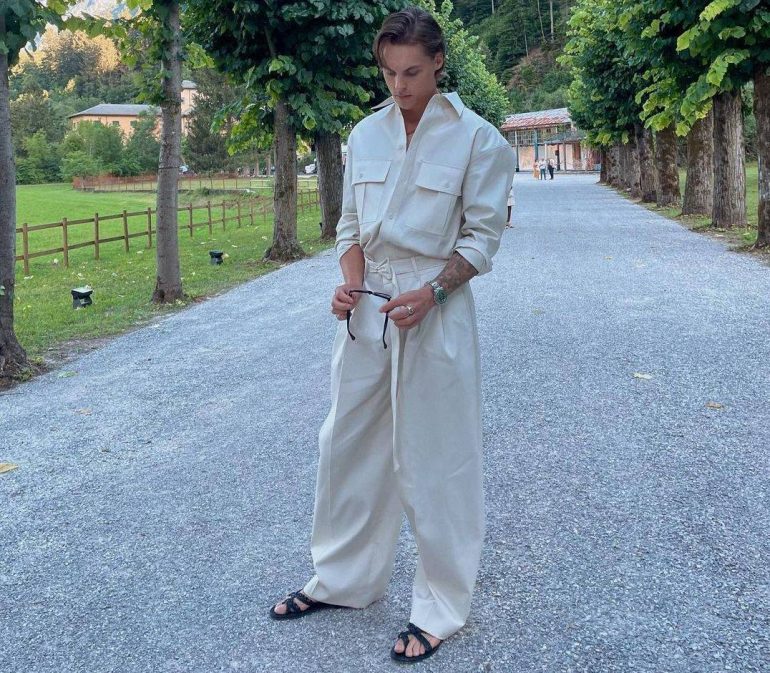 Early life in Norway-
Witzoe was born on February 8, 1993, in Frøya, a small island in Trøndelag, Norway, to parents Gustav and Oddny Witzoe. Gustav grew up in a humble environment, with his mother working as a carer and his father endeavoring to make it big, which he eventually did. Gustav senior founded SalMar, which grew into one of the world's largest farmed salmon producers across Asia, the United States, Canada, the Russian Federation, and Norway. The company flourished, but the Witzoes didn't spoil their only child rotten. In fact, Gustav revealed he skipped university and put himself to work on salmon farms for two years to learn the trade. He didn't plop on the boss's chair; instead worked in the family business as a milker at SalMar's fish farms in Frøya.
Speaking to Telegraph, he said, 'Maybe it would have been different if I'd grown up with money, but since we didn't when I was a kid, I'm very happy about that. It was just a normal, down-to-earth family, and I think those are values I'll take with me.'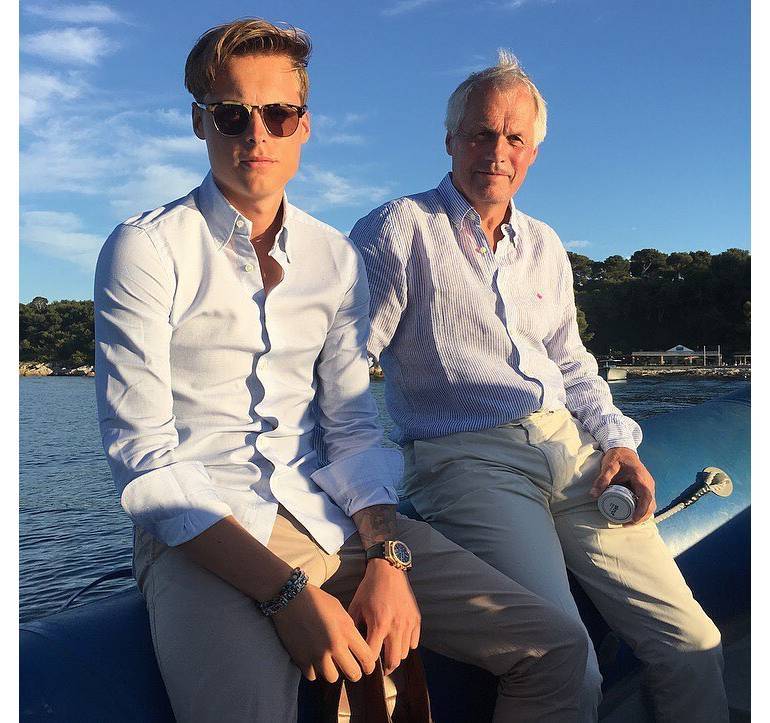 He is incredibly close to his parents-
We all love our folks, but how many would declare their love and affection with a tattoo? Gustav did. As per Economic Times, the good-looker tattooed his arm with the words "My true heroes." The 29-year-old billionaire businessman once confessed he values his parents' advice more than he does his actual advisors.
The man is certainly setting an example for the Millennials on the act of balancing life. The billionaire dubs himself a regular guy, who likes football, works out, parties now and again, and enjoys hanging out with friends. He has his share of fun but also makes time for his parents. Gustav still visits his parents weekly and even sees his childhood friends on the small island of Frøya, where he grew up.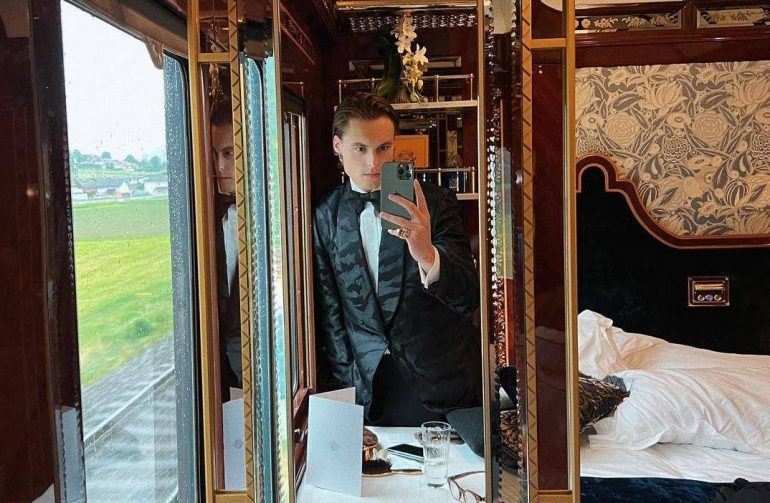 The lavish life of Gustav-
No matter how normal the modest billionaire claims his life is, the Instagram account says otherwise. The fitness freak who works out nine times weekly doesn't shy away from showing off his model-bod on the gram. Even with his partying days behind him, many images show the aspiring model globetrotting from the palaces of Paris to Lake Como, Venice, the deserts of Dubai, and more. Gustav has also shared glimpses of his plush transport forms, including a Porsche, a private plane, and his father's vintage Aston Martin.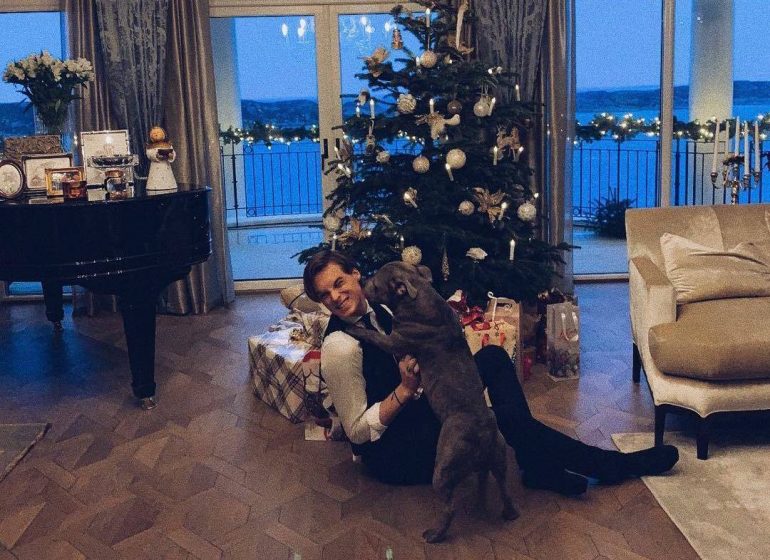 The avid traveler is a dog-lover
"If a man loves a dog, he is a good man. If a dog loves a man, he is a good man." Going by this adage Witzoe certainly is. Richie Rich dotes on his beloved Staffordshire bull terrier, Aro Witzoe, and even has an Instagram account dedicated to his four-legged friend. The camaraderie is endearing, from celebrating Christmas and going on drives to chilling with his doggo.

Gustav turned billionaire before he turned 30 with SalMar ASA-
It is interesting how life can change overnight. A teenager became one of the wealthiest people on the planet, boasting a massive fortune of $4.5 billion. The young model became a sensation when his father Gustav handed over a 47 percent stake in SalMar ASA. Junior Gustav owns almost half of the Norwegian fish farming company SalMar, a step that was taken to avoid a hefty inheritance tax bill. Despite being the owner of one of the most significant fishing conglomerates worldwide, Gustav doesn't get too big for his boots and concedes to not looking at the day-to-day of SalMar.
He doesn't feel entitled to the family's fortune and considers it his dad's company to date. Speaking to Norwegian newspaper Dagblade, he explained: 'You can't just demand to be the boss of such a big organization. You have to be suited to it. If there are alternatives, the best man or woman must get the job. There is so much at stake — values, jobs, crucial factors.' And that's the firm shoulder we talked about earlier.

His modeling career and start-up investments-
Gustav believes in paving his way and working hard towards the goal. He was encouraged by a friend to start modeling, which took him to Idol Looks and Next Models Worldwide. According to his Instagram account, Gustav has featured in magazines like Elle and The Telegraph.
A man gifted in both brawn and brain looks like Gustav Magnar Witzoe, who is investing his looks in a flourishing modeling career and grey cells in start-up companies like Norwegian Snapchat-challenger Gobi and Airbnb host service Keybutler. The Norwegian investor finances these start-ups through his company Wiski Capital looking to work with Norway's rawest technological talent, per their website.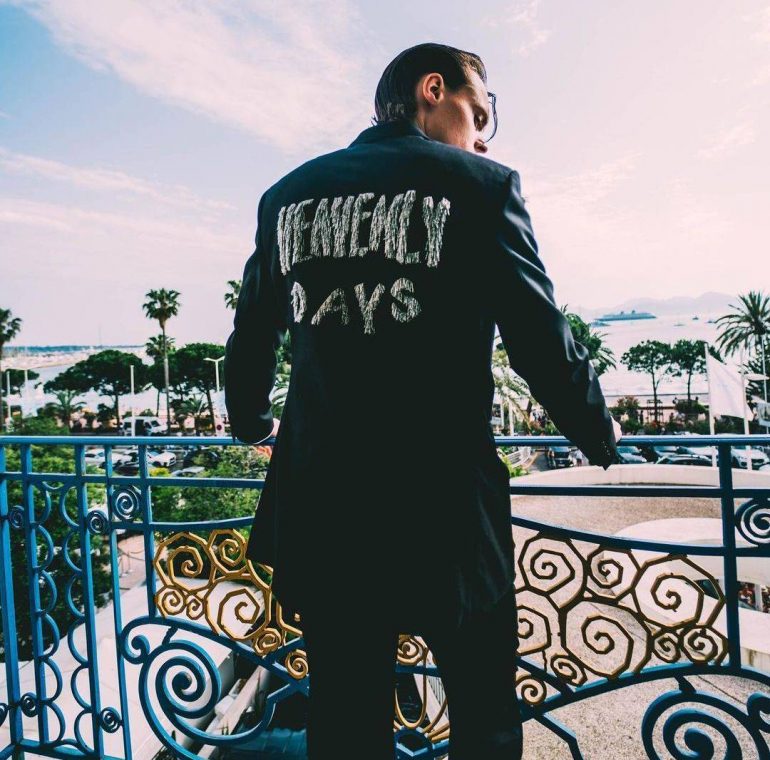 The philanthropist once had a brush with the law-
Putting his perfect life rumors to rest was Gustav's brush with the law right at the end of his high school days. The man with the arresting looks was arrested for overtaking another vehicle driving at 180kph in a 60kph zone. The perfect-seeming Prince Charming erred and served two weeks in prison aged 19.
To err is human but to improve is Gustav Witzoe. The investor does his share of good by running a charitable foundation, the W Initiative, which focuses on children's health and education. The organization aims to provide access to clean water and sanitary facilities to more than 4,000 children in Uganda. With a $4.5 billion fortune to fall back on, and promising goals for the future, this is one billionaire to look out for in the days to come.