It seems that Elon Musk is the man of 2022 – but not exactly all for good reasons. Recently, it's been reported that the Tesla founder might have an extramarital affair with Google co-founder Sergey Brin's wife, Nicole Shanahan.

The news broke after The Wall Street Journal reported that his friendship with Brin had ended over the alleged affair.

Musk has denied the allegations and wrote a reply on Twitter saying it was "total BS", adding that he's still very much friends with the Google co-founder and was even at a party with him the night before. He said he's only seen Shanahan twice in three years and both times "with many people around. Nothing romantic".
The Wall Street Journal, however, reported that Musk had an affair with Shanahan late last year that led to her divorce with Brin earlier this year – which is still ongoing – also supposedly ending Brin and Musk's long friendship.

So, what do we know about the mysterious Nicole Shanahan, the 33-year-old at the centre of the world's richest man and his fellow multibillionaire's would-be rift?

She is a lawyer and a tech guru
Although she has links to billionaires, Shanahan is a woman of her own accord. She is a lawyer and founded ClearAccessIP in 2013 – a firm based in Palo Alto that helps patent owners manage and monetise their intellectual property rights, reported The Straits Times. She sold the company in 2020 and it's since been acquired by rival IPwe for an undisclosed amount.

On the legal front, the graduate of Santa Clara University School of Law is also a research fellow at CodeX, the Stanford Centre of Legal Informatics, a joint centre between Stanford Law School and Computer Science, per her LinkedIn page.

Her profile also states that she specialises in the legal applications of neural networks, structured databases, APIs, UI/UX, automation and SaaS. Away from the tech world, Shanahan is also working on an economic theory called "Coasean Mapping" to predict the pace and nature of society's adoption of legal artificial intelligence. Take that, haters!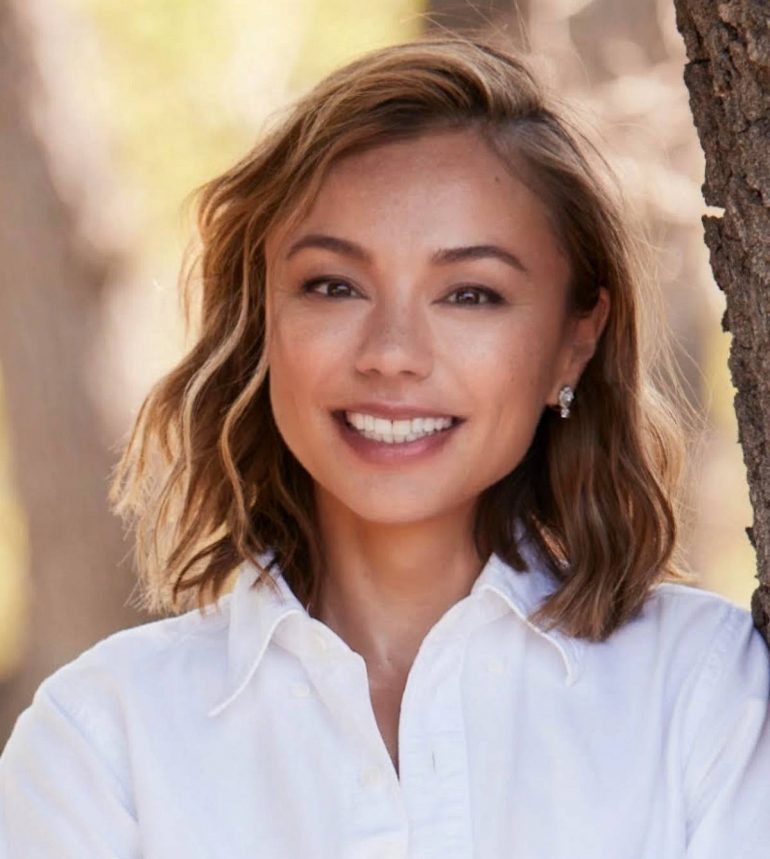 She is also a philanthropist
After she sold her company, Shanahan founded Bia-Echo in 2019. The foundation focuses mainly on reproductive longevity and equality along with criminal justice reform and to preserve a healthy and liveable planet.
Her interest in reproductive longevity ties to her own personal struggle to get pregnant, according to The Chronicle of Philanthropy's website. Her foundation partnered with the Buck Centre for Reproductive Longevity and Equality as well as with the National University of Singapore's Yong Loo Lin School of Medicine.

"Like many women who are not quite ready to start a family in their early 30s, I decided, or so I thought at the time, to take matters into my own hands and freeze embryos. However, after three failed attempts at embryo-making and three dozen visits to in vitro fertilisation clinics around the Bay Area, I learned that I was not nearly as unshakeable as I thought I was," she said in an interview, per the New York Post.
Meanwhile, her interests in social justice stem from her own belief that criminal justice reform will be this generation's biggest topic. She told Modern Luxury that she donated to Measure J in Los Angeles County, which will divert its law enforcement budget towards mental and social support services.

"I want to get the word out and assure everyone that I am committed as ever to dedicating my life's work to social justice, climate solutions and a thoughtful, caring democracy," Shanahan said in an interview with Puck recently.
She told the same publication that she wants her legacy to be in the form of ideas and wants it to be about "evolving the human experience on this planet" with strength, love and compassion.

She reportedly seeks a US$1 billion divorce settlement …
Brin and Shanahan reportedly met for the first time at a yoga retreat in 2015, but didn't make their relationship official until 2016's Met Gala, according to The Wall Street Journal. They got married in 2018 and welcomed a daughter together the same year. They reportedly ended their marriage in late 2021, though the divorce terms are yet to be finalised.

According to multiple reports, Shanahan and Brin are in the midst of negotiating the divorce settlements. She signed a prenuptial agreement and is reportedly seeking a settlement of more than US$1 billion, according to The WSJ. Brin cited "irreconcilable differences" as the reason for their divorce and is seeking joint custody of their daughter. He is not seeking spousal support for Shanahan, requesting she not be awarded any either.

The Google co-founder himself was previously married to 23andMe co-founder Anne Wojcicki from 2007 to 2015. They share son Benji, 13, and daughter Chloe, 11.

She had a rough childhood
Shanahan might enjoy a high-profile life today, but it was not always easy for the techpreneur. Born to a Chinese immigrant mother and a father struggling with mental health issues, Shanahan had to mature faster than other kids.
"My dad was diagnosed with bipolar [and] schizophrenia when I was nine, and my Chinese-born mom had only been in the US for two years when I was born. I had two unemployed parents for the majority of my childhood, so not only was there no money, there was almost no parental guidance, and as you can imagine with a mentally ill father, there was lots of chaos and fear," she told San Francisco magazine in 2021.

She also shared how public assistance got her through the hard times. "When you lack access to resources, you really learn how to live with suboptimal infrastructure," she said. "So, I learned how to compete in really creative ways by making broken objects perform at levels beyond their perceived capacity."
In the interview, she also opened up about how she bused tables when she was just 12 and loves the internet: "Without the internet I would probably still be in Oakland doing the same thing I was doing at age 12."

She had an unfortunate #MeToo experience
While working for a company called RPX Corporation in her mid-20s, Shanahan experienced sexual assault.
"It wasn't until the #MeToo movement that I felt comfortable discussing this, but while I was at this job, a male co-worker sexually assaulted me one evening while we were working on a project," she said in the San Francisco magazine interview.
"Because the company at the time was all male-led, and this co-worker was highly regarded by the management, he continued to advance more quickly than I did, even though I was the one doing most of the work on our projects," she added.

After the incident, Shanahan suffered from severe depression and had to quit her job to move in with an aunt in Berkeley. She revealed that her biggest regret today was that she didn't report what had happened, as the perpetrator had also assaulted other female employees at the company.
"No one understood why I had left and I don't think that I even understood what was happening to me," she revealed.

However, as the strong and persistent woman she is, Shanahan managed to overcome her trauma and founded her AI-enabled patent management company afterwards.
The Silicon Valley entrepreneur has also pledged US$100 million to women's reproductive rights and criminal justice reform through her foundation.
"And I actually think that as I move forward out of this separation, I feel very optimistic in how I might grow in this role," she told Puck News.
Note: This story was originally published on SCMP and has been republished on this website.