When you're Roman Abramovich's offspring, that you're born with a golden spoon is a given. Interestingly, his children have still contrived to show the world aspects of their personalities that are not camouflaged by just immense wealth. 55-year-old Russian oligarch and one of the richest men in the world, Roman Abramovich, has seven children, five from his second marriage to Irina. Today, we are shifting the spotlight to Abramovich's third child and daughter, 21-year-old Arina Abramovich. With little interest in social media, this heiress lives the good life without letting the world know. We, however, offer a dekko into her fiercely guarded life:



Early life:
Arina was born into wealth in Russia. She moved to England in 2003 with her parents and older siblings, Anna, Arkadiy, and Sofia. The third daughter and fourth child of businessman, investor, politician, and Chelsea FC owner Roman Abramovich. She has six siblings and half-siblings from her father's various marriages. Arina's mother is Roman's second wife and one-time air hostess Irina, who remained married to Roman Abramovich for almost 16 years. Their divorce couldn't have been easy on the kids, especially Arina, who was only 6-years-old at the time of their split. Fortunately for the kids, their parents went their separate ways in 2007 but didn't wash their dirty linen in public.

Arina and her other siblings are on good terms with Roman Abramovich's youngest son and daughter Aaron and Leah by Dasha Zhukova, Abramovich's third wife. Russian Tatler reported, 'All Roman's children are friends and often spend time together and with their father.' Arina, a Russian citizen, has lived a life of luxury since her first cry. Along with her siblings, Arina attended the $31,000-a-year Godolphin and Latymer private school in West London. Being rich didn't make life easy as one would predict. The bane of being the child of one of the richest men in Russia, the Abramovich children lived life with tight security and constant scrutiny.

Something exceedingly ordinary like a casual walk to school with pals was also off-limits. Along with her siblings, Arina took a helicopter flight into a Battersea heliport, where a chauffeur-driven car awaited them. A cluster of bodyguards kept her company on the five-mile journey to school.

In a very rare interview, Arina's mother Irina confirmed: "My life with Roman was not the fairytale the papers reported. For my security and our children, he hired a group of bodyguards from a protection agency. We changed mobile phone numbers once a week so no one could trace our whereabouts. We were afraid of kidnapping attempts, yet we could not hide our children and not show them real life. So we went to theatres and museums with a crowd of bodyguards. Each year it got harder."

The world is her oyster:
Born in Russia, raised in London, the 21-year-old daughter of Chelsea F.C owner is currently living her life in Athens. A globe trotter, Arina posted a series of photographs enjoying the outstanding architecture of the Emirates Palace in Abu Dhabi with her best friend in tow. The youngsters were spotted posing in the world-famous hotel known for its exquisite Arabesque style, award-winning five-star hospitality, and a starting room rate of nearly $1000.

Special love for horses:
One would assume horses to be the passion of most billion-dollar daddy's children. However, the only people in the Abramovich household who love horses immensely are sisters Sofia and Arina, and that's where their similarities seem to end as well. Like her older sister Sofia Abramovich, Arina too caught the showjumping bug early on and excelled in competitions thanks to a horse named Pringle. The $66,000 Roan Gelding won the first prize in her class at the International Horse Show at Olympia in December back in 2013 when Arina was all of 12. She participated in the European horse riding championship for children at Wiener Neustadt, Austria, on 17 Aug 2015, and the Longines Youth Continental/Regional Championships Fontainebleau in 2018 on her horse, Dino.

An animal-lover:
This fiercely private person Arina's Instagram feed still demonstrates her love for animals. She debuted on Instagram with an adorable post where the heiress was seen kissing a dolphin. She is also particularly fond of her pet dog 'Balu' whom she calls her baby.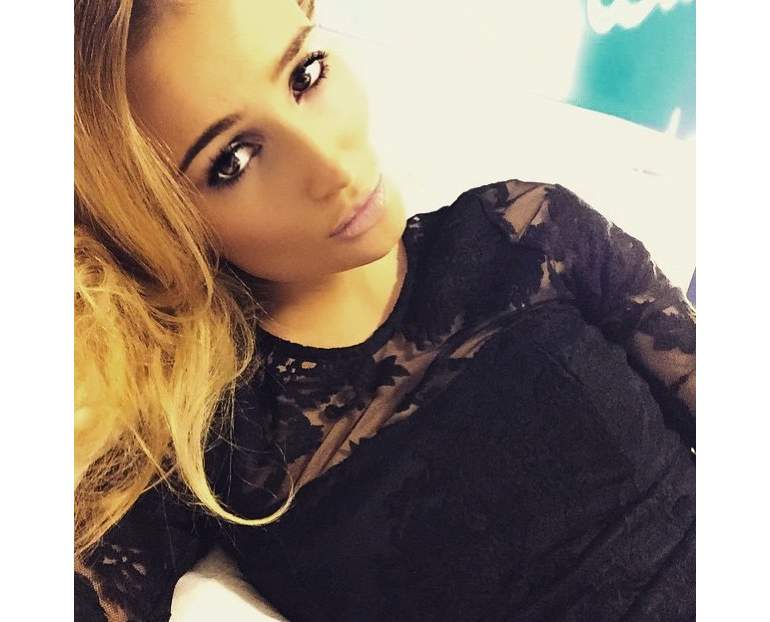 The fourth Abramovich descendant wishes to go and live in Australia to study zoology shows her love for animals runs deep, and she would like to take it to the next level.

A fitness freak:
Arina is a fitness freak who believes in eating clean, maintaining a bikini body no matter the season, and isnt afraid to flaunt what she got! If daddy has the billions, then Arina has the billion-dollar body! Arina takes her workouts very seriously to maintain a summer-bod that is ready for the beach.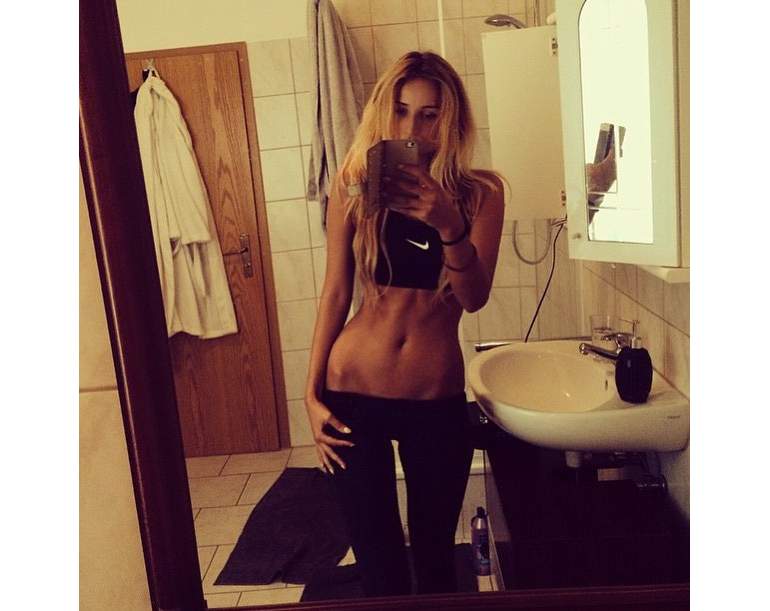 It is not only her body she likes to show off now and then but also what she is feeding it. There is no space for junk on her feed, but the beauty is always up for some salad.

Love and family:
This private princess has shared a few snippets of herself enjoying Athens to the T with her boyfriend. While not much is not known about the love of her life, he does not shy away from showering the heiress with expensive gifts. However, her family fails to make an appearance on her feed, unlike sister Sofia's. It looks like the 22-year-old is still figuring out her path in life, and with her sanction-hit billionaire daddy, life may cease to be a bed of roses for the Abramovich clan.