Simon Leviev, The Tinder Swindler in the title of the Netflix hit documentary film, has officially been banned from the dating app after years of scamming women out of millions of dollars. But it took an entire Don't F**k with Cats-style project to finally bring the conman down and remove his swiping right privileges.



Still, Leviev – real name Shimon Heyada Hayut – appears to have found himself a new love: Israeli model Kate Konlin. Despite major coverage of Leviev in their homeland, Konlin – who has modelled designer brands for Harper's Bazaar Hong Kong – has been seen travelling around with Leviev in a Rolls-Royce on his Instagram Stories.
Here's what you need to know about her …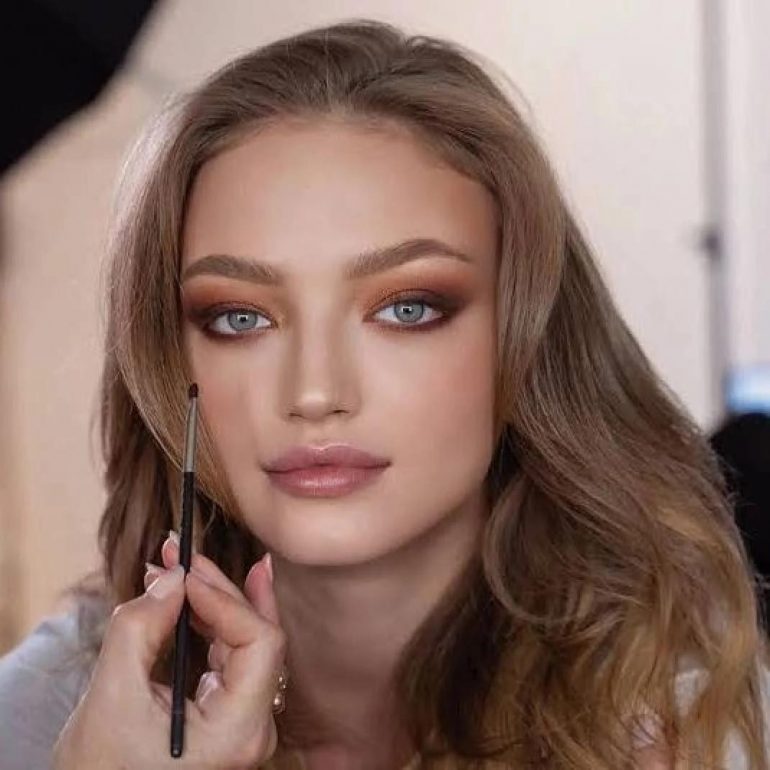 1. She's Simon Leviev's usual type
Cecilie Fjellhøy, Pernilla Sjöholm and Ayleen Charlotte are all attractive and successful women who Leviev scammed out of many thousands of dollars (US$185,000, US$103,000 and US$25,000 respectively).
Perhaps the creators of Don't F**k With Cats, including its producer Felicity Morris who went on to direct The Tinder Swindler, should've called their two-hour documentary Don't F**k With Women. In that disturbing case in Canada, it was women on Facebook, not the police, who tracked the killer down. With Leviev, the three women – Fjellhøy, Sjöholm and Charlotte – began to campaign to get him arrested and set up a GoFundMe page to recuperate some of their losses.

According to Esquire, Leviev had in fact been jailed in Finland in 2015 for swindling three other women. Released in 2017, he was jailed again in 2019, in Israel, for crimes including fraud that he committed there in the early 2010s. Sentenced to 15 months, he served only five, leaving prison early for good behaviour.
Since then, he has been rumoured to be dating Russian model Polina, who was also shown in the documentary. But Konlin revealed last summer that she was actually dating Leviev. Konlin – who has also modelled for Vogue and L'Officiel Paris – claimed last year that he hasn't taken any money from her.

2. Konlin started dating Leviev after he slid into her DMs
Despite his obviously shady past, Leviev was not banned from Tinder until 2022. Konlin revealed in an interview with Israeli magazine Mako in July 2021 that he contacted her via Instagram in November 2020 and pursued her for four months before she met him. However, she claims the Tinder Swindler told her everything about his past and reputation.
"He did not hide anything from me, it was important to him that I know everything about him from the beginning," she told the magazine.

3. Konlin is regularly lavished with luxury gifts
Before the documentary's release, Konlin insisted that claims about the man, who has faked being the son of an Israeli diamond tycoon, didn't match up to his apparently generous nature.
"The sums they said he stung were equal to the gifts he buys me on Saturday," Konlin told Mako in 2021. "It's absurd, why should he take a girl for tens of thousands when he spends such a sum as a matter of routine? It does not make sense."

4. Konlin believes Leviev makes his money legitimately
The model insists that Leviev is doing big business in property and has bragged about attending his business coaching events, advertised online at US$311 per ticket. She told Radar Online that no one in the audience got up to use the bathroom during a recent event in Tel Aviv because his advice on how to succeed was so interesting.

5. They split last year, but seem to have rekindled their romance
Konlin told Radar Online last autumn that they were no longer in a romantic relationship due to their hectic work schedules, but were still friends. Then, more recently, the pair were seen hanging out together on his Instagram Stories following the release of the Netflix documentary. Despite taking her Instagram account private, Konlin's following has increased by tens of thousands.
Leviev also deleted his account days after The Tinder Swindler came out – but not before vowing, on February 4, to speak out later. "I will share my side of the story in the next few days when I have sorted out the best and most respectful way to tell it, both to the involved parties and myself," he posted.
Note: This story was originally published on SCMP and has been republished on this website.