NBA legend – Michael Jordon ties the knot with longtime girlfriend Yvette Prieto, Cuban-American model in all extravagance. An event attended by the most prominent had 300 attendees, including Tiger Woods, Scottie Pippen, Patrick Ewing, and Spike Lee. There were also special performances by Usher, Robin Thicke, and K'Jon. Jordan and Yvette exchanged their vows at the Episcopal Church of Bethesda-by-the-Sea, followed a lavish reception at the Bears Club, a Jack Nicklaus-designed golf course in Jupiter, Fla.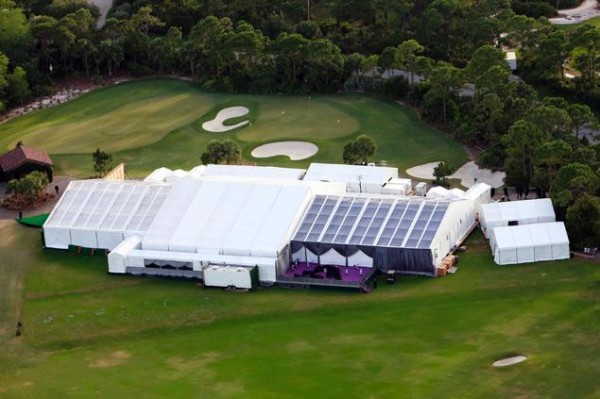 The setting and the atmosphere created at the breathtaking reception: White tents with clear roof panels that allowed a direct view of the clear blue sky, which got even more mesmerizing in the night with a starry background. Lavish purple sweeping curtains bathed the scene along with crystal candelabras, candles, and white roses, peonies, and tulips with purple accents and impressive mood lighting, all amalgamating to create a dreamland kind of aura – a wedding that any girl could die for!
The entire affair is said to have cost $10 million! It looks like Jordan was adamant about giving his new bride all that her heart desired for.
[Via – US Magazine]