"Tim, this is going to be the last one," said Guy Stokely, father of the founders of OnlyFans, brothers Tim and Thomas Stokely, when he loaned them the seed fund of a mere $13,271 to start their unconventional venture in November 2016. Only three years later, In 2019, OnlyFans has over 30 million registered users and claims to have paid out $725 million to its 450,000 content creators. Who are these content creators, and what are they so fervently creating?



So what exactly is OnlyFans?
OnlyFans is not only one of the most popular content-sharing platforms but by far the most controversial. Since its inception, the platform has given its creators free rein to upload any content, including adult content, and cleverly locked it behind a paywall. It was initially dismissed as a platform meant for only adult content makers, but with the addition of big names like Cardi B, Bella Thorne, and even TikTok creators, OnlyFans, amassed a base of more than 130 million. OnlyFans is a website only with no official apps where creators offer videos, photos, and even chances to chat one-on-one for a price. The New York Times ran a story on the UK-based company stating that OnlyFans has changed the face of the adult entertainment industry by putting entertainment in the hands of its entertainers.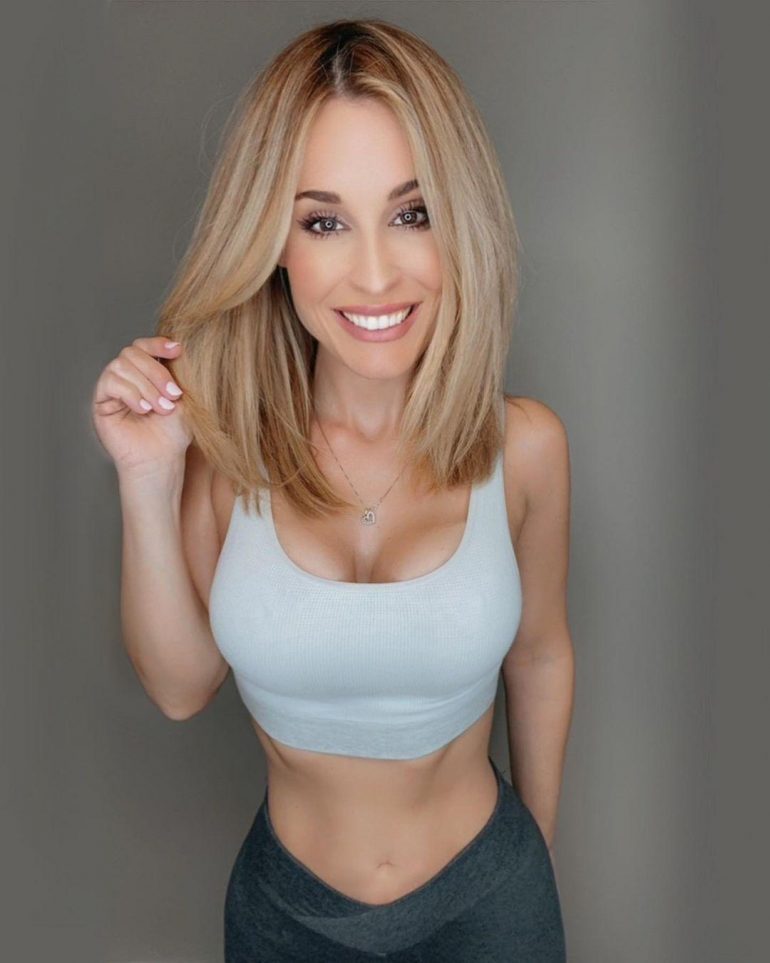 How do creators make money on OnlyFans?
Before we get into the money-making methods of OnlyFans, let's get some clarity on who these creators are. OnlyFans is predominantly used by adult content creators, both amateur and professional, but it also has a vast market with chefs, fitness trainers, and musicians. There are four ways to make money on OnlyFans- monthly subscriptions, pay-per-view (PPV) content, private messages/media, and tips. From what we gathered, most creators chose the monthly subscription model, charging their fans a monthly fee that can range from as low as $4.99 up to $49.99.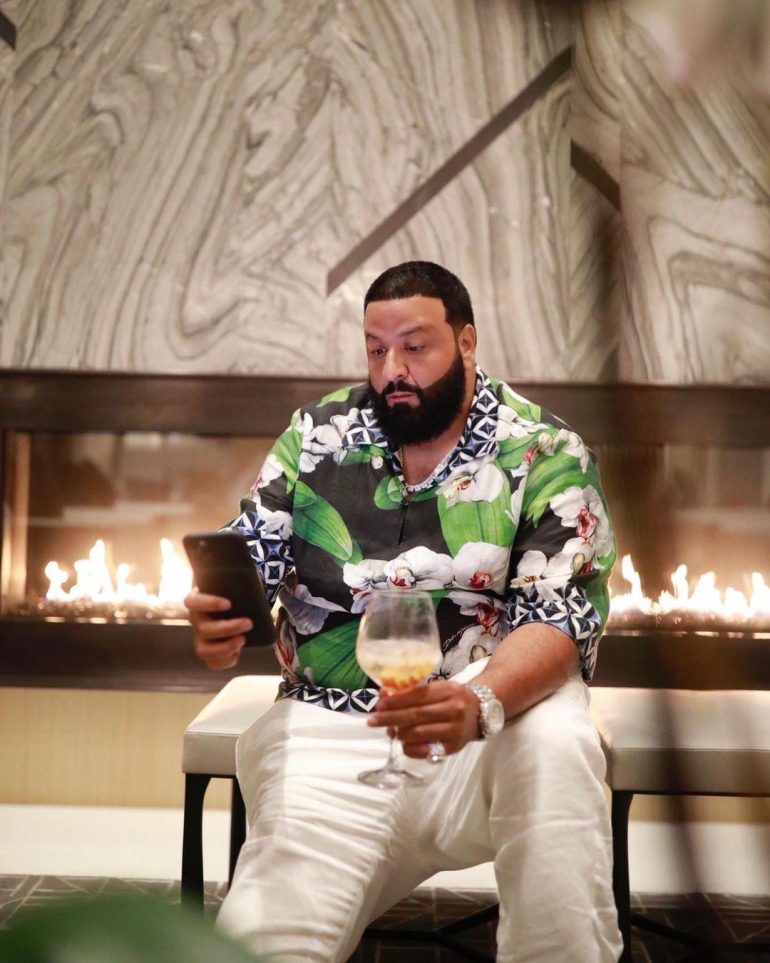 Some performers opt for a 'Free account,' where no monthly subscription is charged; however, fans need to dish out $50 for access to specific PPV posts. Tipping, as in most professions, is the cherry on the cake on OnlyFans too. There is an option to tip on one particular post of your liking or in general as well. New users can pitch a maximum of $100 per trip, and after four months on the app, they can tip up to $200.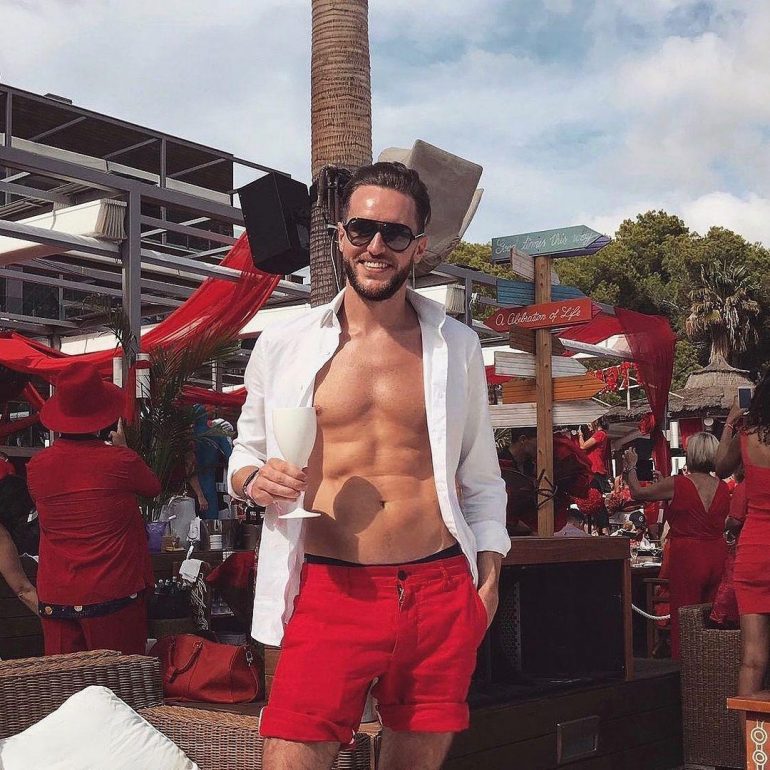 The rise and rise of OnlyFans:
The phenomenal rise of the platform can be attributed to the Covid-19 pandemic and the confining of people to their homes- content creators and users alike. It also became more popular as it became more interactive. The site's interactive features allowed a more reciprocal relationship between the viewer and performer, which catapulted the site to new levels. As social distancing continues and people are feeling more and more lonely, it's clear that personalized attention is precisely what people want, and it's not just about s**. Since March, searches for OnlyFans have skyrocketed on Google, with the site observing a 75% increase in new users.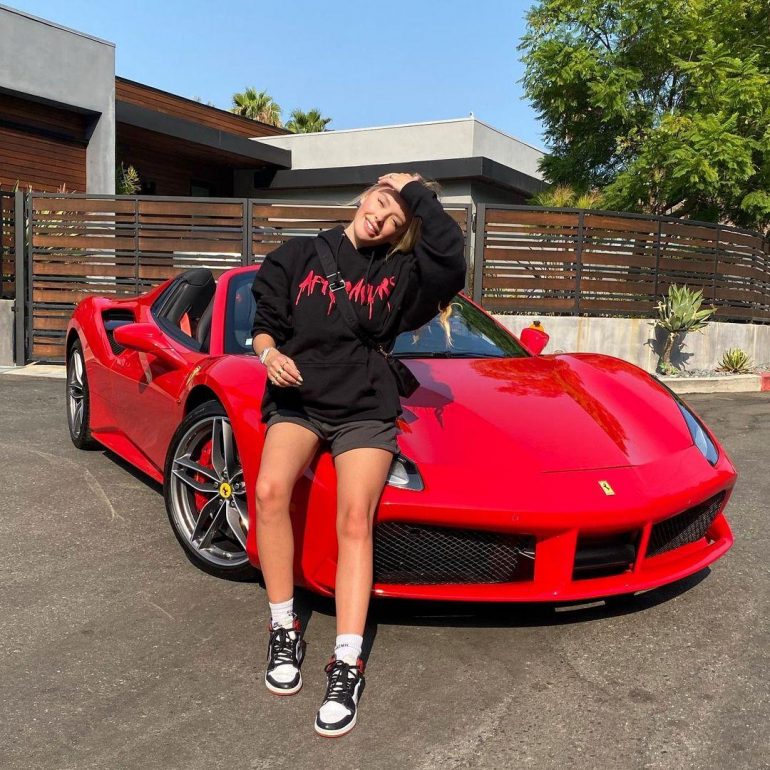 Around 200,000 new people are subscribing to OnlyFans every day. It got a 15% bump in traffic after Beyoncé referred to it in her remix of Savage in June. What followed was a massive influx of not just consumers but also thousands of content creators. One of the site's users, Rose, said, "Once the pandemic came around, and strip clubs started shutting, [OnlyFans] became so oversaturated because it was just every single adult worker, or just anyone in general, realizing there was money to be made."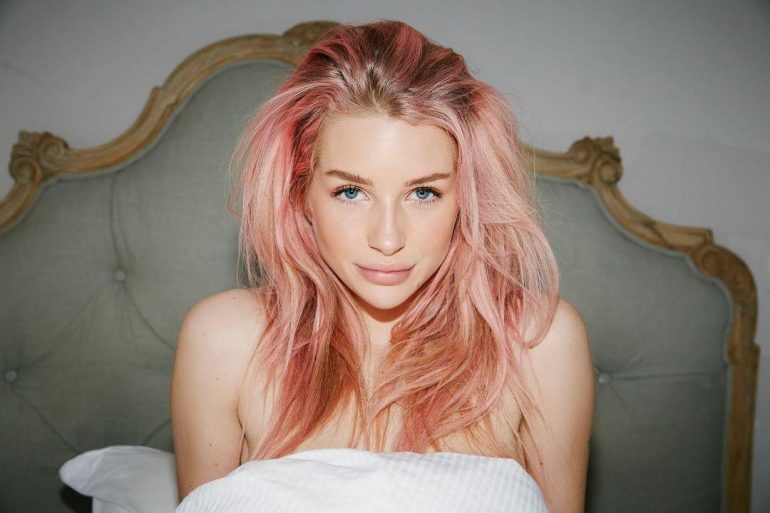 The controversies:
After amassing the massive base of more than 130 million users, OnlyFans, primarily known for its adult-oriented subscription fan pages, announced it would ban explicit content this fall. The changes were made to comply with the requests of their banking partners and payout providers. The statement provided to Variety read, Effective October 1, 2021, "OnlyFans will prohibit the posting of any content containing explicit conduct," the company said in a statement. "To ensure the long-term sustainability of the platform and to continue to host an inclusive community of creators and fans, we must evolve our content guidelines." This meant posting adult content that is consistent with their Acceptable Use Policy."
Thank you to everyone for making your voices heard.

We have secured assurances necessary to support our diverse creator community and have suspended the planned October 1 policy change.

OnlyFans stands for inclusion and we will continue to provide a home for all creators.

— OnlyFans (@OnlyFans) August 25, 2021

It was only a matter of seven days when the platform reverses that decision a week later. It certainly made few content creators happy, but not without projecting the company as feeble, highlighting just how quickly such a platform can move the goalposts for those relying on it for an income. The company backed this backflip in a tweet, "Thank you to everyone for making your voices heard. We have secured assurances necessary to support our diverse creator community and have suspended the planned October 1 policy change. OnlyFans stands for inclusion, and we will continue to provide a home for all creators."
Here are the top 11 earning creators on OnlyFans for 2021.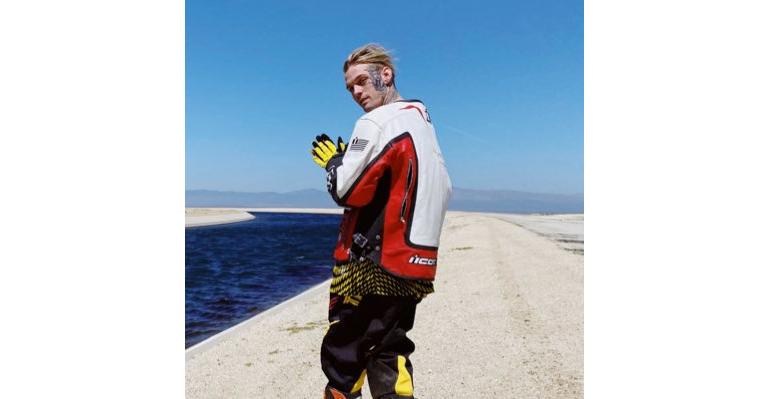 11. Aaron Carter, $500,000 a month
The boy-band heartthrob is still managing to make hearts go aflutter on his OnlyFans account. For $27 a month, fans can get access to everything on his profile. Currently, his OnlyFans account has a total of 115 posts which include 89 photos and 10 videos. Carter said I love doing OnlyFans. I've been an OnlyFans model for over a year now, and people have been very uplifting." He told Variety, "it is not about the money; it's about the fans." He occasionally bares everything in exclusive OnlyFans photos, which go for as much as $100 a pop.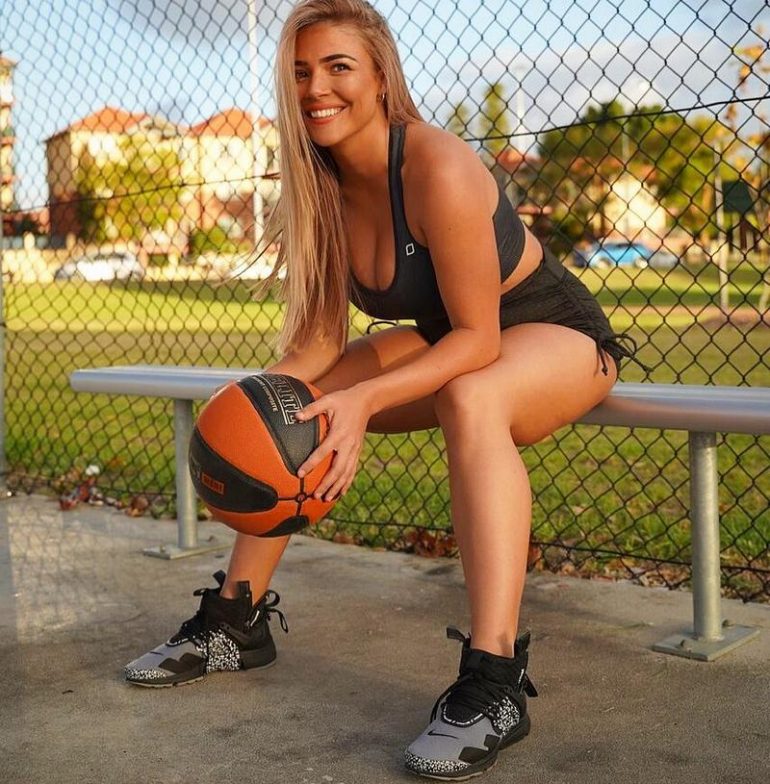 10. Jem Wolfie, $900,000 a month
The Perth-based model, 29, known for her racy selfies, has over a 2.7 million followers on Instagram. She worked as a former chef and competitive basketball player, who made a killing on OnlyFans- a staggering $30,000 per day. To access the Australian fitness influencers' account, you can get a subscription for $5 per month.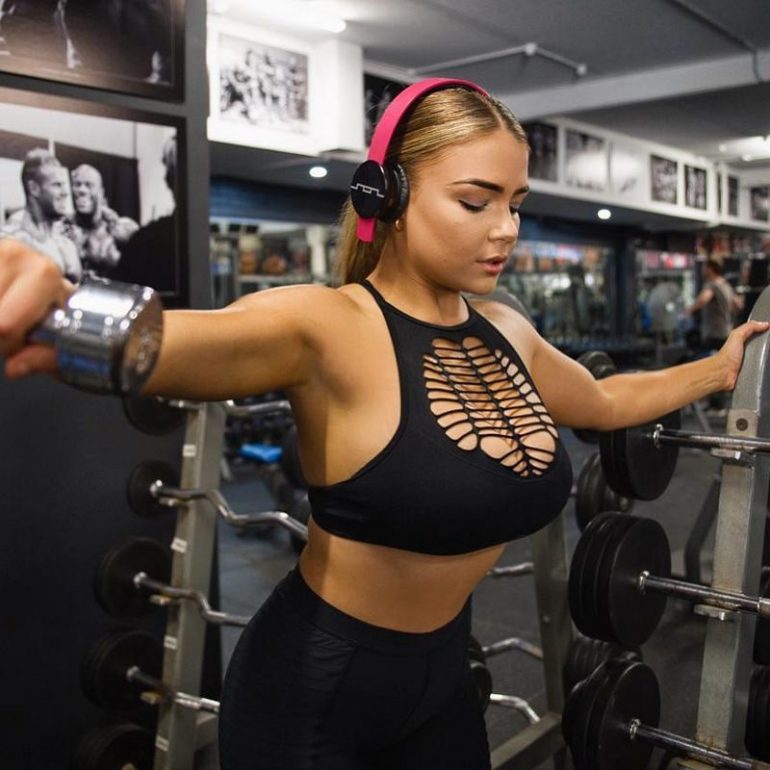 She told Perth Now last year, 'I guess how I look on the outside has helped my career a lot, I can't deny that. But I have a line for OnlyFans, and I have a line for Instagram because I believe that there's a certain amount that should never been shown, and I keep that for a potential partner I'd be with.' Instagram and Facebook have strict rules about the content you can post, which is why she ultimately joined OnlyFans and became one of OnlyFans' biggest stars.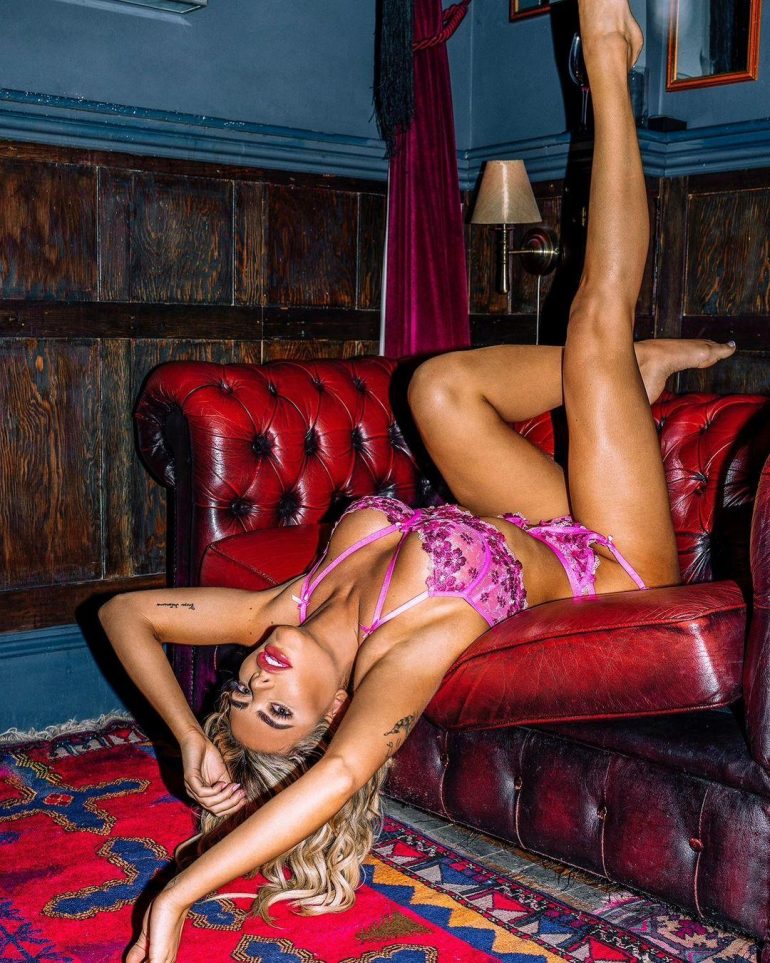 9. Megan Barton Hanson, $1.06 million a month
This reality TV star of 'Love Island' fame wasn't happy when OnlyFans explicit content ban made the news. 'OnlyFans explicit content ban makes me want to start an app to stand up for s** workers,' she said. Hanson likes the platform as it gives her the power to do what she wants, and of course, it's enabled her to buy a three-bedroom luxury house in London owing to the massive amounts of money she made.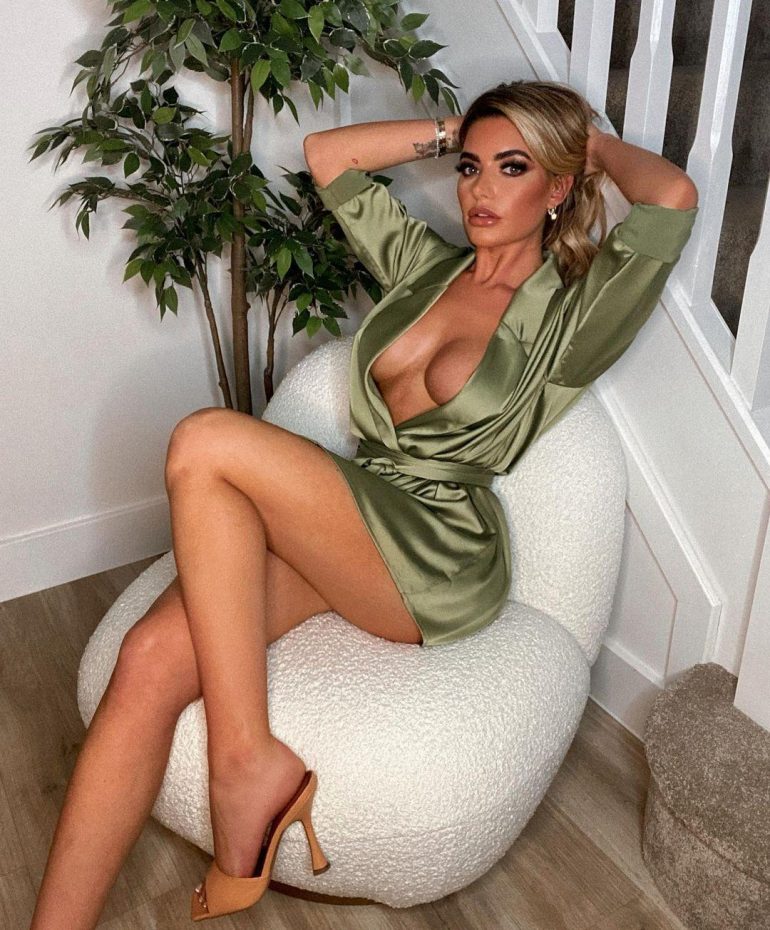 She added, "The platform is for adults and used by adults, and adults should be free to use their bodies to make money should they want to. OnlyFans has also been a really safe and effective way to earn a taxable income, and I am definitely worried content creators might resort to more dangerous ways to make money if this income is at risk."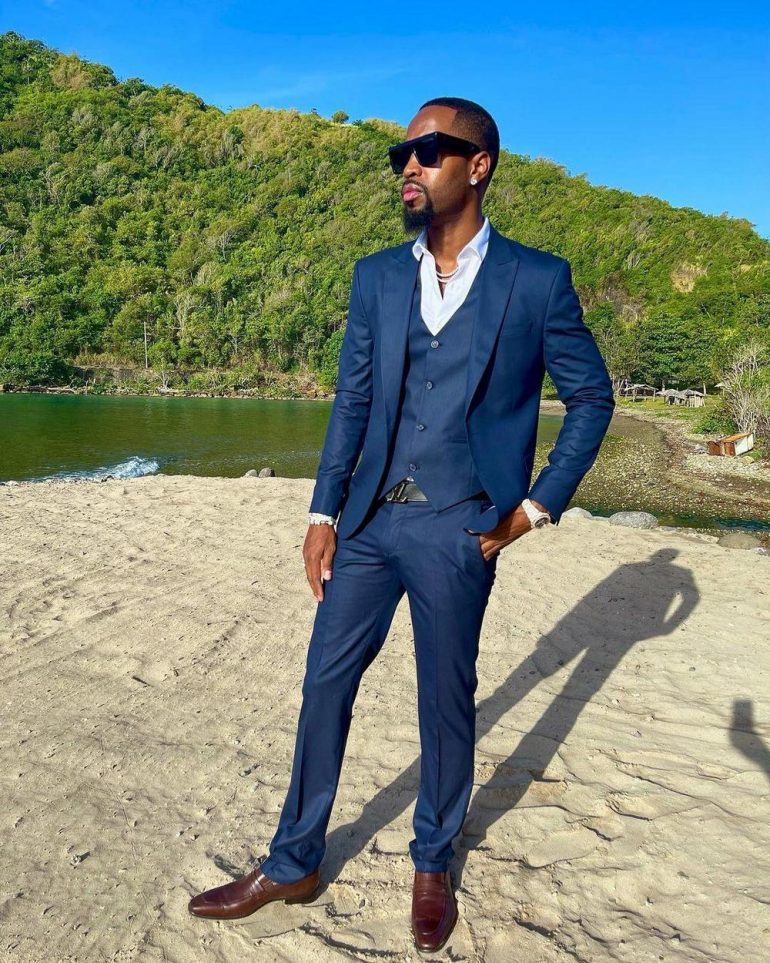 8. Safaree Samuels, $1.91 million a month
Safaree Samuels made more headlines for joining OnlyFans than he ever did for his music and reality TV career. The rapper joined OnlyFans in 2020 along with wife Erica Mena, who is also a top-earner on the platform.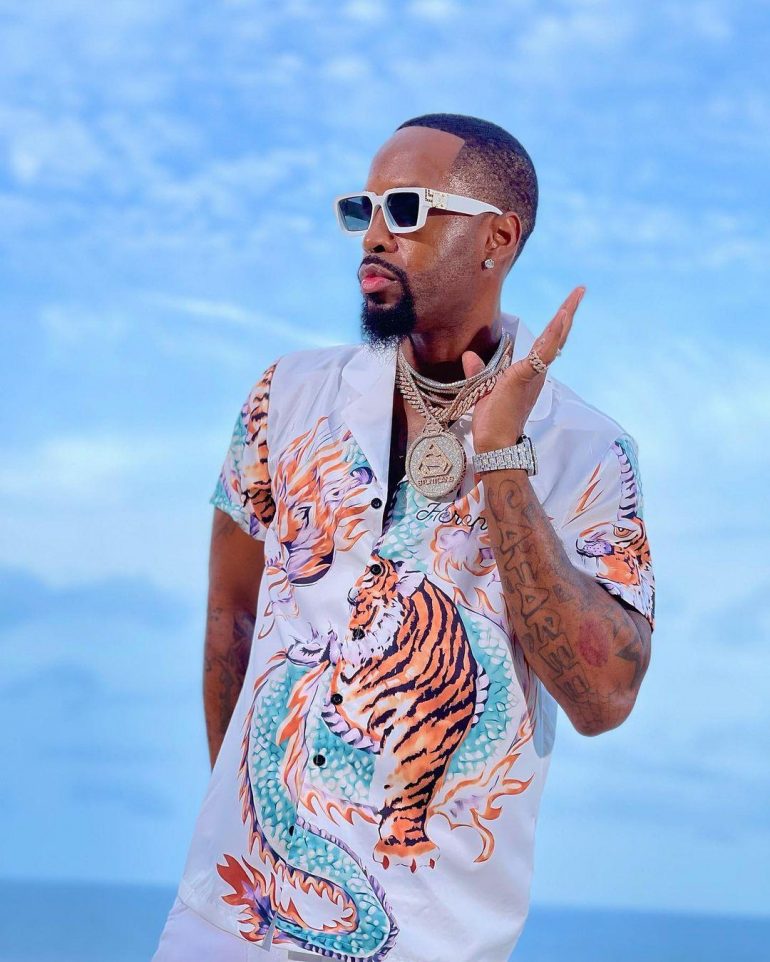 Erica Mena enthusiastically promoted their jump on the NSFW bandwagon as she tweeted, "Be a fly on our wall. My husband joins me on my OnlyFans." Samuels started sharing his amateur adult videos on the platform where fans could treat themselves to the pair's intimate video for $50. His content on OnlyFans reportedly earns him $1.91 million per month.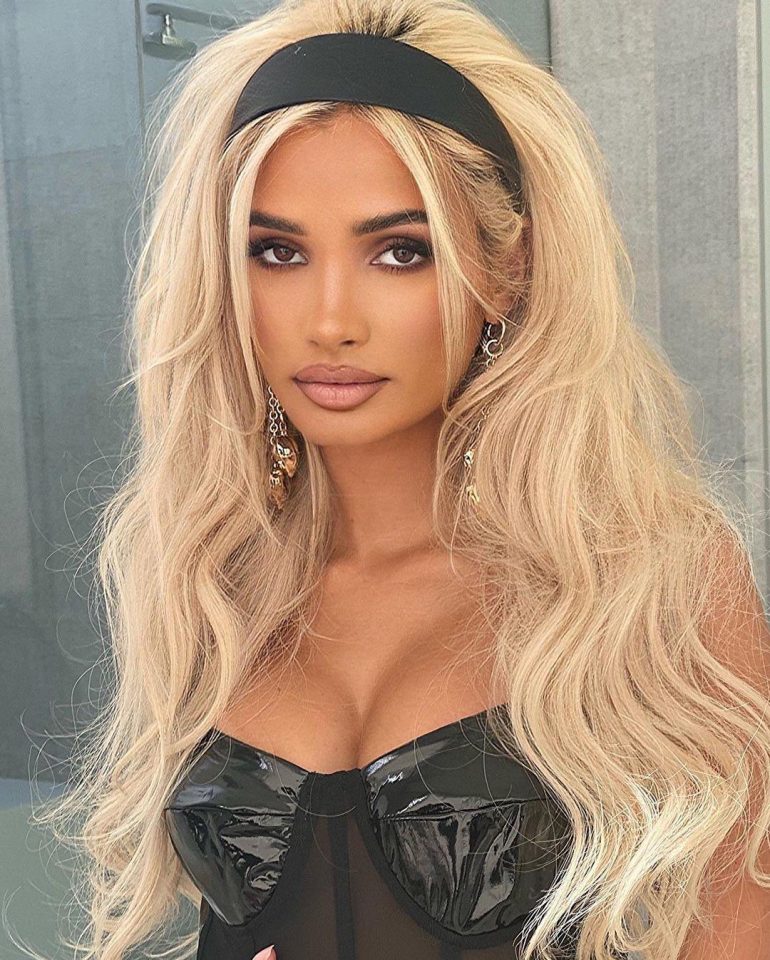 7. Pia Mia, $2.22 million a month
You can subscribe to Pia Mia's account for free; however, the good things in life ain't free. Luckily Mia charges a modest $10 for her videos and pictures but still manages to make a whopping $2.22 million a month!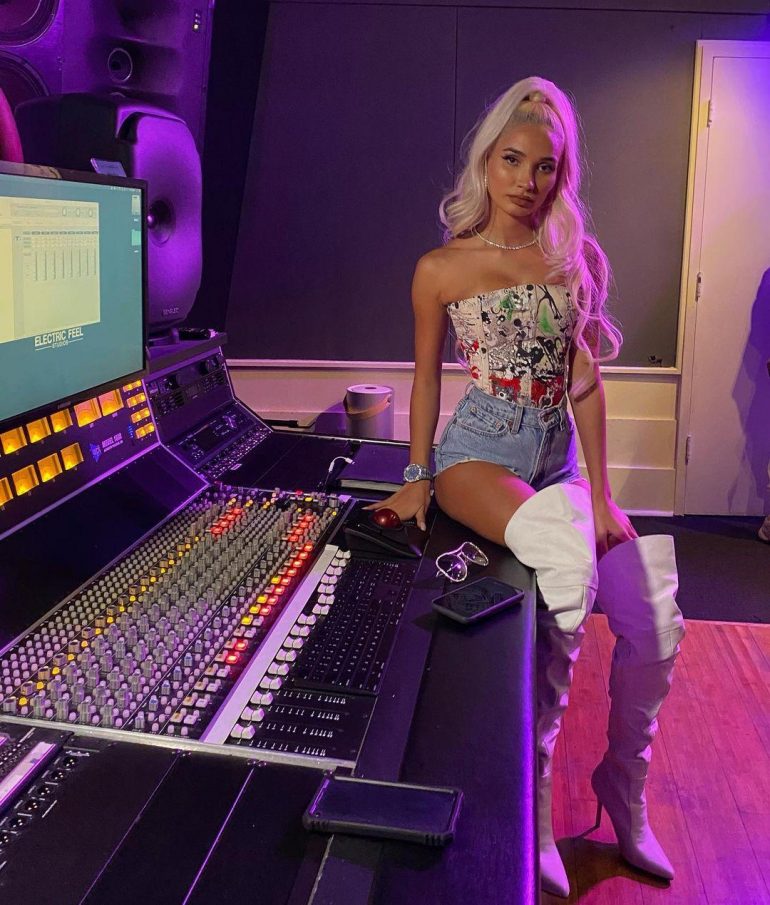 That only proves the popularity of the "Do It Again" singer, who has earlier featured in several movies, TV series, and commercials.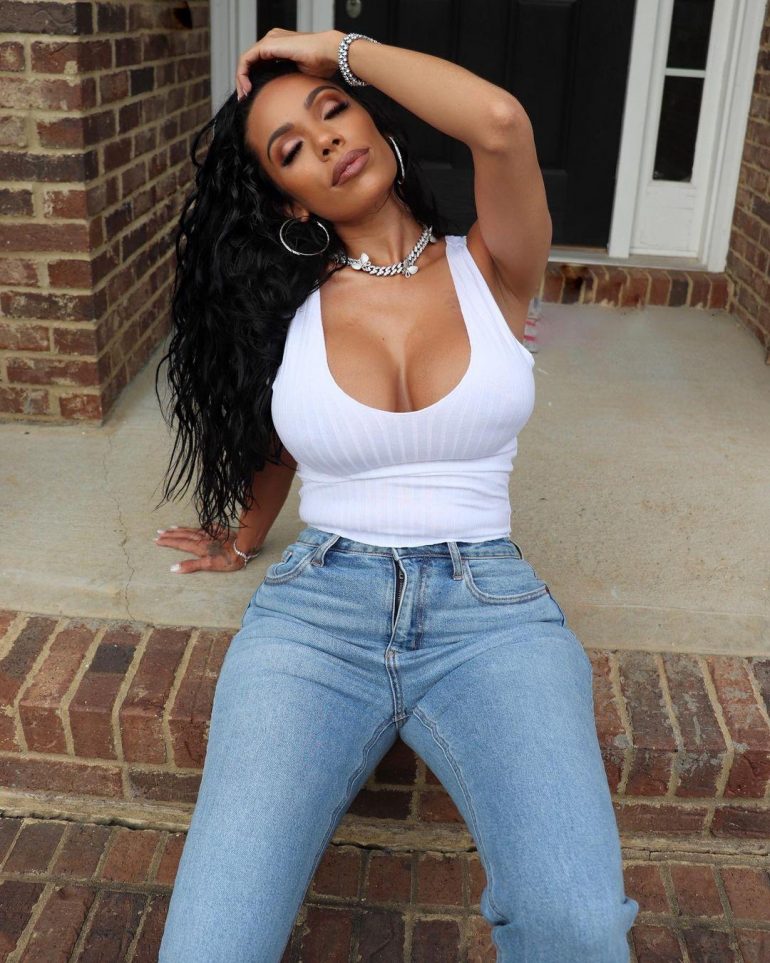 6. Erica Mena, $4.49 million a month
Mena says she is doing OnlyFans for fun and making and making $4.49 million a month while doing so. But it isn't all fun and adult games for the model as she faced backlash for resorting to OnlyFans despite being married and a mother of two.

Obviously, she doesn't care, especially after her regular paychecks have dried up as divulged. Mena has successfully averted her massive Insta following to OnlyFans and charges a relatively high subscription fee of $25.99 per month.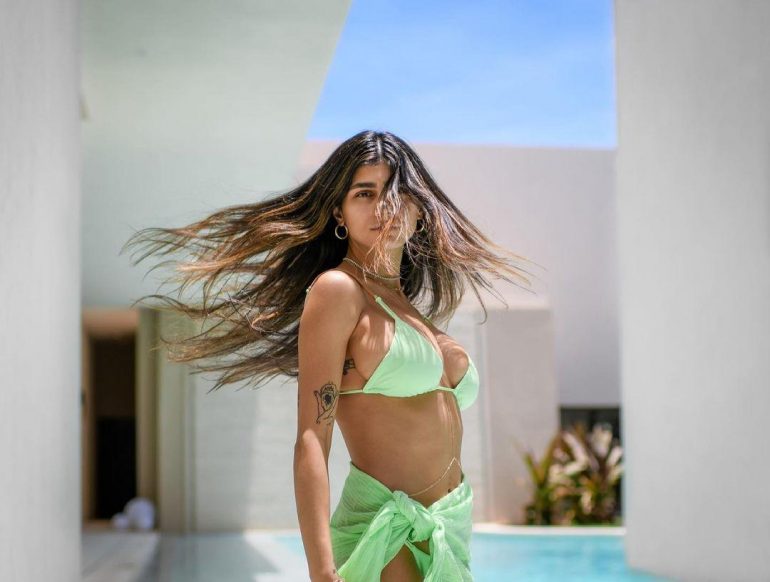 5. Mia Khalifa, $6.42 million a month
I am wondering why she joined OnlyFans after quitting the adult film industry several years ago for good? She is now dishing out exclusive content that's 'safe for work, but spicy' for a subscription charge of $12.99 per month.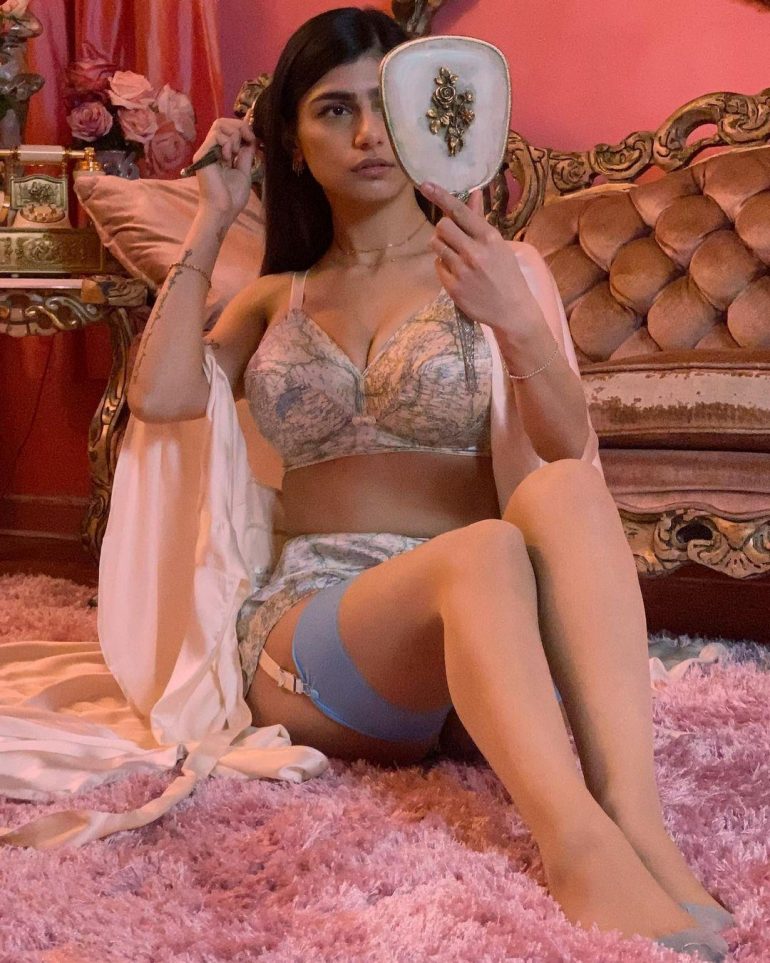 Mia said: "I am finally growing into my self-confidence in who I am and the decisions I make for me, and this is my way of being myself outside the perimeters of conventional social media. Even though I will not be creating nude content, I am going to be treating this page like my Instagram without terms of service, lol."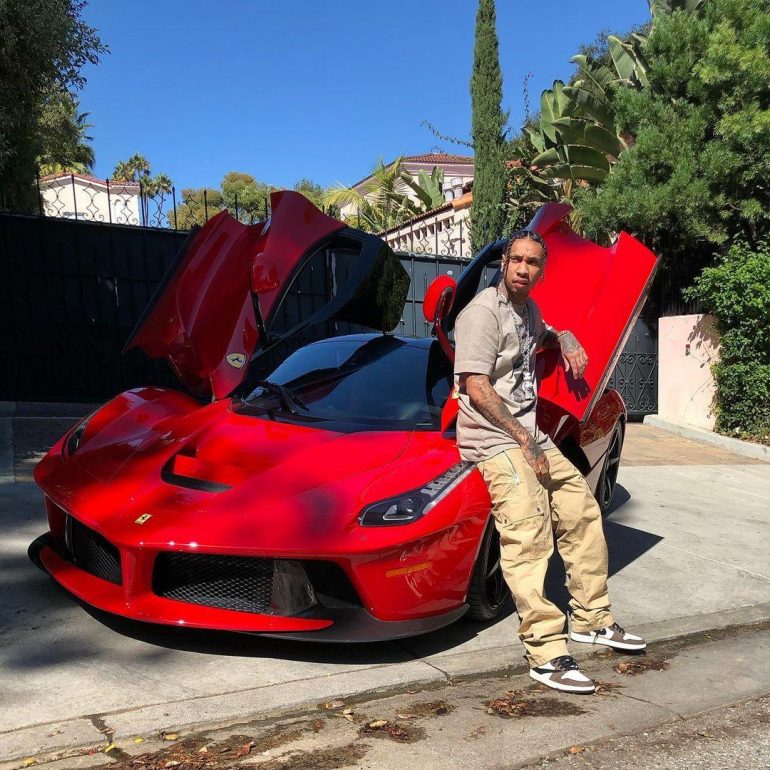 4. Tyga, $7.69 million a month
Trust Tyga to make money even out of accidents. Apparently, set up his popular OnlyFans account after a leaked image of his privates went viral. For a $20 per month charge, he shared regular content of an explicit nature and was highly displeased after OnlyFans announced it would no longer host explicit content.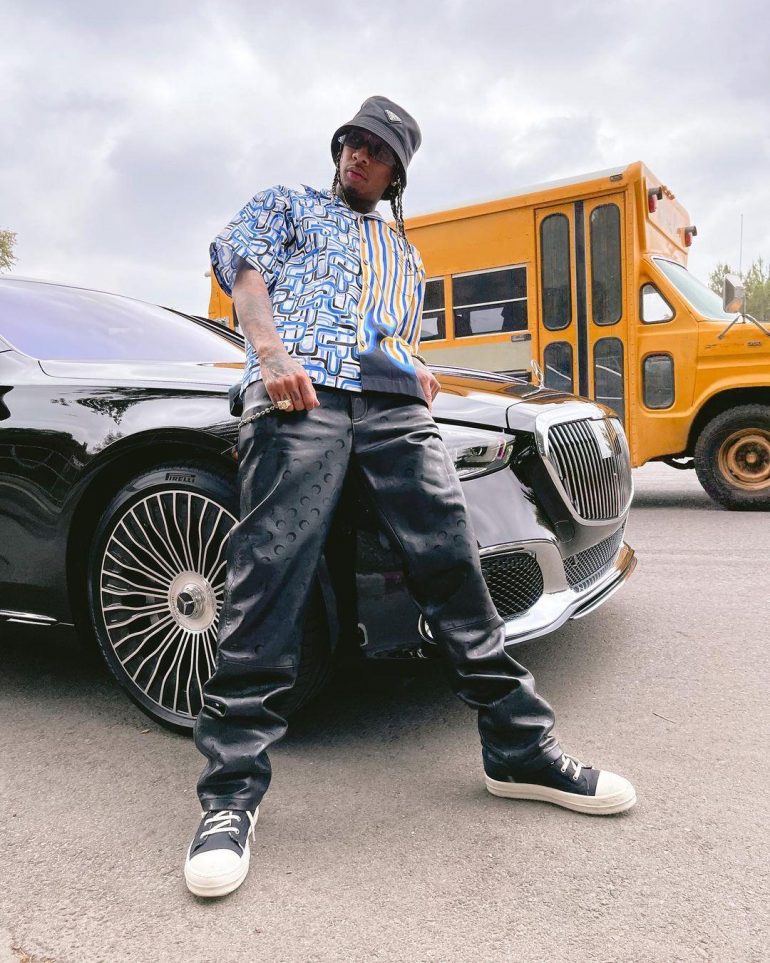 The 'Rack City' rapper deleted his OnlyFans account to get behind his movement. "Just deleted my Onlyfans, starting my own platform @myystar8 more futuristic, better quality & only 10% fee," Tyga wrote. "Creators will also be able to make the content of their choice!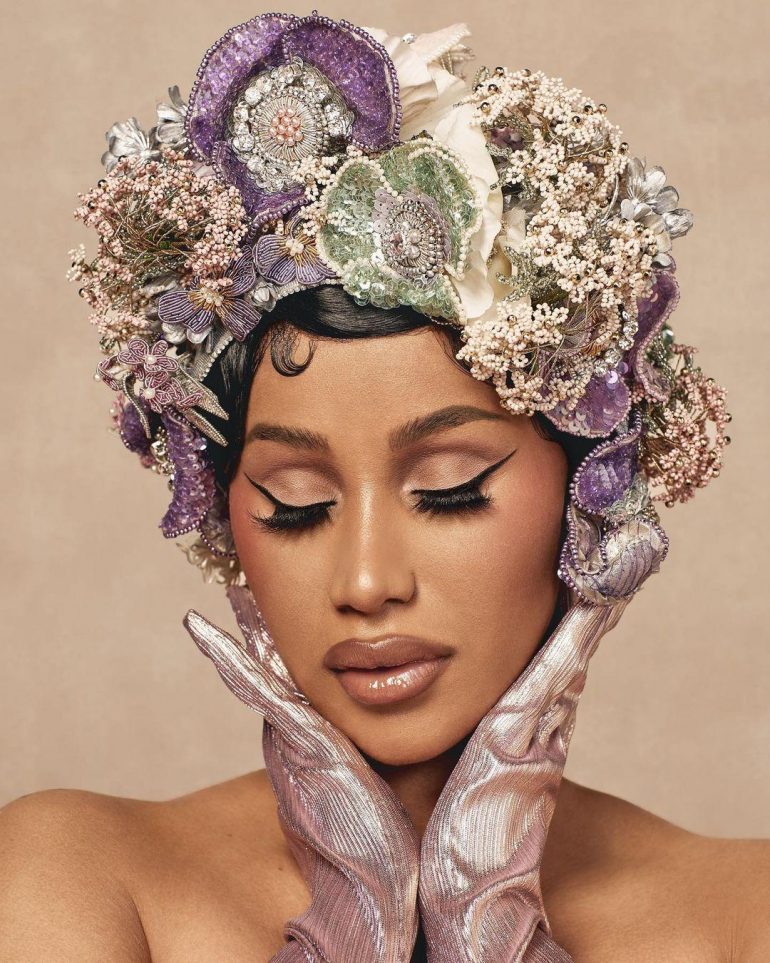 3. Cardi B, $9.34 million a month
101 million followers on Instagram make her $9.34 million a month despite a measly six posts to date on her OnlyFans account. About why she joined the platform that's preferred mainly by adult content creators,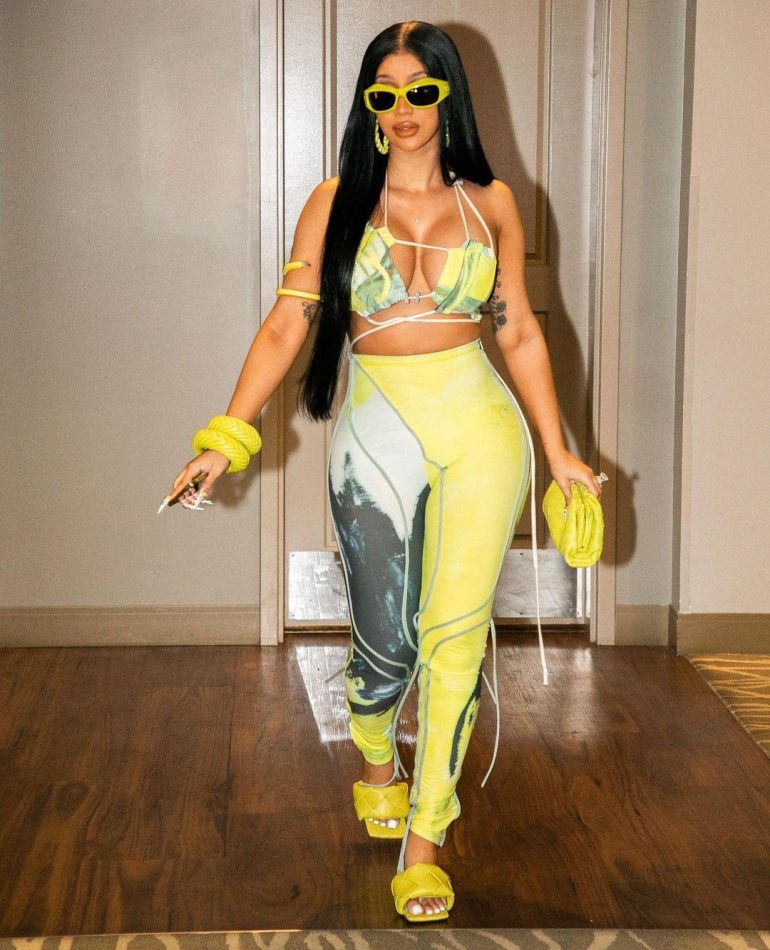 Cardi B explained, "I created an OnlyFans because people are stuck at home more, but also just because I wanted to be on an app where I can talk only and specifically to my fans. There are certain times – a lot of times, actually – when I just want to talk to my fans, you know, my people." She stated in a video that she would share her life and feelings with fans; nothing more should be expected!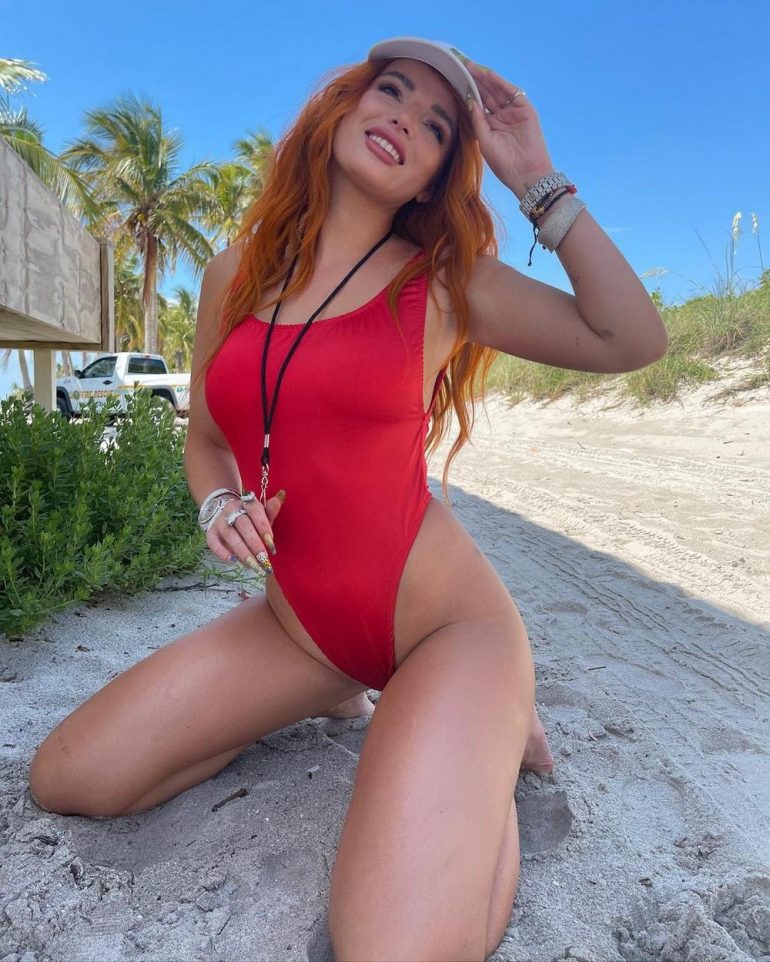 2. Bella Thorne, $11 million a month
The former Disney star broke OnlyFans the day she signed up, earning over $1 million through revenue on the platform in the first 24 hours. She made OnlyFans more mainstream, but not without jumping hoops. Adult content creator Aussie Rachel told Rolling Stone, "To witness a celebrity gentrifying a platform and making obscene amounts of money without acknowledging the plight of s** workers is truly a slap in the face."

Thorne also failed to deliver nudes as promised but turned that around with time. She currently offers a free subscription, but her most revealing content certainly comes at a premium. Thorne told the Times via text. "What are the ins and outs? What does a platform like this do to its users? What's the connective material between your life and your life inside the world of OnlyFans? … How can it change your life for the worse and the better? How far are you willing to go, and how far do you WANT to go? You can be me, or this talented girl from Montana, and OnlyFans could change your life — if you want it to, of course."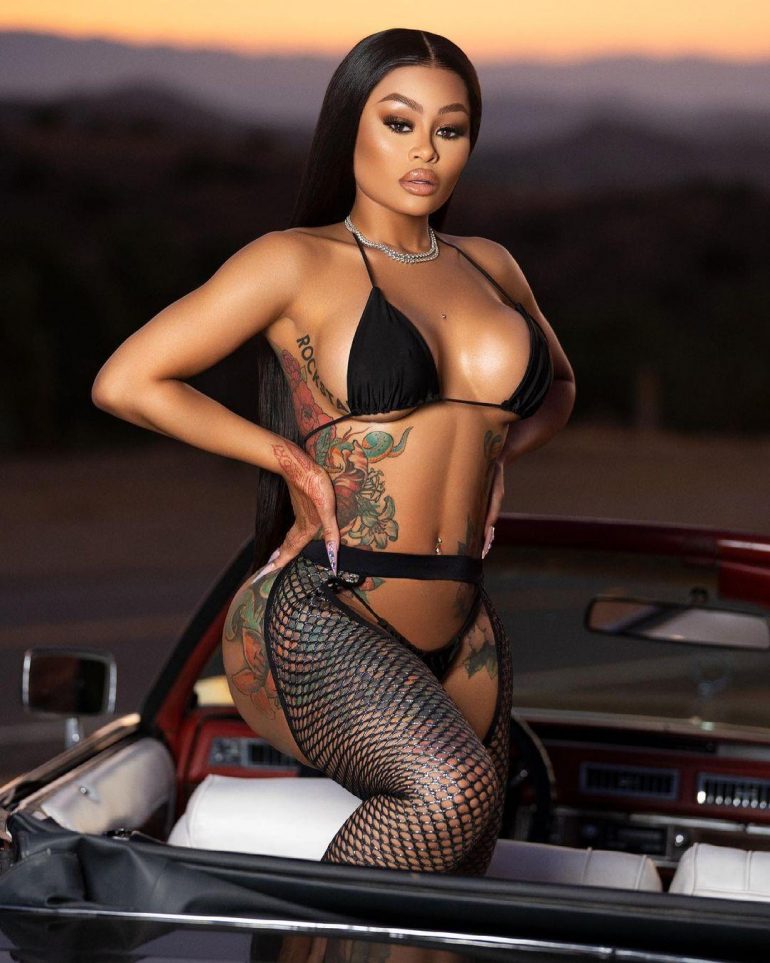 1. Blac Chyna, $20 million a month
Think again if you thought nothing could bring her more fame than her high-profile relationships with Tyga and Rob Kardashian. Blac Chyna, aka Angela Renée White, is making millions on the subscription-based platform. She regularly posts exclusive X-rated content, including photos and videos with a foot fetish theme for $19.99 per month.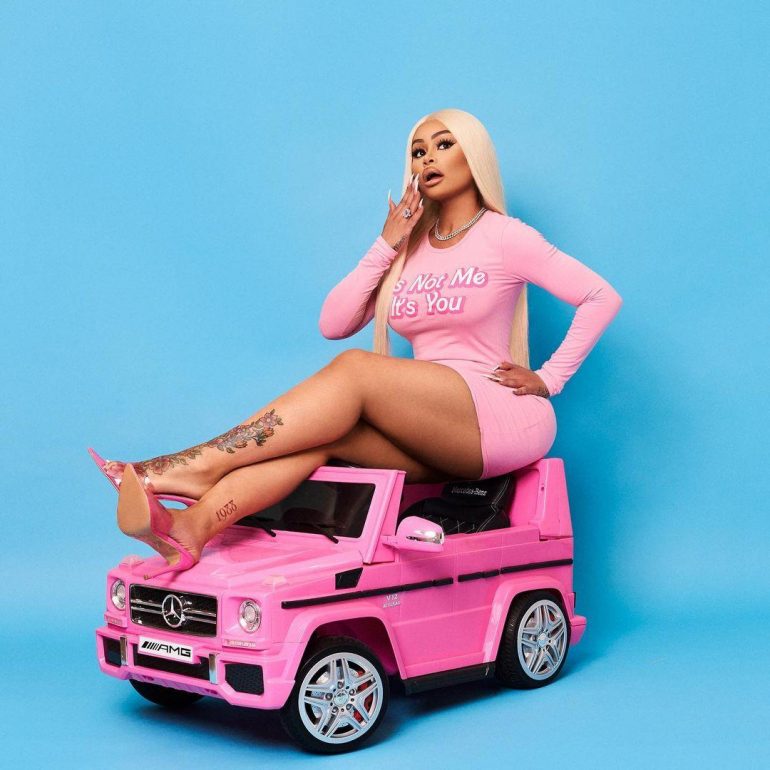 Her steady stream of subscribers is keeping up with her constantly and gladly fork out their money to get in on the exclusive content she posts. Chyna announced her OnlyFans page in April 2020 by posting a preview of a foot fetish video on her Instagram that features a close-up of her foot-stomping on a bowl of grapes. The video amassed over 1.1 million views.