Ambrosio, Christensen and Kerr, Isabeli Fontana, Alek Wek, and Karolina Kurkova. You might be wondering what all these lovely names of even lovelier ladies are doing in one row? Not only is this a list of hard-to-miss names that have all appeared in earlier Pirelli calendars but one of those that have come together (yes, in one row too) to pose for the 50th-anniversary celebratory photoshoot of the hard-to-get calendar.

While these do not make an appearance in the upcoming calendar, the super-sexy shots have been taken by the renowned twosome, Patrick Demarchelier and Peter Lindbergh, in a "media moment of celebration" by the brand. The supermodels have donned relatively less risqué looks. Still, bared thighs in this anniversary tribute demarcate it from the Pirelli-philosophy of the actual calendar, perhaps, which features famous personalities in the nude.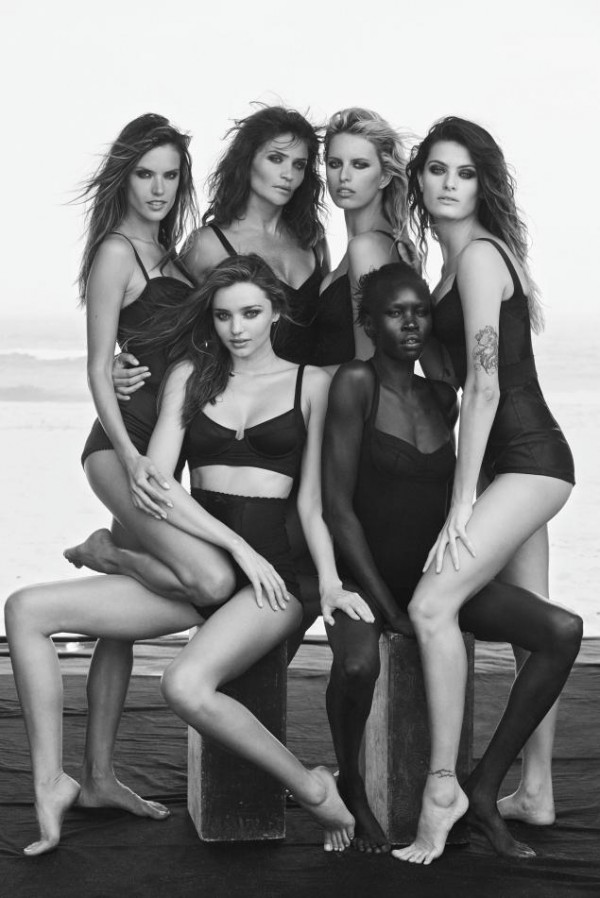 Set in opulent locations like Cote d'Azur or Paradise Island in the Bahamas, the prestigious Pirelli Cal features fashion's finest, year after year, models as well as shutterbugs. The first Pirelli Calendar was published in 1964, shot by Robert Freeman in Majorca. Steve McCurry photographed last year's stunning shots in Rio de Janeiro, and details over this year's shoot still remain shrouded in high-fashion mystery. The fact that the cult calendar is not sold but distributed by Pirelli among the top names in art, business, finance, or fashion is what lends it its coveted status and enigmatic appeal. You can't put a price tag on that!