Christine Chiu, star of Netflix's hit show, Bling Empire, isn't shy about how she spends her fortune. Million-dollar baby birthdays, renting out the entire three-kilometre-long Rodeo Drive in Beverly Hills, frenzied fashion week spending sprees – there's literally nothing that's too rich for her tastes. Just for fun, we looked at some of the more extravagant purchases she's made over the years.



Private jet membership
When you're this rich, there's only one way to travel … and that's private, darling. Chiu regularly posts snaps of herself sashaying across the tarmac towards a private jet, presumably on the way to some global fashion capital or another so she can drop the GDP of a small country on haute couture.
While her and her famous plastic surgeon husband Dr Gabriel Chiu aren't quite in the "own-your-own-jet" wealth bracket yet, they do appear to have a membership with private jet company NetJets. Members of the exclusive company get access to the world's largest private jet fleet, available at a few hours' notice to fly anywhere they like. It doesn't come cheap though: according to Forbes, the cheapest plan available still costs around US$550,000 upfront.

Chartering a superyacht
After the birth of her son, Gabriel Jr. (aka Baby G) in 2018, Chiu did what any new mum in need of some rest and relaxation would do: she chartered a massive luxury yacht for a private family holiday off the Mediterranean coast. Chiu booked the O'Neiro – an impressive superyacht which boasts seven bedrooms, a master suite with its own jacuzzi and a state-of-the-art cinema – all for the baby's first holiday. The price tag for this fabulous getaway? Around US$212,500 per week, plus expenses and fuel costs. OK, so maybe not every new mum would do that.

Million-dollar baby bash
Speaking of OTT mum moves, Baby G's first birthday party was on another level. The Chius pulled out all the stops for the occasion, which featured a custom-built roller coaster, Ferris wheel, an arcade, 10-course meal and a claw grabber machine with actual Gucci presents inside! The proud parents also made a US$1 million dollar donation in Baby G's name to Cayton Children's Museum in Santa Monica, bringing the entire bill for the party well into the seven-figure range.
Beverly Hills housewife Christine Chiu's Couture Week diary https://t.co/Q1R12anfqj pic.twitter.com/EiGPnshl4Z

— Hollywood Reporter Style (@thrstyle) September 21, 2016

A Beverly Hills mansion that once belonged to Kimora Lee Leissner
In 2013, according to the LA Times, Chiu and her husband bought a colonial-revival style home which belonged to former model and fashion designer Kimora Lee Leissner, previously Kimora Lee Simmons, ex-wife to hip-hop mogul Russell Simmons. At first, Chiu said, she was in awe of the cavernous wardrobe space and doubted whether she would ever be able to fill it all. Cute, right? Chiu easily filled the wardrobe within a few months, and the couple would eventually sell their house to Zoe Saldana for US$8.7 million in 2016.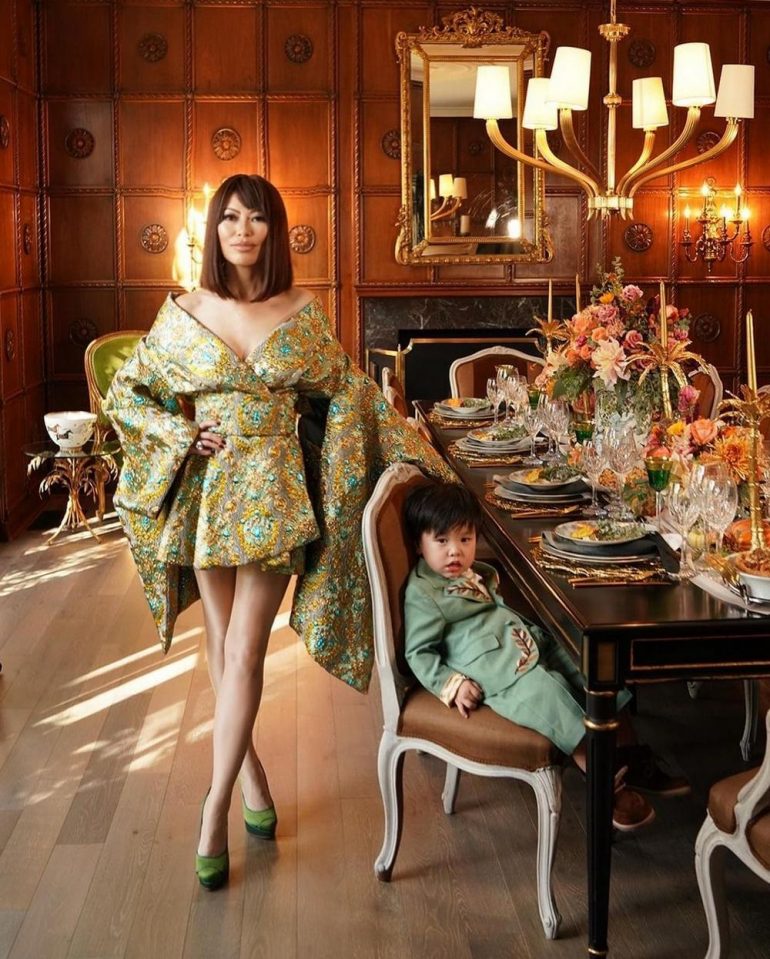 A fortune in haute couture
If there's one thing Christine Chiu is known for, it's her addiction to one-of-a-kind dresses. With regular trips to Paris – which often involve hopping between the front row of fashion shows and invite-only dinners with designers – she has amassed a wardrobe that would stun even the most extravagant fashionista. During Paris Fashion Week, Chiu has been quoted as saying that she expects to pay at least US$100,000 for a dress, and she always aims to buy at least one piece per show. That quickly adds up to a shopping bill that's easily in the millions for every fashion week (there's two each year, remember).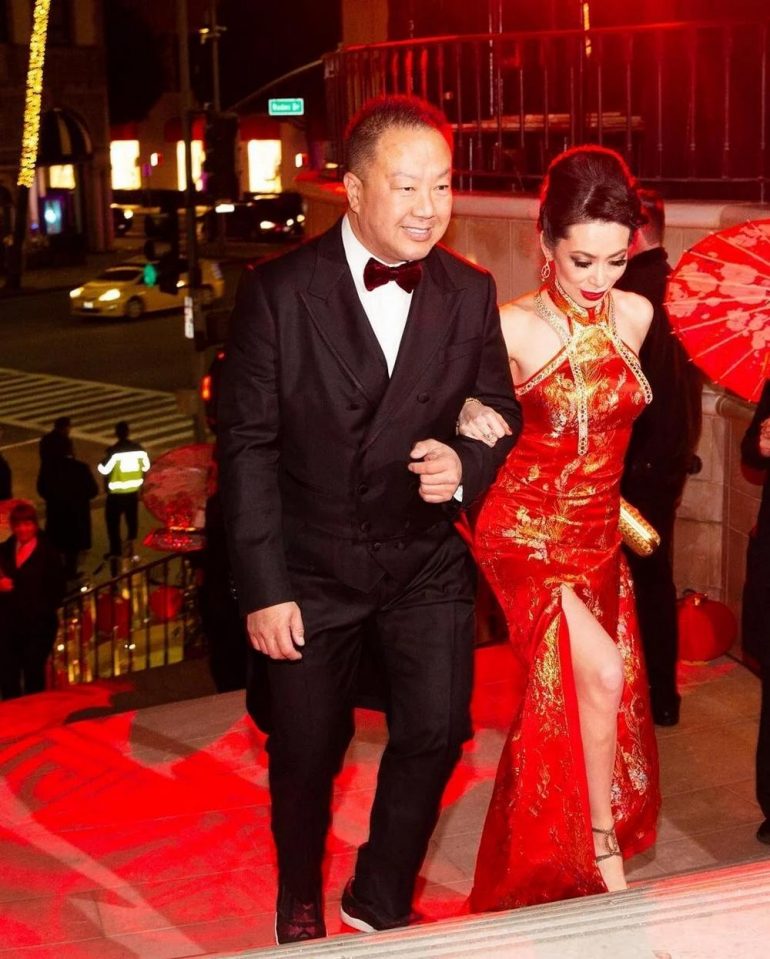 Lunar New Year on Rodeo Drive
They might be based in Beverly Hills, but that doesn't mean Chiu or her husband – who Chiu claims is the direct descendant of a Chinese emperor – have forgotten their Asian roots. In 2019, they made headlines after booking Beverly Hills' Rodeo Drive (yes, all of it) for an epic Lunar New Year celebration. You might have seen the party as one of the backdrops to the very first episode of Bling Empire, but the cameras didn't catch how lavish the event actually was.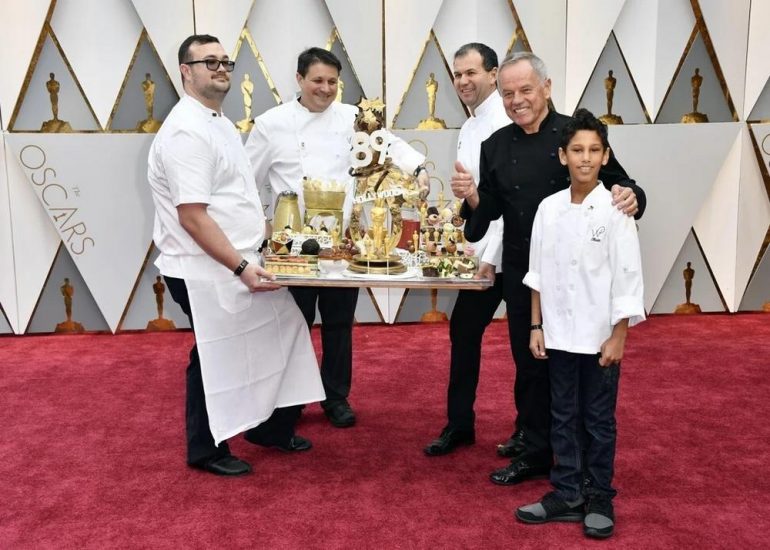 Free-flowing champagne and lychee martinis, an eight-course meal catered by Wolfgang Puck, an Olympic rhythmic ribbon gymnast, kung fu artists, lion dancers, magicians, Chinese fortune-tellers, ornate red silk lanterns as far as the eye could see … the list goes on and on. Of course, it's not Lunar New Year without red packets (lai see). Chiu arranged for a lai see tree – with envelopes stuffed with money – and for two lucky guests with packets marked 8 and 88, a luxury watch and bracelet valued between US$6,000 and US$10,000.
Note: This story was originally published on SCMP and has been republished on this website.