There are opulent yachts, path-breaking yachts, and then some gorgeous ones. Starbucks boss Howard Schultz's $145 million futuristic superyacht, Pi, is the only one that's dubbed auspicious. The Pi yacht, one of Feadship's best works, was initially called Syzygy 818. A string of reasons convinces you that Pi being dubbed propitious is more than a mere coincidence. The number 818 totals to mean 'prosperous' in Chinese mythology.



Astronomically, the number has significance, too, as it denotes a rare event when three heavenly bodies line up perfectly. Even if you are not a believer in destiny and happenstance, the Pi motoryacht wins owing to its incredible features designed by Jarkko Jämsen and calming, minimalistic interiors by Sinot Yacht Design. Let's take a closer look at the luxury vessel of the billionaire who owns the world's most loved coffee house chain-

Pi impressed with both exceptional design and power-packed performance-
At 254 feet, Pi is an imposing vessel that grabs attention first for her dimensions and then for her glass-covered superstructure. The structure boasts double curvature panels making Pi recognizable from a distance. If not a private yacht, the $145 million luxury vessel would've certainly been identifiable owing to her Japanese-inspired interiors that are classic Sinot Yacht Design.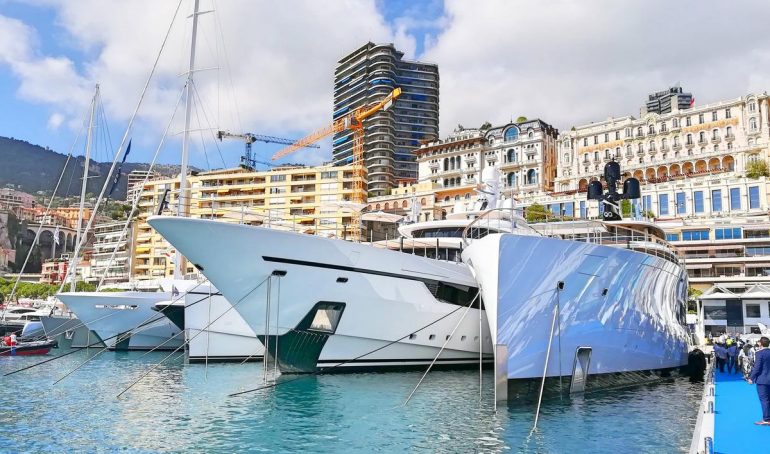 So vital was the design element of this boat it won her accolades at The World Superyacht Awards 2019 Pi won the Motor Yacht of the Year and Best Displacement Motor Yacht Between 1,500GT and 1,999GT awards. Judges fawned over Pi's massive floor-to-ceiling windows without mullions, which erased the very classification of interiors and exteriors in the fabulous owner's saloon.

Feadship's perfect quality of construction was the cherry on the cake that gave Schultz's a winner to sail. Feadship's 21st largest vessel can host up to 12 guests in 16 stately guest rooms serviced by 18 crew members. Her amenities include an impressive glass-bottomed swimming pool and a world-class spa. Pi is a comfortable and elegant yacht that unveils several unique elements, like a flamboyant spiral staircase between its floors and ample living space with a sofa to seat eight.

As expected, the billionaire pleasure craft was spotted cruising in St Barths on several occasions. The stunning ship underwent work at Pendennis Shipyard, one of the world's leading superyacht refit and custom build facilities. The 1,592-ton yacht manages a speed of 18.4 knots owing to two engines.

Owner of Pi superyacht, Howard Schultz –
It wouldn't be wrong to call this tycoon the King Midas of the coffee world. The billionaire, worth $3.9 billion, transformed Starbucks from a regional coffee company in the 80s into one of the world's top brands. He did something similar with his own life too. The man with the bottomless coffee cup wasn't born with a silver spoon; in fact, he was far from it. Schultz was born in Brooklyn, New York, and grew up in federally subsidized housing in hardscrabble Canarsie. "Our family had no income, no health insurance, no worker's compensation, nothing to fall back on," said Schultz. After graduating from Northern Michigan University, Schultz toiled at Xerox for three years.

A couple of years later, he became the Vice President and General Manager of Hammarplast U.S.A., a Swedish housewares company. Starbucks happened to Schultz in 1982 as the director of operations and marketing for four stores. Today, Starbucks locations in 77 countries with nearly 35,711 stores worldwide and more than 350,000 employees.
(do we have anything where he talks about the yacht?)