Everyone wants a cozy home that is comfortable and matches their levels of opulence too. So what do celebrities do when they get richer and more glamorous? They put up their house on sale and go hunting for greener pastures. And Forbes is nice enough to fish out Trulia and Realtor.com details to give us a low down in the numbers. Here are the top ten from the list.
10) Settling in at the bottom of the top ten is Uma Thurman with her $14.2 million home at New York. The five-story Greenwich Village townhouse features a garden and spots an outdoor gas fireplace.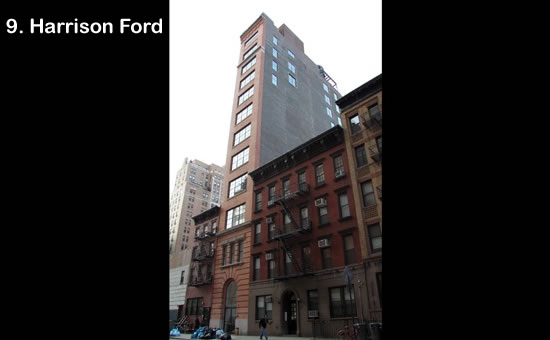 9) Following suite is her neighbor from down the street Harrison Ford. His $16 million penthouse apartment that looks over downtown Manhattan has a special key to gain elevator entry and also features a private gym.


8) If you need to go to California instead, Dr. Phil McGraw Beverly Hills based Mediterranean villa has been around at $16.5 million for quite some time now. The villa features a gargantuan his-and-her's closets and a pink baby nursery.


7) And its art that you want, take a look at Anjelica Huston and Robert Graham $18 million home that boasts of a work studio, black-bottomed pool and a high-tech security system. If art doesn't excite you.


6) And speaking of closets, Ricky Martin has also put up his two-story Mediterranean mansion at Golden Beach, Florida. The $18.9 million home features high security, gated community alongside a private beach.


5) If a sportsman's house is what you want, Boston Red Sox, third baseman Adrian Beltre is grabs. A recreation room-cum-batting cage is the highlight of this $19.8 million home.


4) And if you want a steal, Val Kilmer's 'Kilmer Ranch' is up too, that too with a 44% cut in asking price! Priced at $18.5 million, the ranch offers 6,000 acres of backwoods, a log cabin and trout fishing river. What more would you need?


3) How can you have a list without a deleb? At number three is the property once held by Michael Jackson. This LA based French chateau-style home is now actually cheaper by $5.5 millions as the new listed price is $23.5 million.


2) On number two is Nicholas Cage's former home. Priced at $31.75 million, the house is located on Newport Beach, California.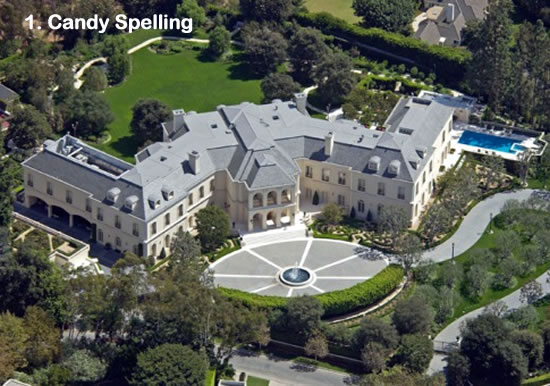 1) And the most expensive celebrity property crown is worn by the $150 million property owned by Candy Spelling. Touted to be one of the most expensive sales properties globally, this Spelling Manor offers 56,500-square-foot of the area to live in.
[Forbes]