Bill Gates's home Xanadu 2.0, is the perfect amalgamation of nature and technology. It wouldn't be wrong to call the $63 million mansion one of the most impressive homes on the planet. The Microsoft co-founder bought his dream home in 1988 for only $2 million. Seven years, 300 laborers, and oodles of inspiration from Charles Foster Kane's home in the film Citizen Kane led to this 66,000-square-foot abode. The Gates family has branched out since then, the kids have grown up, and the parents have split; however, the house made out of 500 Douglas fir trees and seven types of stones stands tall and robust. Let us take a look at how one of the youngest billionaires of his time chose to live in a home that he once called 'the coolest house of all time'-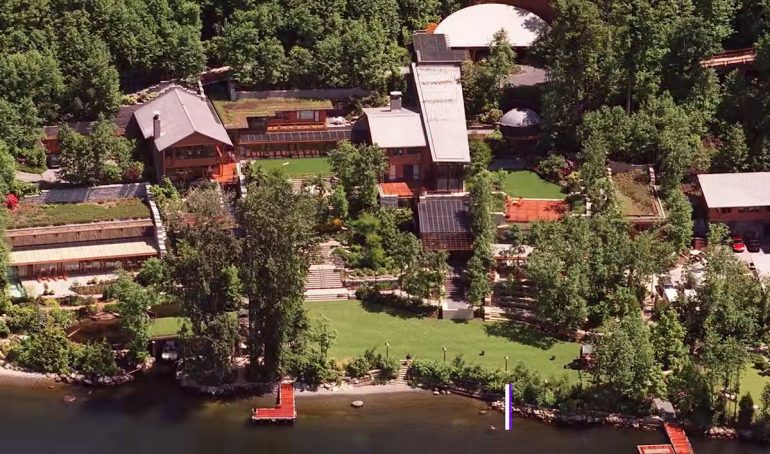 The humungous scale of it
Not many people know that Xanadu 2.0 is set on a large parcel surrounded by properties Gates bought for $14 million to ensure ample privacy. The tech billionaire spent $63 million in making the space his own. Today, the whole complex is worth $130 million. Architects James Cutler and Peter Bohlin were the draftsmen of the Pacific lodge-themed house. Interior designer Thierry Despont was responsible for the striking interiors and was personally appointed by Melinda Gates.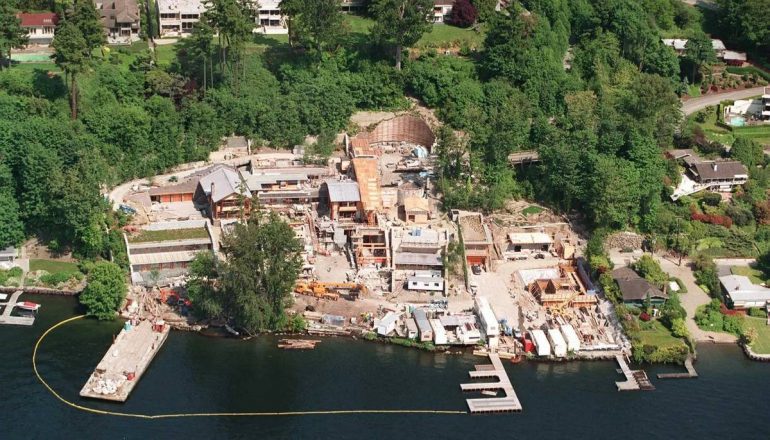 She had creative differences with her then-husband and halted construction. The place was "a bachelor's dream and a bride's nightmare," according to a 2008 profile of Melinda Gates in Fortune magazine, with "enough software and high-tech displays to make a newlywed feel as though she were living inside a video game." Of course, Thierry Despont made it agreeable for Mrs. Microsoft. Oddly, Xanadu 2.0 boasts seven bedrooms, which seems less for a large house but includes 24 bathrooms, which seems unnecessary and excessive.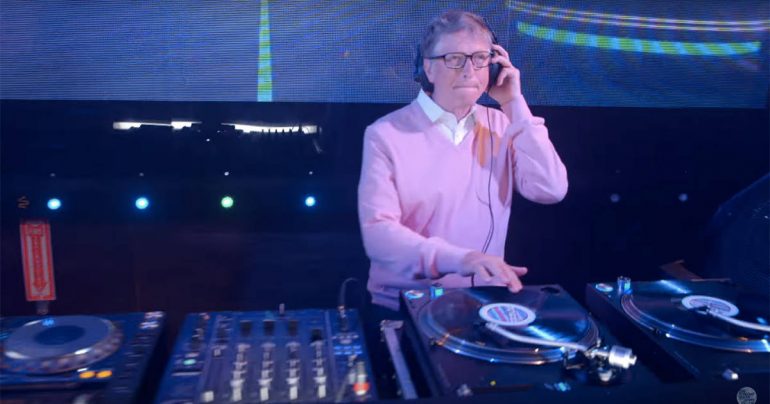 Xanadu 2.0 is the smartest mansion on the planet-
The technological masterpiece flaunts a state-wide server system and the highest levels of security. Guests visiting the Gates are given a pin-like device that captures their personal preferences – from preferred temperature, lighting, and even choice of music.
The floors across the mansion are fitted with sensors that immediately detect the presence of an individual with no pin on them.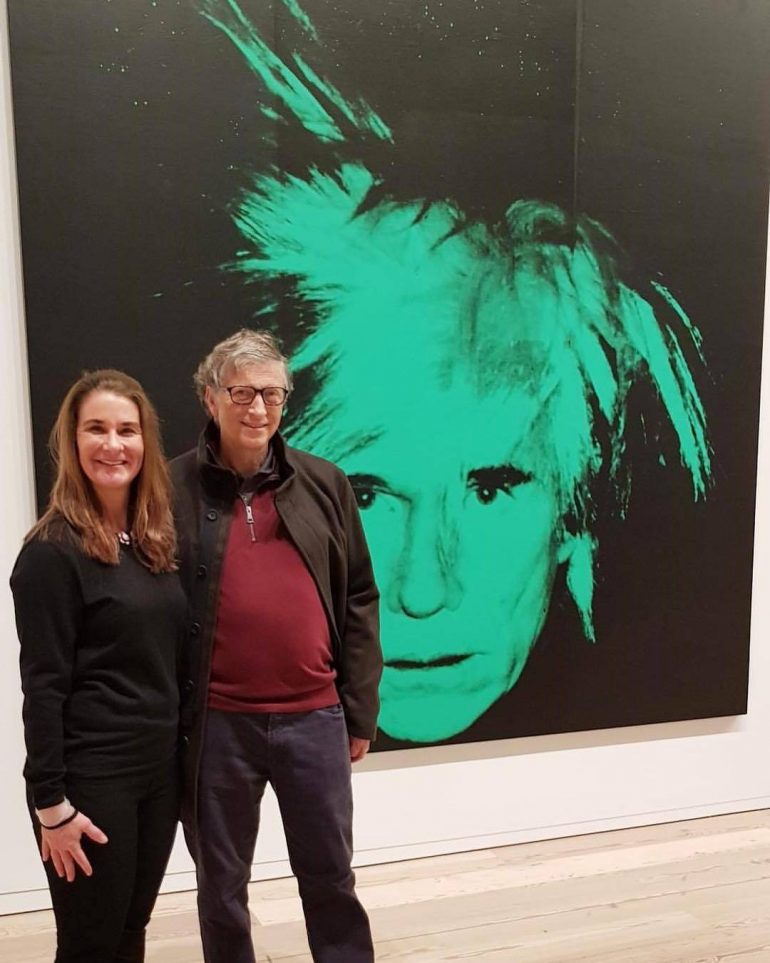 Technology is embedded in every aspect of the home, even art. Several mansion walls are outfitted with special screens displaying photos, paintings, and even high-end art. The man who gave the world avant-garde technology couldn't live in anything less than this, right? The tech aspects are not limited to humans but also cater to trees. Bill Gates's favorite 40-year-old maple tree is monitored by computer, and if it becomes too dry at any point, water is automatically pumped into it. There is no dependency on humans to carry out essential functions like changing the music, watering the plants, or hanging a new painting.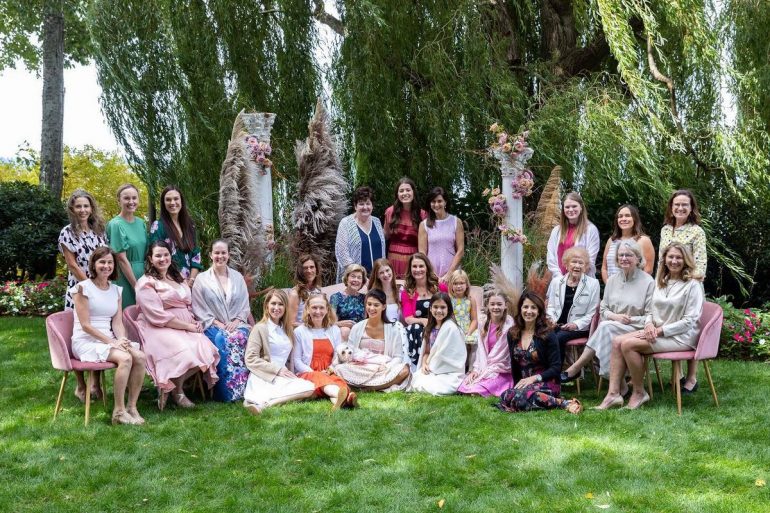 An array of luxurious amenities-
When the yearly tax payable on the property alone is 1 million dollars, one can only imagine its size and features. An entire room in the home is turned into a trampoline complex with a 20-foot ceiling to go all out. The impressive house can accommodate 150 people for a sit-down dinner party.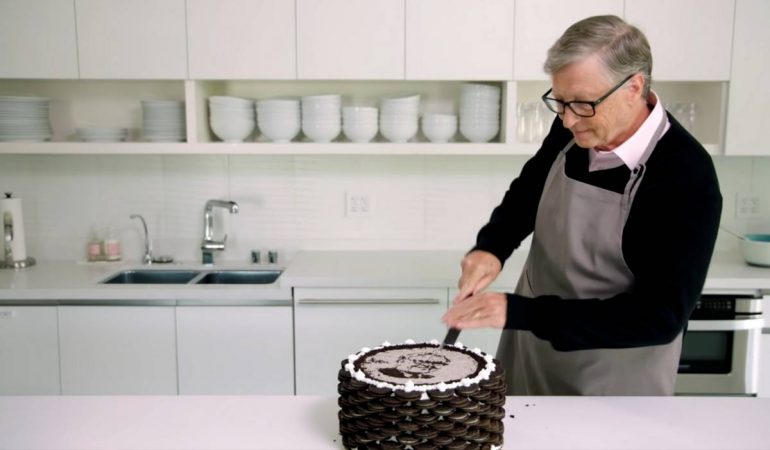 There are no less than six kitchens in the seven-bedroom home to cater to guests and gourmet. Xanadu 2.0's long list of luxuries includes a steam room, sauna, and a 25,000 square feet gym. However, the most unheard-of trimmings remain significant amounts of sand delivered by a barge from St. Lucia each year on the lakefront shore.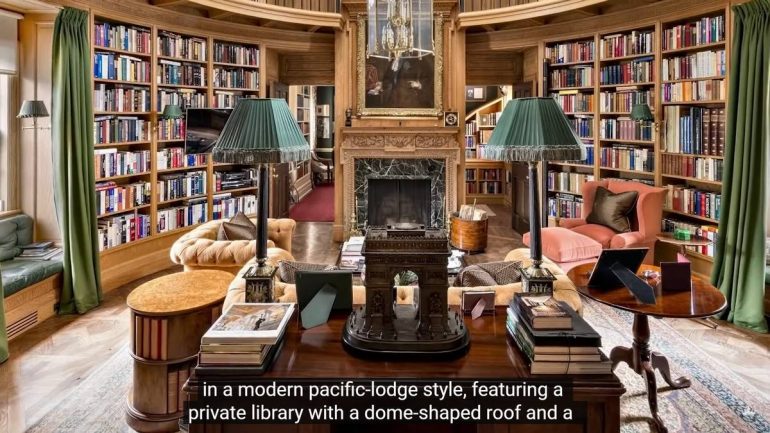 Xanadu 2.0 includes an imposing library-
A library in a billionaire's home is nothing out of the ordinary. Still, the Xanadu 2.0 library is a notch above the rest. The 2,100-square-foot chasm of knowledge has two secret bookcases and one hidden bar. A quote from "The Great Gatsby" enhances the ceiling as it reads, 'He had come a long way to this blue lawn, and his dream must have seemed so close that he could hardly fail to grasp it.'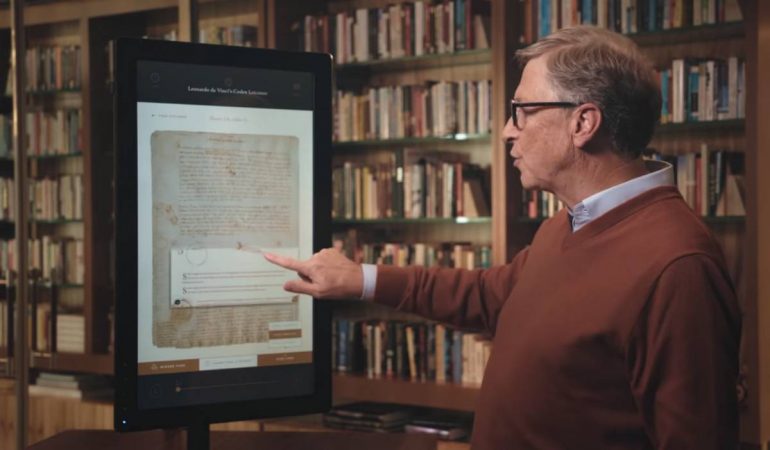 It also contains a 16th-century Leonardo da Vinci manuscript, $30.8 million, the Codex Leicester. Bill Gates is not the only voracious reader in the mansion. His youngest, Phoebe Gates, loves to read and spend time in the rich library.

Bill Gates threw light on the same. 'My daughter Phoebe and I love reading all kinds of books and are big fans of @johngreenwritesbooks. We both couldn't put down his new novel, "Turtles All the Way Down," which tells the story of a young woman who tracks down a missing billionaire."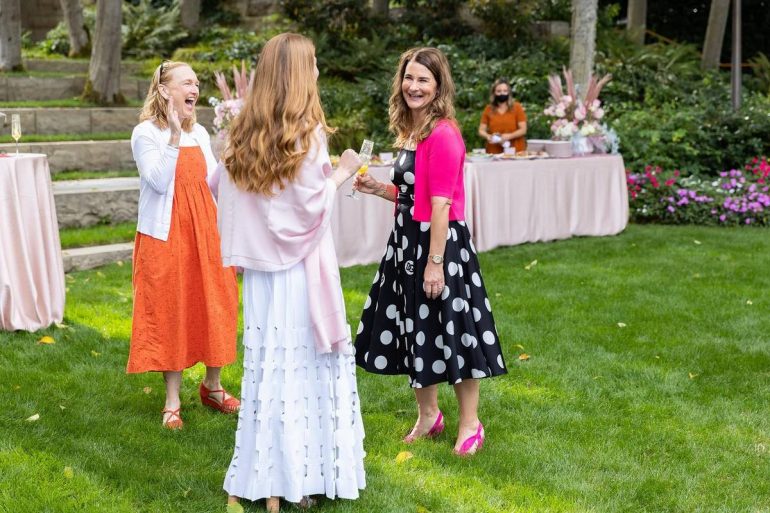 Xanadu was the venue of Jennifer Gates's bridal shower-
No matter the divorce, Melinda Gates threw a fairytale-like enchanting bridal shower at their humungous lakefront mansion in Washington. The eco-mansion was ideal with an artificial stream, pretty little real fish, sprawling views of Lake Washington, and gorgeous landscaping.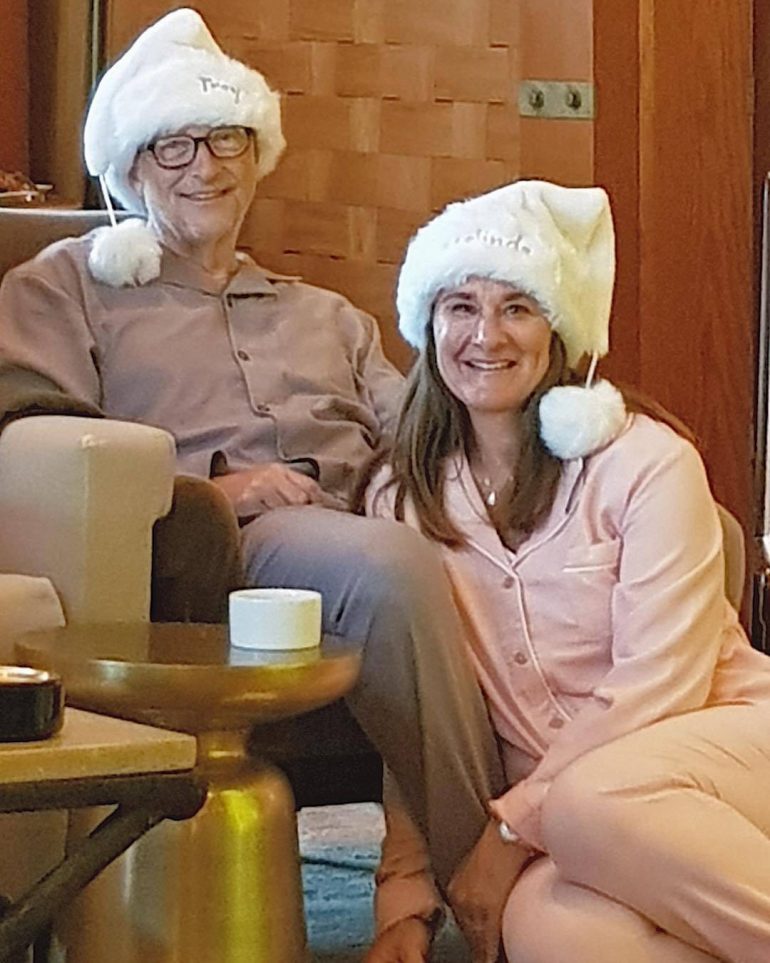 Melinda didn't think of Xanadu 2.0 as her forever home-
On living in a stately home, Melinda once said in an interview with CNN, "We certainly spend money on ourselves. You see it in the house that we built. We won't have that house forever, though." She continued: "Anyway, just to be clear, the house was being built before I came on the scene. But I take responsibility for it." Melinda also suggested she didn't think of the expansive property as her forever home: "I'm actually really looking forward to the day that Bill and I live in a 1,500-square-foot house." A home like this is even beyond aspiration for many, but Melinda seems to like the simple pleasures of life and wished for a cosier home instead of a palace. So grand is the house that as per Techcrunch, in 2009 a tour of this house went under the hammer for $35,000.