There's absolutely no reason to challenge the credentials of Steve Jobs as one of the greatest innovators of all time; after all, he's credited for single-handedly changing the landscape of the tech world with his innovations. The Apple co-founder was often referred to as a genius, charismatic leader, revolutionary, and risk taker; however, those who worked with him described him as a complicated man. Much like other great innovators and historically important people, Jobs' personality was full of quirks. Most people dreaded disappointing him, which could easily unleash his wrath. He would not shy away from shouting expletives at anyone who didn't perform to his high standards. Some of these tales are legendary and the narrations can easily be found on the internet, which show the nasty side of Steve Jobs. However, there are also many stories that reveal the puzzling behavioral traits of the man, some captured in the famous biography by Walter Isaacson. One of them is about how Jobs kept changing his signature Mercedes AMG sports coupe every six months, and you'll be surprised by the reason.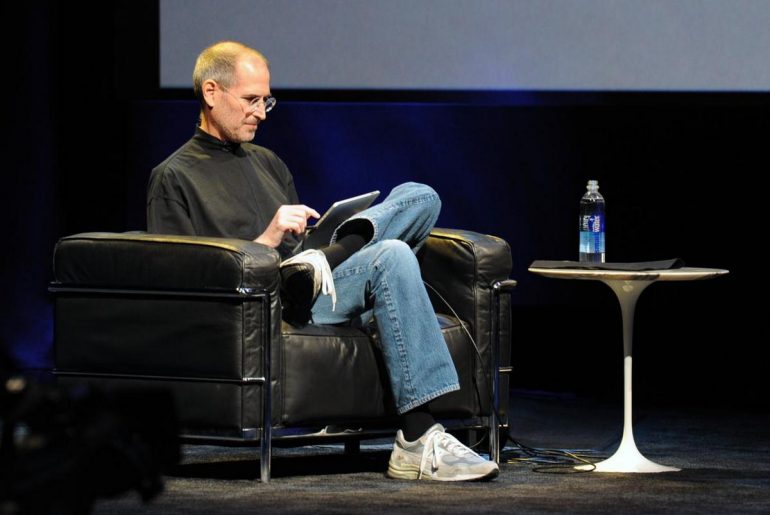 Known for his simple dressing sense which included the signature black turtleneck, New Balance sneakers, and blue jeans, Steve Jobs loved fast cars. In the last few years of his life, he was mostly seen driving around in a silver Mercedes SL55 AMG. The first thing that people noticed was that his car never had license plates. Being a notable personality, his Mercedes was photographed many times over several years and it was never seen fitted with license plates. I'm sure you must be curious to know how did he pull it off without getting pulled over by the cops. Did he have special permission to drive his Mercedes without the plates? The answer is no.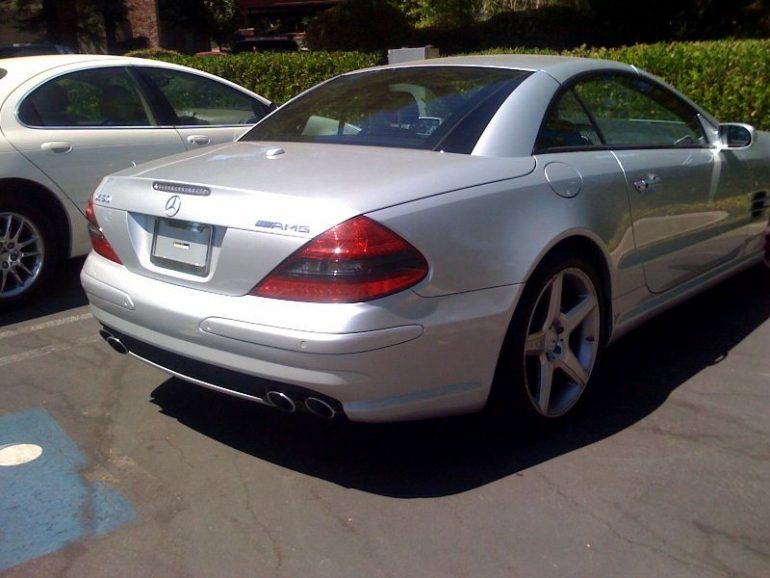 Exploiting a loophole
Steve Jobs hated license plates and found a loophole in California's vehicle laws that could be exploited. It turns out there was a provision in the regulations that allowed the owner to drive a new car for a maximum of six months without license plates. To take advantage of this loophole, he leased a silver Mercedes SL55 AMG and traded it in for a new one every six months, thus there was no legal requirement to have the number plates fitted. Jon Callas, who used to work with Jobs at Apple, corroborated this story.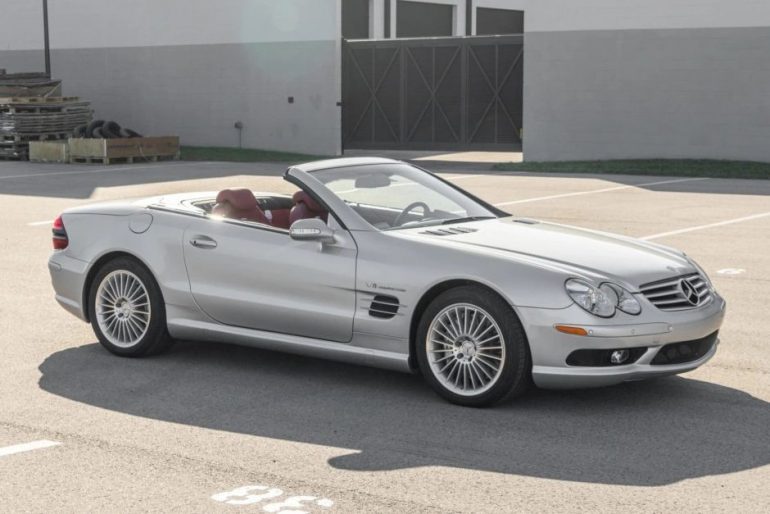 Naturally, this must have been also beneficial for the leasing company that had a constant supply of barely-used cars owned by none other than Steve Jobs. They must have made a fortune by selling each example. Apparently, Jobs did the same thing with his Porsche 911s. For years, he replaced his black Porsche 911 with another black Porsche 911, before switching to the Mercedes SL55 AMG.

Parking at a handicap-only spot
Other than the missing license plates, there was another peculiar thing people noticed. Jobs was always seen parking the German sports coupe in a handicapped-only spot at Apple headquarters, for which he received a lot of criticism. It seemed Jobs just did not care as he owned the parking lot. According to an Apple employee, it was such a regular affair of Jobs parking his car in the same spot that somebody actually converted the handicapped sign into a Mercedes logo. Surely, Jobs did not find it funny. An Apple employee mentioned that Although Jobs underwent treatment for liver disease that ended in a transplant, his car was never spotted with a handicapped sticker, making it illegal for him to park there. There's no rational exploitation behind such behavior. In all probability, it was his brazen attitude to break the norms that made him do such things. Nevertheless, the story also showcases his love for the Mercedes SL55 AMG.

After owning several different Porsche sports cars over his lifetime, he switched to the AMG-tuned high-performance sports coupe. The model was introduced in 2002 was featured a 5.4-liter V8 under the hood capable of producing 510hp and 531 lbs.-ft of torque. Jobs extensively used it as a daily driver till he tragically passed away in 2011.